5 Sex Positions For Vanilla Sex Lovers
May 30, 2016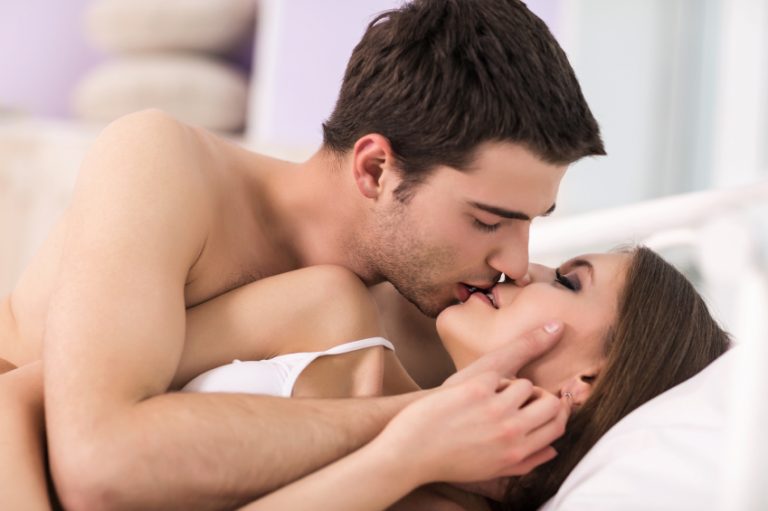 ---
Not everybody likes kinky sex. Sure, BDSM might seem like a nice idea, but the idea of actually giving your partner such control over you in the bedroom just isn't a turn on for some. Some people enjoy nothing more than vanilla sex, and there is nothing wrong with that.
However, sex can get boring after a while. If you keep having vanilla sex without really changing things too much, you might find that your sex life gets a bit stale. If you don't want to add a kinky twist to sex, what can you do to spice things up?
Sometimes, it can be something as simple as trying a new sex position. Not sure where to start? Here on the XEscorts blog we take a look at five sex positions which are perfect for lovers of vanilla sex who don't desire anything too kinky.
1. Spooning
Missionary can get very dull after a while, which is why changing the sex position you try is a great idea. However, a lot of guides make the positions seem too complicated. They'll go for the ones that require you to be a trained gymnast to get into without hurting yourself, and when you just want to fuck, this isn't what you need.
However, if you want to enjoy the closeness of missionary without contorting your body into ridiculous positions, you should try spooning. All you do is cuddle up to your partner, with their back against your front, and slip your cock into their pussy.
This position gives you the chance to take things slow and steady, and really enjoy the moment. It is also perfect for those who want to last longer in bed, as you won't be able to thrust as deeply inside of them. Perfect for those of you who enjoy vanilla sex but want it to last that little bit longer.
2. Sofa sex
Taking yourself out of the bedroom is a great way to spice things up, and the girl on top position works well when you do this. Not sure where to start? Head into the living room for some sofa sex.
Sit yourself down and get your partner to straddle you. They can grip onto the back of the sofa as they ride you, and you'll get to enjoy their tits bouncing in your face. It will feel amazing for you both.
The best thing about fucking in another room? It takes you out of your comfort zone without you going to extremes. It feels a little kinky and naughty to do, and every time you look at the sofa in the future you'll have a big grin on your face.
3. Sex on the table
Enjoying fucking in other rooms? Head to the kitchen or dining room and take advantage of the table there. There are so many different ways for you to use the table during sex, but one of the best things you can do is get your partner to sit on it.
If you go for the counter in the kitchen, they will be at the perfect height for you to fuck. It will feel amazing and incredibly naughty.
Another good position to try? Get your partner to bend over the counter or the table and enter them from behind. It will look great for you, as you will be able to see their ass sticking up in the air, and the angle will make it feel amazing for your partner. Just make sure you reach a hand around for her clit if she needs a little help getting to orgasm.
4. Doggy style
Not too keen on going into another room? The doggy style position is different enough to take vanilla sex lovers out of their comfort zone and let them have fun without making you struggle to get into the position.
This is perfect for those times when you just want to have hard and fast sex, and the angle usually means that your partner will have a fantastic time too! Simply get your partner to kneel down on all fours and enter her from behind.
If that isn't working for you, get her to move so that her upper body is closer to the bed. This can change the angle and leave her feeling amazing.
5. Reverse cowgirl
Those who love vanilla sex tend not to be very adventurous with the positions that they choose in bed. They might switch between girl on top and missionary, and this is the extent to their positions. If you are feeling a little bit brave, you can instead try the reverse cowgirl position.
It is great if you like to stare at your partner's sex ass as they bounce up and down on your cock, and your partner can then rub at her clit as you fuck to make herself feel amazing.
However, some people aren't keen on this position as they aren't sure of the best way to move. If you aren't sure, get her to just grind on you for a little while to see what feels good. She might also hate the fact that you get an up-close look at her ass, so make sure you pay her compliments to show how much you love the position.
Sex positions for vanilla sex lovers
Sometimes it seems that the best positions require you to do far too much, when really the best positions are those that work best for you. Hopefully you'll find the positions above are perfect for those of you keen to spice up vanilla sex without getting too kinky.
If you are hoping to give kinky sex a go, you might want to take a look at the hottest rough sex tips and tricks. You might feel inspired… or you might want to stick to the positions we mention above.
Are you a fan of vanilla sex? Think you have some better positions we have missed? Tell us by leaving a comment in the box below and join in the discussion there. Latest posts by Lara Mills
(see all)
---