6 Discreet Vibrators For Subtle Kinky Thrills
November 24, 2016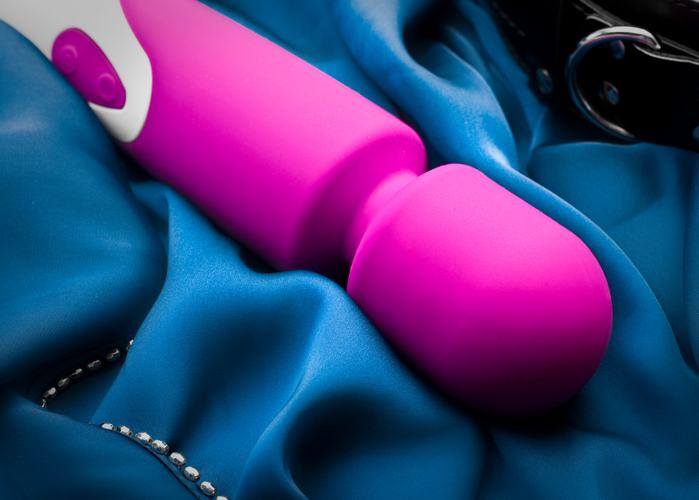 ---
Keeping sex toys in your house can be a daunting task. Most of them look obvious, so you know exactly what it is at a glance. Definitely not what you want when someone might discover your favourite toy! This is why you will want to look for more discreet vibrators for your kinky fun.
But where do you start? What makes a vibrator subtle enough to keep out in the open where anyone can see it? Here on the XEscorts blog we take a look at six discreet vibrators that you will want to buy for your subtle but kinky thrills.
1. The sexy shower sponge
Sex toys shouldn't just be kept in the bedroom. Sometimes you want a toy that is waterproof especially for your alone time in the bath. There is no better place to unwind and relax, and that is where the sex in the shower vibrating sponge comes in.
It is, as the name suggests, a sponge which vibrates. It has a secret compartment perfect for a vibrating bullet, so you can wash yourself all over before teasing your clit until you cum. It's subtle because most people wouldn't dream of putting a vibrator into a sponge!
2. Not your average rubber duck
Sticking to the bath theme, we find our next of the discreet vibrators for you to use. Of all of the innocent things in the bathroom, nobody would suspect the happy and smiling rubber duck of holding the key to your pleasure.
Guess what? It can! The I rub my duckie is a travel size duck perfect for those times when you want to get your kicks in a new way. You can hide him in your wash bag so that nobody knows your secret.
3. Naughty knickers
Want to enjoy a little bit of pleasure on the go? Plenty of websites are selling remote control knickers. These panties had a special slot in them for you to hide a vibrator, which you can control from a distance.
This means that you could be standing in a lift, counting down the floors and turning up the vibration until you cum. It is especially great for those of you who like the idea of being caught or fucking in public, as these discreet vibrators can get you off while you are surrounded by people unaware of what you are feeling.
4. Lipstick… for your other lips
Many ladies want to have a toy they can keep in their handbag without attracting attention. For a lot of people, this means something subtle and small. A vibrating bullet looks pretty obvious, but if you adjust the design a little, it can look a lot like something else.
One thing that you could find in many handbags is a tube of lipstick. There are so many different lipstick vibrators out there for you to try, and these discreet vibrators won't draw any attention. Perfect for your fun on the go!
5. The dirty diamond
There are a number of people who get one hell of a kick from leaving their sex toys in plain sight. One that you could leave on the side is the twenty one vibrating diamond.
The diamond looks just like a giant golden diamond. You could easily leave it on a sideboard as a decoration and, unless someone takes a closer look and discovers the buttons, no-one would have any idea what it is. It will be a huge turn on for you to see people look at it confused.
6. The stylish necklace
Want to go even bolder? Instead of leaving your sex toy on the side where people might wonder what it is or think it is a stylish accessory, you could instead wear it around your neck as a stylish piece of jewellery.
Crave have created the Vesper, which is a beautiful necklace. It is also a vibrator. It honestly looks gorgeous, and you can get it in silver, rose gold plated, or 24k gold plated. You can even add engraving if you want to, and it will become a statement piece that gives you one hell of a thrill.
The best discreet vibrators
While a lot of sex toys out there are really obvious, there are plenty that you can buy that are a little more subtle. These discreet vibrators are becoming more and more popular, especially for those of you who want the thrill of having your toys on display.
Looking for something different to buy for your partner? This list has a few ideas for you. Got some other ones that you think we should talk about? Leave a comment in the box below. Latest posts by Lara Mills
(see all)
---
---