6 Places To Have The Kinkiest Home Sex
June 24, 2016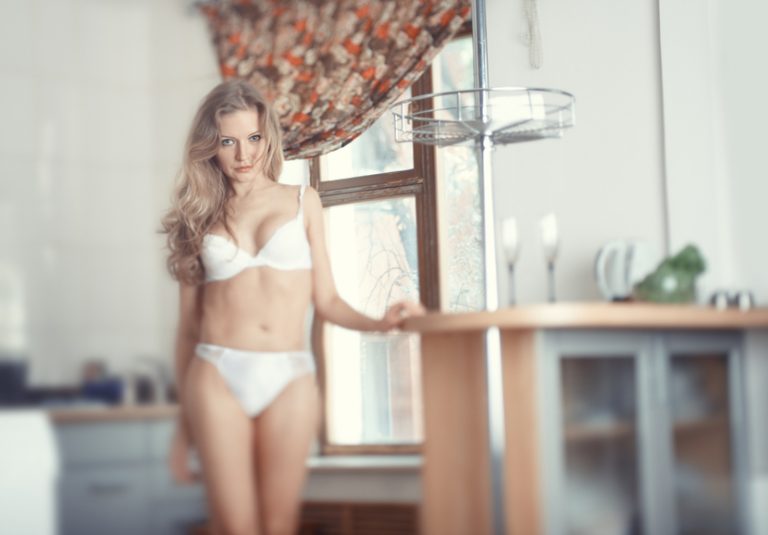 ---
Sex is great, but sometimes it can get boring. Most people tend to stick to having sex in the bedroom. The large bed that you will find in pretty much all bedrooms make it the perfect spot for sex, but if you want to spice things up for your home sex, you will want to look elsewhere.
You might be tempted to step outside and fuck there, but the risk of getting caught, which is a bit of a turn on, can be too much. So, if you are seeking exciting sex with a little bit of a twist, then there are some other places you can go… all without ever stepping outside!
Here on the XEscorts blog we take a look at 6 places to have the kinkiest home sex… and just what you can do to make it absolutely amazing.
Make out on the sofa
When you were younger, you probably spent a lot of time, cuddling on the sofa with a girl. You might have been watching a movie, getting close together, before starting to make out. Each make out session would be long and slow, and if you want to enjoy home sex, it is time to bring it back.
Having a hot and steamy make out session on the sofa with your sexy lady is perfect. It helps you both get warmed up and really turned on, and because you will take things nice and slow, it turns into some really intense foreplay.
Instead of just jumping straight into sex, you can take things slow. You can slowly tease your partner, slipping your hands under their clothes and stroking their skin. By the time you get to sex on the sofa, with her on top of you, you'll both be ready to just explode.
Kitchen counter tops
The kitchen is not just for cooking… it is also the perfect place to have some really intense and passionate sex. The best way to do it? Get your partner to wear a short skirt without lingerie on, and ask them to lean over the counter a little.
The skirt and lack of underwear means you can get straight in there. Start by getting on your knees behind her and eat her out like that. You'll be able to really work your tongue on her clit in this position, and it will make her feel incredibly horny that you are giving her oral while she stands up.
Once you have made her cum that way, you can stand up and take her from behind. You'll be able to go really hard and fast in this position, and you can also reach around to rub her clit. Plus, having sex in the kitchen is one of the best places for home sex. It is different and will make you think of them every time you go into the kitchen.
Another alternative is to get your partner up onto the counter top itself. It will give you amazing access to all of her body and add a kinky twist to your sex session.
Hot sex in the shower
They often say that the cleaner you are, the dirtier things can get. This has never been more true than during shower sex. You get to fuck standing up as the water runs down your body, and if you enjoy receiving oral, you'll find that this is the perfect spot for it.
You'll love watching your partner get down onto their knees before you and start to rub their hands all over your body. It'll be a huge turn on for you to see your partner in this way, and the cool water hitting your body while their hot mouth is on you is even better.
Of course, fucking in the shower presents its own set of unique challenges. It can be difficult to find a rhythm, especially if things get slipping, so make sure you have solid footing before you try lifting your partner up and fucking them against the wall of the shower.
Bathtub fun
The idea of getting soapy in the tub with a sexy lady is a huge turn on, and the tub might just be the ideal place for you to have sex. You can sit back and relax together, enjoying a slow and sensual massage in the water, before you fuck.
The tub will feel like a totally private place for you both, and because a lot of bathtubs are small, you can get really intimate with each other. Start by slowly kissing your partner all over and see what you can get up to.
There are also a number of different games that you can play in the bath together. Talk to your partner about some of their favourite sex games to try, or take a look at some of the easy sex games you can play to spice things up.
Going up?
You might not think of the stairs that often, except for when you have to take something heavy and incredibly awkwardly shaped up them, but you might just find that you have the best sex if you take to the stairs… just make sure you stay near the bottom to avoid injuries.
You can get your partner to bend over and fuck them from behind, or you can sit down and let them climb on top. The stairs will give you a lot of support for many positions, especially if you like to experiment a little.
Don't have stairs in your home to use? You could risk public sex, but it might not be the turn on you were hoping it would be. One woman documents her time fucking on the stairs so that you can learn from their mistakes.
Mirror, mirror, on the wall
If you have a mirror in your place, especially a full-length mirror that is fixed to a wall or wardrobe, you'll find that this is the perfect thing in the hotter months. Mirrors tend to stay nice and cool, and if you are hoping for some kinky home sex, you need to get yourself up against the mirror.
Those strong enough will find that lifting their partner and pressing their backs against the mirror is a huge turn on. As soon as their back comes into contact with the cool glass, they will arch their back for you, making it even more intense.
You could also get them to stand against the mirror with their tits touching the glass. It will make their nipples rock hard, which will feel great for them. The best thing about the mirror? You can see what is going on if you take a step back from it, and watching you fuck each other in the glass is going to easily be one of the hottest things that you could do.
The best ways to enjoy home sex
If you can think of the appropriate sex position, then you will find that there are so many different places for you to enjoy home sex. The only limit is your imagination, so get thinking of the hottest and sexiest things that you would like to do.
You might even find that talking to your partner about the different places you can have home sex gives you even more ideas. Take the time to sit down with them and get kinky about the best places for you to have sex.
Got some other ideas and suggestions that you want to share? You could let us know what you think by leaving a comment in the box below. Latest posts by Lara Mills
(see all)
---