6 Standing Sex Positions You Must Try!
June 9, 2016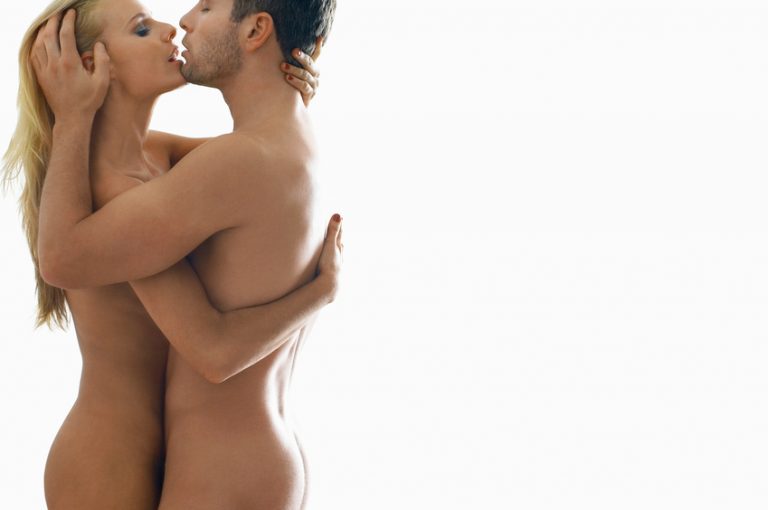 ---
When we have sex, most of us tend to lie down on a bed and get to it. We love the idea of having sex standing up, but a lot of the positions require you to hold your partner up for long periods of time. This isn't always possible, which is why we instead tend to stick with missionary instead of looking for standing sex positions that work for us.
Sex is supposed to be fun, and while spending your energy on it can sometimes feel like a workout, we also want it to be worth it. You want the sex to feel great and not just look good. Standing sex positions offer a bit of a challenge to us, but when you find the right one, it really does work.
Here on the XEscorts blog we take a look at 6 standing sex positions that you must try that don't require you to hit the gym first. Great for those times when you just want intense sex in a new position without putting too much pressure on you!
1. The burning man
This position is probably the most simple of the standing sex positions for you to try. You don't have to do any lifting at all, and the view for you will be fantastic! Plus, the pressure is really off for your partner, as they can simply enjoy what is happening.
You'll need a table, a counter, or a solid surface for this one. Get your partner to stand in front of it and stand behind them. They should then bend over so that their chest and stomach are resting on the surface. They should now be perfectly positioned so that you can slip your rock hard cock into their tight hole.
This is great for kinkier sex, as your partner can be wearing a skirt or a dress, making access easier. You can fuck in the kitchen, in the study, anywhere there is a table you can clear off for sex! Just be careful of thrusting too hard. The table means that your partner can't really go anywhere if you get a little rough, so if she tells you to slow it down, listen!
Looking for a little variation of this? Try bending her over a washing machine as it runs. It'll add some vibrations which can be a huge turn on as her chest presses against it.
2. Pressed against each other
If you like to hold your partner tight against you, then standing face to face, standing straight up, might work for you. However, it is easier to have sex standing up if your partner is facing away from you. For this reason, you'll find that body guard position might be the perfect one for you. You stand pressed against their back, and you are both totally upright. It can be challenging to get your cock in the right place, but if you bend your knees a little first, you'll manage to find the right position.
Your partner can push back against you as you thrust, and you can make this position even more fun for her by reaching your hands around.
Use your hands to play with her tits, rub her clit, or do both at the same time. As you slowly thrust in and out and she presses against you, you'll find it gets very intense quickly. This makes it perfect for those times when you want standing sex positions for a quick fuck.
3. Hold me closer, tiny dancer
The dancer pose is a great one to try if you both have good balance and you don't mind holding your partner's ass and leg as you fuck. It is perfect for those moments when you want to get intimate with your partner, as you are facing each other.
When you are close to each other, your partner should lift one of their legs up a little, so that it is bent and at your waist. You should then be able to slip your cock inside of them and start to slowly grind.
This position can be a little more challenging to get into, as your partner needs a bit of strength to be able to keep their leg in this position. You can help by holding their leg and pressing them against you, but make sure they are comfortable before you start fucking.
4. The ballerina
If you enjoy the dancer pose, but have a partner who is a little more flexible, there is a fantastic adjustment you can make to ensure this position is even better for you. Get them to stretch and warm up for an intense sex session with this position!
Instead of having your partner simply bending their knee, you could get them to extend it so it points up and over your shoulder. Keep them pressed tightly against you and this position will feel incredibly tight and kinky for both of you.
Your partner needs to have good balance, as they will be standing on one leg for a while. Make sure they have something they can lean on if they need to, and don't squeeze them too tightly to you. This can make it difficult for them to balance. Let your partner worry about the position while you concentrate on grinding and thrusting to orgasm.
5. Bend over, baby
The bodyguard position is fun, but you can easily change it up a little, if your partner has the body strength required for the Ben Dover position, otherwise known as the bend over, baby.
When you are inside of her, she should then slowly lean forward. Use your hands to help support her hips as she moves her hands closer to the floor. When her hands are touching the floor, this is the time to start fucking.
There are a few adjustments to be made here. If your partner keeps her hands as close to her feet as possible, she'll find that it is more intense. You'll be hitting all of the vital spots in her pussy to get her to orgasm in no time at all, and in the post sex haze afterwards you can give her a nice, sensual massage to help her relax a little.
6. Kneel before me
Height differences can make a number of standing sex positions a problem. It is hard to align your cock and their pussy perfectly for pleasure, and while getting a stool to stand on seems like a good idea at the time, it can make it harder for you to get the thrusting motion you need and keep balance at the same time.
That is why the kneeling position, otherwise known as the pump, is a great one to try. Your partner should stand on something, like a chair, which has a sturdy back, and face the back. They then get into a squat position, resting their hands on the back of the chair or on a wall for support.
This position makes it easier for you to slip your cock inside of them from standing, and because they can lean their body forward a little, it'll feel fantastic for you both. It is quite intensive for your partner, so use your hands to grip their waist and help them with the thrusting. You'll be rewarded for your efforts with a screaming orgasm, if you play your cards right.
The best standing sex positions
While a lot of standing sex positions require you to use your own body strength to keep your partner supported throughout the entire session, these don't. Okay, so you might need to give them a little bit of help, but most of it is down to your partner, or a combined effort from the pair of you.
This means that you can have the kind of hot, intense sex you see in movies without hitting the gym for weeks before hand. You might still want to go to the gym anyway, just so that you can lift your partner up and fuck them against a wall, but these standing sex positions give you some great alternatives that still feel good. Why not vote for your favourite in the poll below?
Got some other positions you think we should talk about? Maybe you have some hot sex tips to share? You can use the comment box below to join in the discussion.
Don't feel up to standing sex positions? You can read about my favourite rear entry positions instead and tell me which you love the most! Latest posts by Lara Mills
(see all)
---