Lara's Five Favourite Rear Entry Positions!
December 26, 2018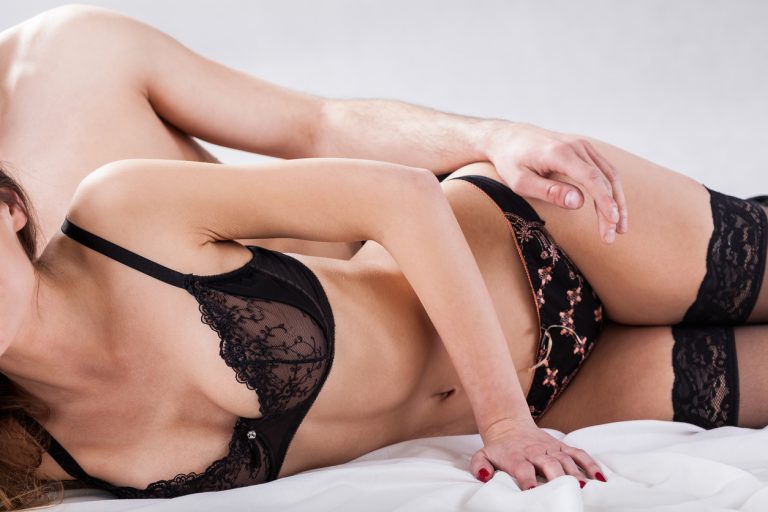 ---
If it hadn't already been made abundantly clear from the things I write about, I love sex. When I'm not having it, I'm fantasising about it. When I'm not fantasising about it, I'm talking about it. It's one of my absolute favourite things. While Maria sings about raindrops on roses and whiskers on kittens, I'd sing about lubing up sex toys and spanking some asses.
Most of us here enjoy sex. When it comes to having sex, we fall into a routine. There might be certain acts we find ourselves doing all of the time because we love them. Maybe there are positions we constantly go back to?
I love rear entry positions. Okay, I love most positions, but rear entry positions just tick all of the boxes for me. But there is more to rear entry than just doggy. Here are my five favourite rear entry positions for you to try!
1. The concubine
When we think of rear entry positions we tend to thing of doggy style, and there's nothing wrong with that. Doggy is a pretty amazing position. But it can be made so much better with a few small but amazing twists to it. Take the concubine for instance.
As you can see from this position, it is a lot like doggy style. Except the person receiving will not be on their knees. Their legs will be locked around the giver's waist, leaving them totally at their mercy. This is a position I love doing with one of my more dominant partners, as he loves the view and the sensations on his cock.
2. The galley
Sometimes we get a little lazy during sex. I know that I can do, especially if I've had a long and exhausting day followed by a trip to the gym. In these situations you just want to sit back and enjoy the ride, which is where the galley position comes in.
The giver sits down with their legs extended in front of them. The receiver then gets into doggy position and slowly lowers themselves. The giver can aid with penetration before relaxing and just watching the magic happen. It gives more control to the receiver which is why it is one of my favourites. Not only does my partner get a great view of my ass, but I also take charge. What's not to love about that?
3. The sideways straddle
A position many people love is the reverse cowgirl. It gives them a great view and feels fantastic. However, it can get a little frustrating for the receiver. They might need a little more stimulation to get off. If that's the case, try the sideways straddle.
It isn't too different from the reverse cowgirl position. The only difference is that one of the receiver's legs will go between the legs of the giver. They will straddle the leg, which means amazing hands-free clitoral stimulation or cock stimulation for the receiver. As someone who loves clitoral stimulation, I can tell you that this position is a win-win situation.
4. Seated sex
The bed can become boring. Most of the sex we have ends up there, and that isn't always a good thing. We can get a little bored and need to try something new. If you have a chair you have the perfect prop to use. All you have to do is take a seat.
The giving partner sits down and the receiving partner sits in their lap, facing away. The best thing about rear entry positions like this one is that you can vary the pace dramatically. If you want to tease and go slowly you can do, but you can also have fast and furious sex. The choice is yours!
5. The burning man
Both rear entry and standing sex are pretty much designed for quickies. Not only do you get to enjoy intense pleasure as your bodies hit all of the right spots, but they are convenient to try if you are in a rush. Sometimes you don't even have to take off all of your clothes. But standing sex usually requires a lot of strength to hold your partner up.
Not the burning man position. Okay, so this might be cheating a little, but it is still standing sex! Instead of having to hold your partner up, you'll simply bend them over a surface and take them from behind. A kitchen counter, a table, a desk. It's completely up to you, and that extra stability will allow you both to go wild.
Your favourite rear entry positions
So there we have it – my five favourite rear entry positions. No, this does not mean they are the only positions I'll try. I love cowgirl, missionary, standing… you name it, I'll probably love having sex that way. But there's something about the rear entry positions that just ticks all of the boxes for me.
Now that I've had my say I want to hear from you. Do you have a favourite position for rear entry, or do you prefer something a little different? Let me know by leaving a comment. Which position does it for you every time?
---