A Self-Pleasure Festival Is Coming This Valentine's Day!
February 6, 2019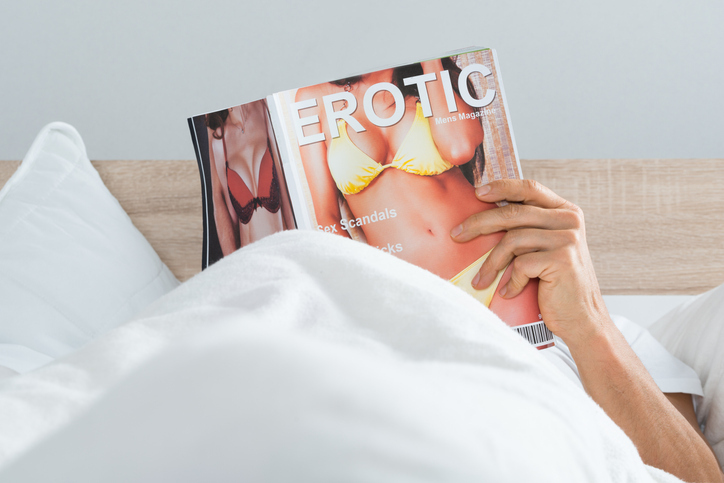 ---
Valentine's Day is coming up, which sucks for the single people out there. You'll be seeing red roses in every store, and cute teddy bears holding hearts in shop windows. It's infuriating. However, you'll be happy to know that there is a fun way you can join in the festivities on Valentine's Day!
A self-pleasure festival is coming to London on the 14th February. It's a great way for singletons to have some Valentine's Day fun, and it will certainly give you something amazing to talk about with others!
Being single on Valentine's Day
At the weekend, I decided to treat myself. I took myself out shopping, intending to spend my money on myself. Instead, I found myself frustrated, thanks to the number of red hearts everywhere. Shopping at the beginning of February means that you get assaulted by Valentine's Day.
It's hard to forget that the day is coming up. I went to buy new lingerie from my favourite shop and saw signs saying "get her the perfect gift!". Personally I hate when anyone buy me lingerie. I'd rather buy it for myself.
It seemed like nowhere was sacred! I'm single by choice, but even I was getting annoyed by all of the lovey dovey things everywhere. Being single on Valentine's Day always seems to suck. You can't go anywhere because you'll be surrounded by couples. At least, that's how it used to be.
There are some things that you can do. I'll be making it a Me Day. I'm going to be my own Valentine and treat myself. There will be a nice meal I've cooked for myself, some wine, and probably an early night with my favourite toys. But that isn't the only thing you can do. If you're stuck for ideas, the video below has some great suggestions.
Your Valentine's Day alternative
You might watch the video and think "none of those ideas sound good to me". That's fine. There are times when I want to do something fun without worrying about being surrounded by happy couples. Yes, Valentine's Day is a day for couples more than anything else, but I still want to be able to do things on that day!
Thankfully, there's a great event coming up in London on Valentine's Day! It's a self-pleasure festival, focusing on self-care and sexual wellness. Instead of being all about couples, it is a chance to make things all about you.
Considering my plans for the evening, I was pretty excited to hear about this! So what exactly is involved in a self-pleasure festival and what can you expect from this amazing event?
A self-pleasure festival
This self-pleasure festival is a completely different way to celebrate a day typically for couples. They describe it as "the day to woo yourself", with "an evening of frank discussion with panel on self-pleasure, self care and how acceptance can be the key to a better sex life". To me, that all sounds pretty fucking fantastic!
The event, titled "You're The One" will be taking place at 7pm on 14th February at Hoxton Square Bar & Kitchen. Tickets will cost just £10 if you buy them in advance, or £15 on the door. Ticket holders also get 2-4-1 cocktails, making it one hell of a night to get involved with!
Not only are there some amazing panellists to get talking to, such as comedian Kelly Ford and feminist writer Rukiat Ashawe, but there are plenty of other things going on. The School of Strut will be in attendance, you can get mini Reiki healings, as well as massage from The Zen Sisters. You can make the night all about you. After all, don't you deserve it?
Not for you?
Should I find myself in London, I might just go to the self-pleasure festival. I'm the love of my life and I think I deserve it. But if I'm not, I have other plans for the evening. What about you?
Not everyone makes plans for Valentine's Day because they'd rather stay on their own. If that's what you want to do then great! For those who would like to have the hottest date that there is, you're in the right place. Why not find your dream London escort and book a Valentine's Day you'll never forget?
---