The Worst Valentine's Day Gifts You Can Buy!
February 2, 2017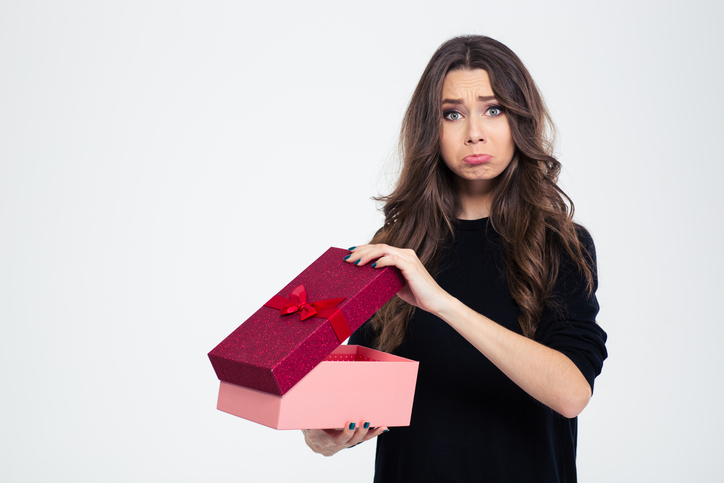 ---
Valentine's Day is just around the corner now. You have less than two weeks to get it together. Less than two weeks to find the perfect gift for your partner. You've probably taken a look online, spotting a few things that you think would make the perfect gift. You might even be tempted to get them something kinky to try out. The problem is that these can make the worst Valentine's Day gifts.
Keen to impress that special someone this Valentine's Day? Then you should take a look at our guide below to see which things make the worst Valentine's Day gifts you can buy. If you really want your partner to feel special, these are the things that you should avoid spending your money on.
Sex toys
You might want to spice things up in the bedroom in some way. However, buying your partner a sex toy is the wrong way to do it. Yes, they might have said that they have always wanted one, but that doesn't mean you should then go and buy one for them.
There are a few different reasons for this. First of all, buying sex toys should be something you do together if you are going to use them together. If it is something they are going to use on their own, let them buy it on their own. It is, after all, about their preference and not yours.
Sex toys are personal. If you want to buy them a sex toy, give them a voucher for a website that sells toys as well as other things. They might see something else they like. If you buy them a sex toy they don't actually like, it is going to be a waste of money. They might even feel pressured into using it… not a good thing!
Sexy lingerie
We love sexy lingerie. There is nothing quite as nice as getting back from a trip buying loads of sexy underwear and slipping into it. It is even better if we can then model it for you and see just how much of a reaction our new items get!
Buying lingerie for a partner though is a little bit of a minefield. First of all, not all sizes are the same. Your partner might fit perfectly into a M in one shop, only to find that it is a little tight in another. There are plenty of subtle little differences between sizes and stores, making it difficult to buy for them… especially if they have never bought from that shop before!
Your tastes will also be different. If your partner has said to you "I want this" and told you their size, by all means buy it. However, don't try to choose something for them. As with the sex toys it will be more about your preference than theirs. It should be about them, so let them choose.
Surprise role play
You might have a kinky fantasy you are keen to explore. Thanks to things like Fifty Shades, tons of people have decided that Valentine's Day is the perfect time to do it. You can slip into something more comfortable and explore your sexuality on this very special day.
The temptation can be to surprise your partner with some role play. Perhaps you leave out a costume for them with instructions? Maybe you are already dressed up yourself ready to get things started?
The big issue here is that you won't have had the chance to talk to your partner about it. They will be in the dark about what is going to happen, which can make role play the situation really difficult. Yes, it feels kinky to surprise them. But you are best sitting down and discussing it with them. They might have some incredible ideas that you are keen to try out. They might even tell you that it isn't for you. And this is why it is important to talk to them about it first. You don't want the experience to turn sour!
Vouchers for favours
A lot of places sell things like sex chequebooks or vouchers for you to fill in. There are even guides online telling you how to make your own scratch cards and chequebooks so that you can give your partner one hell of a sexy surprise.
There are a few issues with this. For one, you've probably received this gift yourself a number of times. And what happened to it? If your experience is anything like mine, it probably ended up buried in the bottom of a drawer somewhere, never to be seen again. They just don't get used.
And when they do get used, it is never at a good time. It makes it seem like you or your partner owes something. You do it just to get it over with, rather than because you want to. This can really ruin the moment.
What do you want?
These might be the more traditional presents that people suggest you should buy for Valentine's Day, but they are also some of the worst Valentine's Day gifts you can buy. You need to think carefully about your partner to see what they would enjoy the most.
It might be an idea to forget about the worst Valentine's Day gifts listed above and try something else. Why not arrange for a romantic night? Treat them to some food and then give them a slow and erotic massage? It will feel amazing, and if you aren't sure how to massage, don't worry. I've even written a guide to talk you through it.
Are you guilty of buying one of the worst Valentine's Day gifts we've listed above? How did it go down? We want to hear from you, so let us know what you think by leaving a comment in the box below or by voting in the poll. Latest posts by Lara Mills
(see all)
---