All You Need to Know About Pegging
October 6, 2015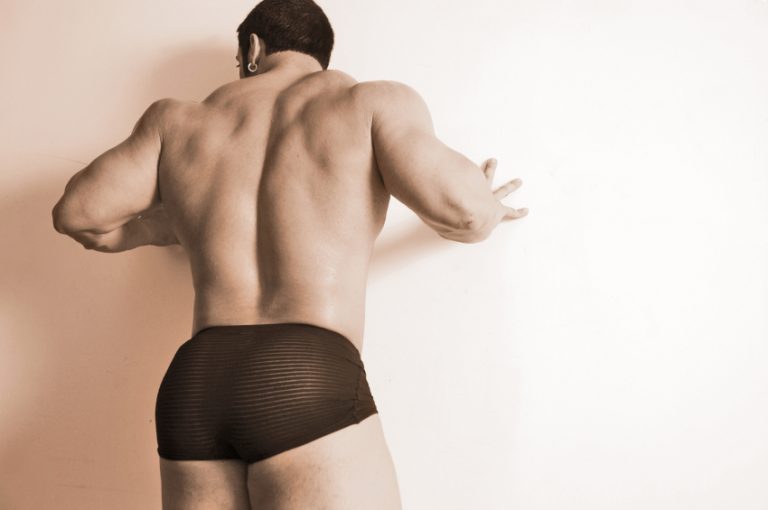 ---
Most of us will know what pegging is and, if you don't, websites like Urban Dictionary will describe it to you without any fuss as simply "anal sex reverse". Instead of the man giving it to the woman up the ass, it'll be the woman (usually with a strap-on) fucking the man's tight asshole, and it is increasing in popularity.
We aren't entirely sure why so many people are eager to try out pegging. It might be the fact that there has been a rise of pegging in porn, or it might simply be the fact that men know how good having a big and thick cock up their ass feels, but here on XEscorts we want to help the curious among you out.
If you have been wondering whether you should try pegging, hopefully this guide will help you out, as we explore the different things that you need to know about pegging to have a great time.
Talk about it!
If you want something in life, you are going to have to ask for it. Far too many people think that silently sitting and praying will have it delivered to them, but often that just doesn't work out for them. Instead they have a secret fetish they want to explore and feel like they can't talk about, so instead of suffering in silence you need to man up and talk to your partner about it.
Sit them down when you are both feeling relaxed and at ease and tell them about your fantasy. Explain to them what it is about the idea of pegging that turns you on the most, and why you want to try it with them.
Sometimes people don't react well to fetishes. They find them gross and don't want to try them. If that is the case then don't panic. It isn't anything that you have done wrong, it is simply that your partner doesn't understand why it turns you on so much. However, the lucky among you might have a very understanding partner willing to try it, and if that's the case you should take advantage of that!
Shop around
Don't just go online and buy the first harness and dildo that you see. It might be wrong for you for a huge number of reasons. The harness might not fit, the dildo might be too big, and it might cost you way more than it should, so it is worth shopping around.
When you do, make sure you take the time to talk to your partner. The little things can really make a big difference, and you might find that she wants a nice coloured harness to use while fucking you in the ass.
As for dildos, start out with a smaller one. If you partner is in two minds about the action, a big ten inch cock might put them off as they will fear hurting you. You can always work your way up to bigger sizes in the future.
Relax!
When it comes to the actual act of pegging, there is one big thing that you need to do, and that is to relax. Plenty of people will get so excited or worked up over their first pegging experience that it is difficult to do or even painful.
I'm pretty sure you don't want the dildo sliding into your asshole to hurt you, and if that is the case you need to work out a way to relax yourself. Something as simple as a nice hot bath first might work, and with a massage afterwards you might find you are totally relaxed and ready for anything to happen.
If that isn't the case, foreplay and sex can really help. Do what you normally do in foreplay and, when you think you are ready, let your partner know. It might even be easier if you have an orgasm first, as all the tension from your body will be gone.
Another top tip? Get your partner to wear the harness and dildo around the house. It might be strange at first, but seeing her in the harness with the dildo there will get you used to seeing it, so the first time it comes out you don't instantly panic and tense up down there. Plus, she'll look sexy as hell and you can tell her that.
Foreplay is important
Obviously having a rubberised cock up your ass is going to be different to a finger or a butt plug, so you need to prepare your body for it. Get your partner to maybe try rimming your ass a little, so that she gets used to how being around your ass feels. It'll also feel amazing for you, so it's a win/win situation!
Slowly working a finger into your ass is going to feel good, but her doing it? Even hotter. Position yourself near a mirror so you can watch it disappear and tell her what feels good. If you are feeling brave, get her to put another finger or two in there. It'll help your body stretch for the cock you will take later.
A butt plug is also a good way to stretch your ass and prepare it for a dildo, and the best thing is that you could even keep it in for a while. Why not fuck your partner doggy style while you're wearing it? You can enjoy watching her in the position that you will be in later on, and your ass gets a real treat from the butt plug.s
Slow and steady wins the race
Lube is going to be your new best friend, so make sure you invest in a good water-based one. Water-based lubes are the best to use with sex toys, as oil or petroleum-based ones can actually do damage to your toys, which definitely is not what you want!
When it gets down to business, use as much lube as you feel you need. If you aren't sure, it is always better to have too much instead of not enough, as you can simply clean up the excess. Keep topping up during the session to make things go smoothly.
When you are starting out with pegging, you don't have to rush to take all of the cock in your ass. That can actually do more harm than good, and there are plenty of people on forums discussing the anal-tearing they've had because they have gone too fast or hard. Instead, take it slow and keep telling your partner how it feels. If it hurts, ask them to stop for a moment so you can adjust to the sensation. When the dildo is all of the way in, keep it there so your body can get used to it. When you do start moving, keep it slow and steady so that your body can adapt. Later on you can go for hard and passionate fucking, but it is better to warm your body up first!
Accept that it isn't for everyone
A key thing that you should do after the first time is talk to your partner about it. You might want to do this immediately afterwards, but your partner might actually want a little bit of space and time to adjust to what has happened. Give them that time and space and see how they feel later on. It could be that they absolutely loved it and want to try it again, maybe even with new positions!
However, pegging isn't for everyone, and no matter how hard you try to convince her, she might not enjoy it. A few women have reported that it makes them feel very masculine and butch, and that they were turned off and left feeling completely unsexy and used afterwards. That isn't what you want to happen, so if that is the case you need to know sooner rather than later.
If that does happen to you, you need to accept that. You can't force someone to enjoy a certain type of sex, and trying to force it onto them is just going to strain your relationship and leave you both feeling like shit, which isn't what you want! Instead, let them know that it is okay, that you are grateful they tried it with you, and that you'd like to try more kinky things with them. They might have a fantasy they want to do that you can try with them!
Hopefully this article will have helped you better understand the best way to go about pegging, but if you are still feeling in the dark you should post a comment in the box below. We can help you find the best websites to buy your new toys from, so start talking now. Latest posts by Lara Mills
(see all)
---