Arrested Model Flashes Vagina At Lawman!
July 8, 2014
---
All models like to get publicity. However, there are ways to do it, and there are certainly ways not to do it! Devon Serpa's antics certainly put her on in the latter category.
The 28 year old was arrested July 3 in connection with a June 27 shooting. Police in Louisiana said that multiple shots were fired into two cars and a home, although no-one was injured.
Weapons Charges
It was when the sexy young thing was being booked on charges of criminal property damage and illegal use of a firearm she decided to take it one step further.
It is alleged that she then decided it was a good idea to expose her 'genital area' to a correctional officer.
Additional Charge
Well, thanks to that brainwave she got hit with an obscenity charge for flashing.
Well, it has to be said Devan is a really good looking girl, so the officer probably had been subjected to worse experiences at work.
I know full well that if she was a London escort, I would be more than happy to spend some quality time with her. That is as long as she promised not to shoot me. That wouldn't be much fun at all!
She is currently incarcerated in Morgan City jail.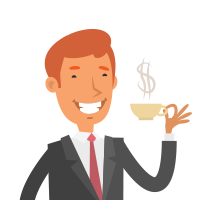 Latest posts by Martin Ward
(see all)
---