BDSM Is Actually Healthy For You!
November 17, 2016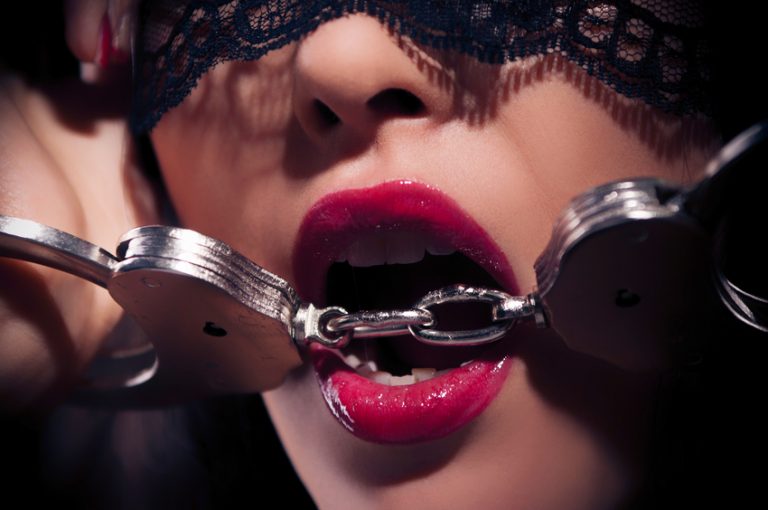 ---
Ask a lot of people what BDSM is and they might tell you that it's all "weird and kinky shit". They think that it is all about pain and torture. They don't understand that it is about giving up control to somebody else because it turns you on. Sometimes they will even suggest that there is "something wrong" with the dominants and submissives.
You know what having kinky interests in the bedroom means? It means that you are open minded and keen to explore. It doesn't mean that your brain works any differently to someone else's. And now science has actually found that BDSM could actually be healthy for you!
If you were looking for the perfect excuse to enjoy a little S&M in the bedroom, you have found it. So how can sex be healthy for you? What is it about S&M is good for us? We take a look.
Why we love BDSM
If you have ever tried S&M or stepped into the world of kink before, you'll know just why it is so appealing to us. For many it gives us a chance to escape our boring every day life and trying something totally different and exciting.
A lot of the time sex can be ruined because your mind is somewhere else. Work stresses us out and so it is hard to focus on the fun we are having. It sucks and can really spoil the fun time we are having.
That's not the case with S&M. You don't have to think. All you have to do is feel and obey. Your domme will tell you exactly what you must do to make them happy. You don't have to guess, because they make it clear to you.
You get to just lose yourself in the moment and enjoy it. You can forget about work as all of your attention goes onto pleasing your master or mistress. That is why so many of us want to explore the world of kink.
Sex and your health
People don't like talking about sex, and they definitely hate the idea that people are actually enjoying sex. It is despicable, and yet whenever a news story features sex, people flock to read.
Sex stories quickly end up trending on social media sites simply because we love sex. We might not like talking about it, but the act itself? We just can't get enough of sex. If you give us an excuse to fuck then we will happily do it.
Thankfully there are plenty out there. There have been tons of different studies throughout the years giving us plenty of excuses to have lots and lots of sex.
As you'll see from the link above, there are plenty of healthy benefits to having sex. It makes you feel less stressed and can help to keep your body happy. So of course we are more than happy to jump into bed.
What makes BDSM healthy?
A recent study has also shown that BDSM can be good for you. Why? Well, scientists believe that "it can help bring about 'the flow'".
The flow is basically when your mind becomes focused on a task. When you get into the flow, you are said to be more creative and productive. You can work faster and more more efficiently, which is great news for us!
So a bit of bondage can make you more productive at work… but that isn't the only positive. According to the Northern Illinois University, the pleasures of it can actually help to reduce stress.
Submitting yourself to a kinky dominatrix is going to make your work so much easier. Do you really need to go looking for another excuse?
Is S&M the way?
Okay, so for a lot of people the idea of doing whatever they are told by a top might actually be a huge turn off. However for the adventurous out there this is just another excuse to give up control to somebody they trust.
The idea of exploring BDSM is a huge turn on for many people, so why not take that chance and enjoy it?
Is this a good excuse to try submitting yourself to the will of someone else, or would you rather keep control to yourself? Vote in the poll below and let us know. Latest posts by Lara Mills
(see all)
---