The Beginners Guide To Bondage
October 22, 2014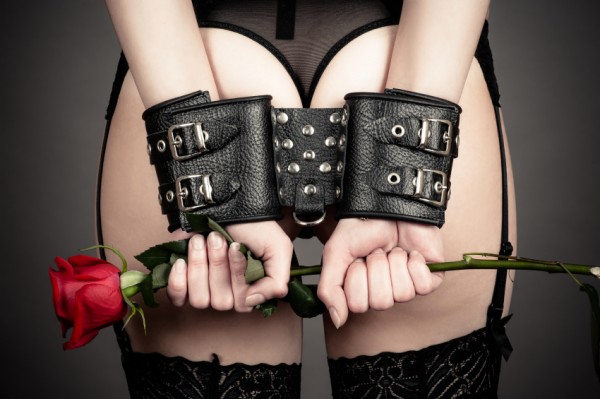 ---
The daringly debaucheorous sub-world that is bondage and BDSM has been gaining popularity ever since Fifty Shades Of Grey and the like caused it to surface to the banks of the real world. Now, BDSM, S&M and Bondage holds strong in the world of sexual fetishes and fantasies, encouraging even the wallflowers among us to spice up their sex lives.
This guide will give you the back-door pass shall we say into bondage, BDSM and S&M – the tame options that can begin to whet your appetite before you head into more harder BDSM (if you dare!).
Spanking
Spanking is the perfect way to introduce BDSM into your sex life. You can slip in some gentle spanks whilst taking your woman doggy style and see if she enjoys it, from there you will know where to tread where spanking is involved. If you want to delve a bit further, you can simply spank her over your lap or while she gives you oral sex. Spanking is a good starting point becasue it carries the element of submission and domination but isn´t too hardcore. Most women enjoy a little spanking – so go for it.
If you want to delve more into the world of spanking, there are outfits and tools to bring it all to the next level. You can buy leather or PVC outfits to act as either a sub or dom and there is a large array of whips, paddles, rods and the like to give her that extra little bite when you spank her.
Tieing Up
Tieing up and blindfolding are classic bondage shennanigans, introduce the rope and blindfold when she has portrayed to you she can trust you enough, because being tied up is a pretty vulnerable place to be. When you tie her up, tie her wrists to the bed, or tie her wrists behind her back. This will heighten her sensations and make you feel you are really in control, making you both more turned on. You can use masks as blindfolds, your tie or scarf as rope and blindfold, either way tieing up really does introduce that extra spice.
Hair Pulling, Choking and Slapping
In a fit of passion, lots of men will grab a woman´s hair and tug gently, but if you are of the BDSM persuasion, hair pulling is a little more intense. While she gives you oral sex, try grabbing her hair and taking control of her motions in that way. Whilst having doggy style sex, grab her hair while you move together for a slightly more devilish appeal.
Slapping to the face is a turn on for both men and women, though some men are scared to do it because men have always been taught not to hit women. If she´s asking for it, that's your green light to go ahead. Just don´t slap so hard you leave a mark, slap her gentle to medium on the cheek. Slapping is great for example when she is giving you oral sex and even when you are having sex with her.
Choking may be taboo for some, but the feeling of a man´s hand around a woman´s neck, squeezing softly is many women´s dream. It adds a shot of excitement and dangerousness to the sexual experience. Obviously don´t squeeze too hard, even just your hand there on a woman´s neck is enough to turn her on no bounds.
Safe Word
Any body who practises BDSM must have a safe word. This is a word which means they have passed their limit and want out. No matter whether if its being acted out by a couple with lots of years behind them or a relatively new couple, a safe word needs to be established, because everybody can have the ability to overstep boundaries. Choose your safe word and practise using it.
We really hope you found this guide useful. BDSM can be a lot of fun; you just need to be able to stick your toe in the water.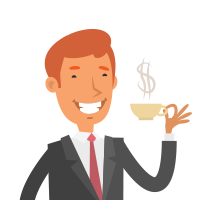 Latest posts by Martin Ward
(see all)
---