The Best Erotic Massage Guide!
March 6, 2015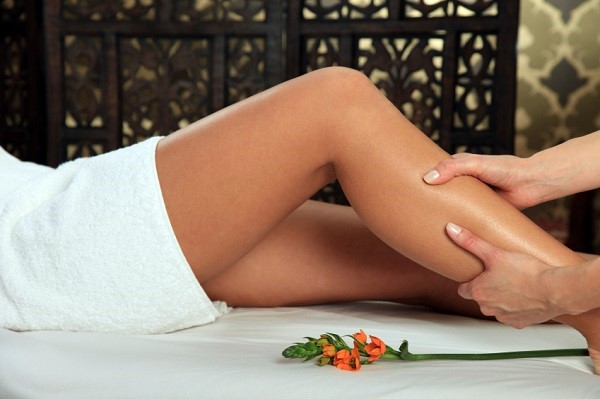 ---
Massages are all well and good, but if you were given the option being an erotic massage and a normal massage, which would you choose? You'd go for the erotic massage, because it is so much more sensual and a huge turn on to receive.
When you've had an erotic massage it feels so good, and you want to be able to return the favour. Here on the XEscorts blog, we have put together the best erotic massage guide to help you give as good as you get.
Setting the mood
You might be thinking "erotic massages are easy! Just get them to strip, rub their back a bit, and then fuck!" If that is what you are thinking, then you are very wrong. Erotic massages are so much more than just stripping down, giving a quick rub and then jumping on top for a quick shag.
One of the most important parts of giving an erotic massage is setting the mood. If you don't set the mood, it can be difficult for your partner to properly relax and enjoy themselves.
First of all, you should choose the music. Have quiet music in the background that is relaxing. Many online music playlists actually have relaxing playlists you can use, and you can choose which songs you want included to make up the allotted time you have set for the massage.
How the room smells is also important. Don't just burn a candle with a strong scent in the hope it will relax them. Choose something a little more neutral in smell and not overpowering. A subtle and light scent is better, and oil burners are a good way of achieving that. You can dilute the scent as much as you need in water to get the right atmosphere.
Where are you planning on massaging your partner? Is it on a bed or on a special massage table? Wherever it is, get it all set up and ready to go before they arrive. Lay down comfortable towels for them to lie on, as these can absorb any extra oil you leave on the skin, and make sure you keep the room warm so they don't feel uncomfortable.
Help them to relax
You can't just ask someone to strip off and lie on a massage table, expecting them to be totally relaxed and at ease. When giving an erotic massage, you have to help them relax and feel comfortable so they will enjoy the massage more.
The music and scent mentioned earlier can go a long way to not only setting the right mood for your meeting, but also getting them to relax. However, there are a few more things you can do to help them.
Make sure they have a drink. It doesn't have to be an exotic cocktail and it certainly doesn't have to be an alcoholic drink. Just make sure they are never left with a dry throat. It's thirsty work lying on a bed and being massaged!
You can help them relax when they are taking off their clothes in a very simple way. All you have to do is offer them a bath or a shower, and leave them with a nice warm towel and bathrobe to put on afterwards.
A bath is better, as it gives them the chance to relax and soak in the tub, and the hot water can do wonders to relax their muscles. If they change into the towel and bathrobe afterwards, it makes your job easier when you are massaging them. There are less clothes to take off and it will go a lot more naturally.
Where to start?
So, you've got them on the bed or massage table naked in a nice way room. There is some soft music playing in the background and the room smells nice. They are looking really relaxed, so what do you do next?
The first step is to get plenty of massage oil or lubrication. Put some in your hands and allow it to warm up so they don't have a shock when you touch their skin. You should get a decent amount on your hands to start with. You can always add more later, but it is better to be safe than sorry and having too much means you can slowly move onto other areas.
When giving an erotic massage, the aim is to get your partner as horny and turned on as possible. The slower and more sensual it is, the harder or wetter they will be. You want to tease them until they are begging you for release.
Start with their hands and work your way in. When you get towards their ass, switch to their feet and, as before, work your way in. When you have thoroughly massaged their back, get them to turn over so you can work on the front.
As with the back, start at the outer points of their body and work your way in. Rub your hands slowly in small circles as you move. This pressure will cause their blood to come to the surface of the skin, making them much more sensitive to your touch.
An erotic massage
When they are covered in lotion and begging for your touch, you can start to tease them in other ways. Previously you will have been avoiding touching their tits and pussy or their cock to get them desperate for your touch.
Now you can touch the parts of their body they most want you to touch, but you should continue to do it slowly to get them as horny for you as they can be.
Gently caress and stroke their body to begin with. On women, gentle squeezes of their boobs at the same time works well. For men and woman tug their nipples gently, applying more pressure as they start moaning.
Trail your hands slowly down to their cock or pussy and work your hands on it slowly. Take your time to get them to the very edge of climax and keep them there for as long as possible. You can use your mouth if you wish to, but take your time. Their orgasm will feel much more intense if you keep them on the edge for as long as possible. Do you prefer to receive or give erotic massages? Latest posts by Lara Mills
(see all)
---