The Best Orgasmic Sex Positions For Her
April 6, 2016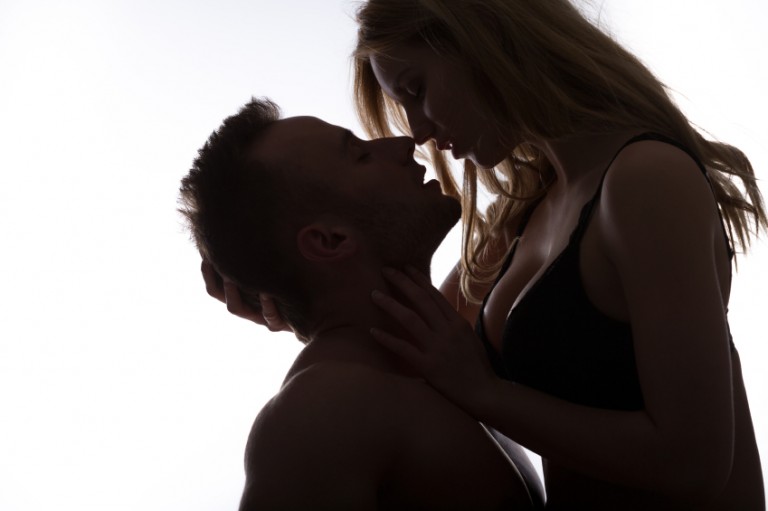 ---
Women have a harder time than men getting to orgasm. We really wish that this wasn't the case, but unfortunately it is, and that means that, in the heat of the moment, you are left satisfied while we are left disappointed. Definitely not what you were hoping for! Which is why enjoying the more orgasmic sex positions is important.
It might not seem like it, but changing sex positions can really help in the heat of the moment. It can direct your penis in the perfect way to get her to orgasm, and can make her feel fantastic at the same time. Not sure what the best orgasmic sex positions for her might be? We have the answers right here on the XEscorts blog.
Girl on top
The best and simplest way to get her to orgasm is to let her take control. Instead of focusing on finding which of the orgasmic sex positions works well for her, let her climb on your cock and grind, bounce, or fuck her way to orgasm.
By putting her in control, you are letting her do what it is she needs to do to get to orgasm. She might lean forward, putting her big tits right in your face while you fuck her, or she might sit up on your dick and slowly rotating her hips as she gets closer and closer to orgasm.
When she is on top, she can do what she needs to in order to get to orgasm. All you have to do is sit back, relax, and enjoy the show!
A simple missionary twist
Most of you, however, will want to be more involved during sex. You don't want to just lie there. You want to do something and feel that sense of achievement when it is you and your skills that made her cum.
However, a lot of people think that you have to whip out the Kama Sutra in order to find the best orgasmic sex positions, and that most of them involve you standing on your head. That isn't the case, and if you really want to spice things up without going too far out of your comfort zone, stick with the missionary position… but this time, add a little twist.
Usually when you have sex, it is in the bedroom, on the bed, with pillows thrown all over. Grab one of those pillows and slide it under her ass. If you need another to make her a little higher, add it. Make sure she is comfortable because then your fun can really begin!
By adding the pillow under the ass, you are elevating her up. It gives you the chance to slide your cock deeper and harder into her cunt, and the slight angle it gives will mean that your dick will rub on her g-spot with every thrust. You can then reach down and rub her clit to push her over the edge to orgasm.
Doing it doggy style
Doggy style is a favourite position for many. Men enjoy it as they get to stare at a sexy ass as they fuck their partner, and for women, it really hits all the right spots, making it one of the fun orgasmic sex positions you can easily slip in to.
Want to make it even more intense to get her to cum for you? Instead of having her kneeling on the bed, get her to lie down on her front. She should then lift her sweet ass in the air a little so you can slip your dick into her tight slit.
You will pretty much be in the push up position over her, which might be uncomfortable for you to begin with, but in time you'll get used to it. Her pussy will feel really tight around your cock, making it feel fantastic for both of you, and the friction of her body rubbing against the bed with each thrust will have her screaming your name in no time at all!
The sit and straddle
No-one has to be lying down during sex, and while the idea of fucking against a wall might seem like a huge turn on, it might not do it for you. You might not have the strength to pull it off, or you may simply not have the right spot to do it. So instead of trying the exotic orgasmic sex positions against the wall, stick to the bed… but instead of lying down, sit down with your legs right out in front of you.
Get her then to straddle you, slowly sliding down onto your cock. This gives you plenty of time to kiss her lips, enjoy a little French kissing, and gently bite on her neck, and she can bounce up and down on you.
The angle for this is great, but one of the best things is that, when she starts to get tired, she can simply sway on you instead. She can roll her hips back and forth, which will also rub her clit, and you can play with her tits as she does this. The intense stimulation will have her throwing her head back and moaning loudly as she cums.
Looking for more orgasmic sex positions?
The key with finding the best orgasmic sex positions for you and your partner is to experiment and see what works for you. Your cock can make a big difference, especially if it is curved or you don't quite have the length you were hoping for.
Don't be afraid to play around with positions. Your partner will know what works for them, so talk to them and see what they want to try. Still struggling because of your size? Here on the Escort Wales blog we have also looked at the best sex positions for small penises, so take a look and see which work for you.
Got some other positions you want to talk about? You can let us know by leaving a comment in the box below. Latest posts by Lara Mills
(see all)
---