The Best Small Penis Positions To Get Her Off
September 3, 2017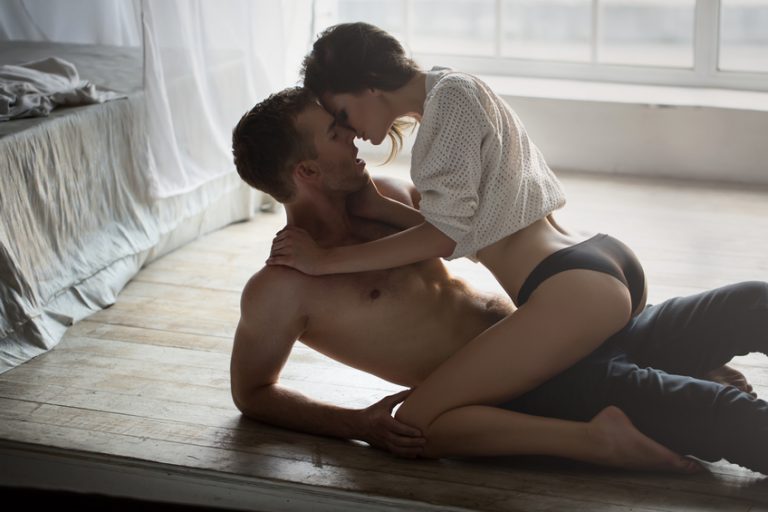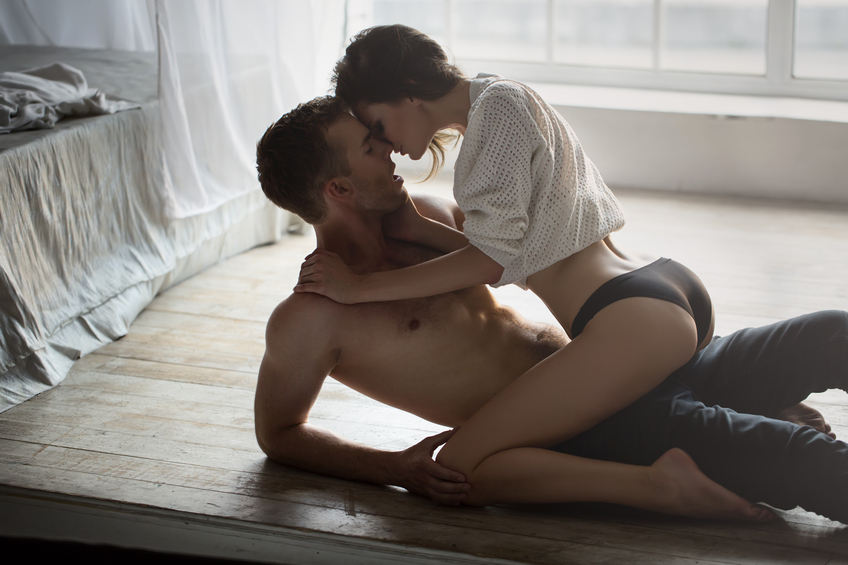 ---
Penis size is a big deal to a lot of people. Men often ask if size matters, and the typical response is that size does not matter. However, most people don't believe this. They think that it is something that people say just to make them feel better. They are convinced that bigger is better.
This isn't the case. Sure, a big cock might seem impressive, but if you can't use it then what is the point? If you have a smaller dick you can actually still give your partner the best sex of their life… if you know the right things to do.
One of the best things you can actually try in bed is some small penis positions. These are the positions that will make your partner feel fantastic as you fuck, even if you aren't the most well endowed man out there. So what are the best small penis positions to get her off?
The Sphinx
If you are a fan of doggy style then this is the position for you. Doggy style is great, especially if you are on the smaller side, as your partner can adjust the angle to make each and every stroke feel much more intense and exciting to her.
The sphinx takes things to the next level. All you have to do is get your partner to lie on their stomach, with their weight on their forearms. One leg will be stretched out behind them, while the other is curled up to their side.
This will allow you to almost lie on them and slide your cock deep inside of her. You can add a pillow or even a vibrator under her to give her clit something to rub against, and with her legs spread like this you'll be able to get really deep.
Splitting Bamboo
Find that your prefer missionary so that you can see your partner's face as you fuck? Don't worry, as this position is great for that. It adds a fun twist to a classic position, and gives you the chance to adjust things as you go.
You can start out in standard missionary if you wish, just to warm up. When you are ready, you'll need to change missionary to splitting bamboo. For this you'll straddle one of your partner's legs while she raises the other straight up. You can support her with your partner and arms as she does this.
It can get a little tiring, which is why supporting your partner is a good idea. However, you'll also easily be able to reach her clit to help her get off. Another huge advantage? Like the position above you'll be able to get deeper.
The Slow Grind
You'd be forgiven for thinking that sex is mostly about thrusting in and out. A lot of the sex positions you'll find in the Kama Sutra are all about this. However, the small penis positions tend to offer more variety when it comes to the different sensations, so you don't have to rely on cock size to satisfy.
For example, take the slow grind, sometimes referred to as the swivel and grind. For this position you'll add a partner under your partner's ass, lifting her up a little. You can then get into missionary and start to fuck.
However, the difference is that you won't just thrust. This position means you can really slow things down for a slow and sensual fuck. Try grinding against her. Not only will this make for an incredibly erotic and slow fuck, but your cock will also rub against her g-spot, which sits only a few inches inside of her pussy. The grinding will stimulate her there, meaning she's more likely to orgasm from sex.
The Slippery Mermaid
When it comes to sex, your partner is probably going to know what gets them off better than you. This is why many women love the girl-on-top position, as it gives them control and allows them to do what hits the right spots to get them to come.
There are a few girl-on-top small penis positions you can try. The slippery mermaid not only gives her control, but also allows for intense stimulation. She'll get on top, but you'll be the one to spread your legs while she keeps her closed.
This means that her clit will rub against your body with each thrust, and you can easily thrust up to meet her each time. It will feel intense, and the fact that you are essentially switching positions will make for a memorable fuck.
Other small penis positions
Even if you have a little cock, there are plenty of incredible small penis positions you can use to satisfy your partner. Size really doesn't matter when it comes to sex, as long as you have the right skills to get her off. And finding the right position can go a long way to achieving that.
Got a few positions of your own you'd like to share? You can do so by leaving a comment in the box below. Which position works best for you when you want to make your partner scream your name with your small dick? Latest posts by Lara Mills
(see all)
---