The Best Tips For Doggystyle Sex
October 10, 2016
---
It is probably the most ancient sexual position in history, not only for humans but also for other species. Therefore, it's not a surprise that the doggystyle can wake up all our most animal instincts.
Just after the missionary, it is the most practiced position. However, in public surveys only 44% of the woman admit they've tried it. This happens because of the social concept of this position as something dirty. Nonetheless, when talking about sex, the word dirty shouldn't be considered a negative word. Dirty always bring us pleasure, lust, passion…none of these words sound bad to me…
The doggystyle also offers hundreds of interpretations which make it an everything but boring position to try. Check these tips to have really intense and exhausting sexy time in the most primitive position!
1. Warm it up!
The doggystyle is a gorgeous position for jerking off, especially for woman. But boys, don't worry, you won't get bored because isn't it just amazingly hot watching them masturbating?
The best way to give yourself a little pleasure is getting down on your all fours and placing a pillow between your legs, then rub your pussy, especially the clit, against it.
Start slowly and little by little give it more intensity. Your bean will be about to explode at any time. Look at your partner while doing it and show him all the fun you are having. Let him see your naked body and give him views to your heavenly entrance. Seduce him until the point he cannot help himself so he has to jump into the bed with you!
2. Time to join the party
If he hasn't done it yet, tell your lover to come to bed with you. If he's still wearing some clothes, entertain yourself while he gets rid of them. A good idea is placing his dick in the middle of your ass checks and start moving it up and down. There's nothing like an assjob to make him completely hard. Once you are both completely horny, it is time for the party to begin. The doggystyle allows you to have different kinds of pleasures without even changing your position. As the giver, try licking her already wet pussy, and why not? Add some delicious rimming to the moment.
3. Everything is handy
Other of the benefits of this style is that you will be able to touch everything. Take her hips and softly introduce the tip of your dick in her. It doesn't matter if you are practicing vaginal or anal sex, it is important that the first time you go inside her, you do it slowly, as this amazing feeling of getting in her for the first time really deserves a few seconds of enjoyment. Then free the savage in you and don't forget that every part of her body is a good place to keep your hands. Touch her boobs first and then handle her by her waist.
And here comes the ultimate tip! Pull her hair, bring her close to your face and whisper in her ear how much you love her bum. If you are too exhausted to articulate a word, letting her listen to your breath from so close will be enough to make her go crazy!
4. Who said doggystyle is a cold way of having sex?
If you are one of those people that need to see their partner's face while having sex you may think this position is not for you. There is always a solution. Place yourselves in front of a mirror, it will allow you to see her face and know how and what to change to make her swoon with pleasure.
However, we would like to warn you, it will take you time to erase that delicious image from your mind. Think about it, you'll be able to be the main character of your own porn movie, make as many changes in the script as you want and decide the ending of the reel…what about a COB for instance?
The doggystyle has infinite benefits, and it's one of the positions that gives pleasure to both lovers at the same time and almost in the same quantity. Whether the passive one is the woman or the man, this position is the best to get an amazing orgasm. This is because the dick or the strap-on has the paths completely open to go directly to the coveted G point, inside the pussy for the girls, and in the prostate for boys. So…what are you waiting for? Stop wasting your time and try these tips already!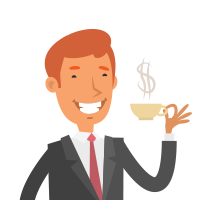 Latest posts by Martin Ward
(see all)
---