The Best Vegan Friendly Sex Toys To Buy!
November 7, 2017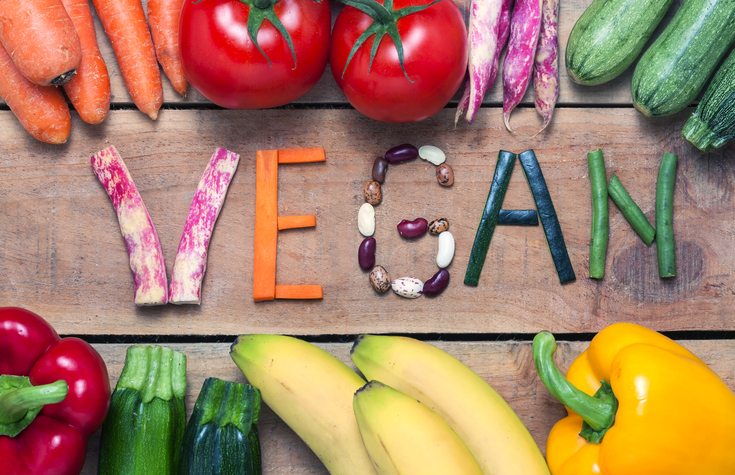 ---
If you are a vegan, you'll know how difficult seemingly simple tasks can become. You have to check the ingredients of everything to ensure that they are vegan friendly… and it isn't all about food. In fact, spicing up your sex life can be a challenge if you are vegan.
You might not think it, but a number of sex toys and even condoms are made with animal products in them. A number of condoms, for example, contain casein. Casein is a product made from curdled milk, and so it isn't vegan friendly.
Thankfully there are plenty of places out there offering toys and sex accessories for vegans to use. Not sure where to start? We take a look at the best you can buy.
What is a vegan?
You might be reading this as someone dating a vegan and wondering just what being vegan actually means. You aren't alone. A number of people assume that vegans will simply not each any animal products, and are more "extreme" vegetarians.
That is where they are wrong. A vegan is someone who does not eat or use animal products. So not only will they not eat beef, but they will also not own leather products such as shoes or jackets. Eggs, milk, and honey are also off-limits, as they are products taken from animals.
It can be a tough concept to wrap your head around, especially when you realise that it will also encompass other walks of life. Shampoo, hair brushes, even hair gel should be vegan friendly for them to use them. If not then they simply won't. Once you start looking at the ingredients in everything, you'll realise why this can make maintaining a hot sex life as a vegan is a challenge.
Vegan condoms and lube
The Vegan website offers a number of different suggestions for vegans out there eager to enjoy safe sex. Given the sheer number of condoms containing casein or lamb intestines (yes, really) it can be difficult to find the right ones for you.
While condom giant Durex do have vegan options, a number of products in their range still contain animal products, making it difficult to enjoy safe sex as a vegan. However, there are some great alternatives. A favourite for many is Glyde. They are "vegan guaranteed" and come in a wide variety of styles. You can even enjoy flavoured condoms!
Looking for the perfect lube? Never fear, as there are a number of different companies out there boasting organic lubes. For the most variety you'll want to look at Sliquid. This company has a huge range for you to try out, ensuring things get as wet as you want them to while also maintaining your vegan lifestyle.
Vegan sex toys
You'd be surprised by the number of animal products that end up in sex toys. Just like with condoms, certain animal products can be used to help give them flexibility and their shape… but for vegans they want something cruelty-free.
One of the simplest solutions is to look at glass dildos. These toys are not only cruelty-free, but also beautiful to look at. You can even buy one that looks like a rose if you so desired!
The Vegan sex shop also boasts LELO vibrators as vegan friendly sex toys for you to invest in, so it may be worth checking out.
Vegan BDSM
If you aren't content with a vanilla sex life as a vegan, you might find that it can be difficult to source the right BDSM products. Leather is a big favourite in the BDSM community, but as an animal product it is off-limits to vegans. In the past vegans have improvised with other items around the home. But not any more!
The Maze range sold on Bijoux Indiscrets is the ideal solution. All items are 100% vegan, meaning that you can be kinky without compromising your morals.
They are made using polyurethane, meaning that vegan bondage is now possible. They have everything you could hope for, including: harnesses, cuffs, collars, and floggers. You can get your kink on in a cruelty-free way, thanks to these vegan friendly products!
Other vegan friendly products
These are just a handful of vegan friendly sex toys and accessories you can buy. As a vegan, you'll find that having a healthy and exciting sex life is not difficult, thanks to the number of options open to you.
There are so many different products for you to invest in, but are there any other toys you think we should know you? Tell us how you maintain a kinky sex life as a vegan by leaving a comment in the box below. You can share your top tips and perhaps even your favourite toys to buy! Latest posts by Lara Mills
(see all)
---