Do Big Girls Do It Better?
February 10, 2015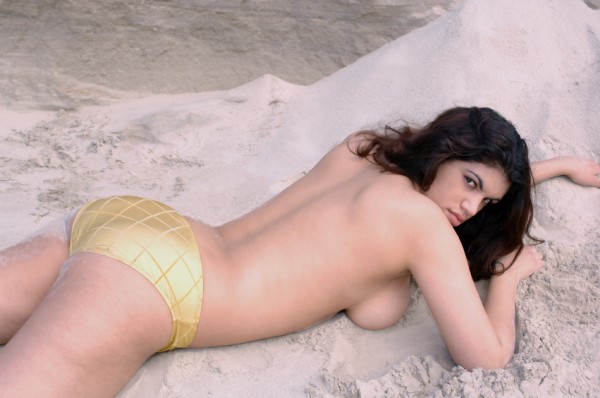 ---
We are obsessed by BBW, or big beautiful women for those who don't know. Everything about them drives us mad, from their big boobs to their big bouncing ass.
It's easy to understand why. We all love different things, but lately people are more attracted to curves. They want to feel each curve under their hands as they grab you and fuck you, or they want to sit back and enjoy a sensual strip tease while you slowly slide that perfect ass out of your thong.
The question is – are bigger girls better at sex and being sexy?
Bigger is better!
Lately there have been more news stories making the headlines about bigger girls. At the end of January we learned about Tess Holliday, the woman behind the #EffYourBeautyStandards campaign, getting a modelling contract for her voluptuous curves.
Earlier this month we also heard about Ashley Graham, who is to be the first "curvy" model to appear in Sports Illustrated. We are being encouraged to love our bodies more, as Ashley states "I know my curves are sexy and I want everyone else to know that theirs are too."
Men love fucking BBWs. They love the way their body moves during sex and feeling those gorgeous huge tits in their hands. They get off on the way their ass wiggles with each move they make.
Sex with a BBW is also said to be better. They are more commanding in bed and more willing to take control. Why should the men have all of the fun when women can have fun too?
The best sex position
A friend of mine has started only dating BBWs. He says that the sex with them is so much more unbelievable and that he can't get enough. Maybe it is just the fact that he really has a thing for BBWs, but he seems to think that their size makes them all the better to sleep with.
Trying out sex positions with a BBW is a lot of fun too. They are more adventurous in bed and so are more willing to try new things. Traditional positions like missionary or cowgirl can be boring to them, and they want to switch it up.
If you get the chance to date a BBW, try something a little different. The frog is a particularly popular position, where the man sits on the edge of the bed and the woman squats over him, facing away from him. Doing this in front of a mirror give you both the chance to watch what is happening, and the man gets a great view from behind! It also positions you at just the right angle for some great g-spot action!
Do you love BBWs or are you more a fan of the slender ladies? Do big girls really do it better? Latest posts by Lara Mills
(see all)
---