Blowjob vs. Deepthroat
March 13, 2015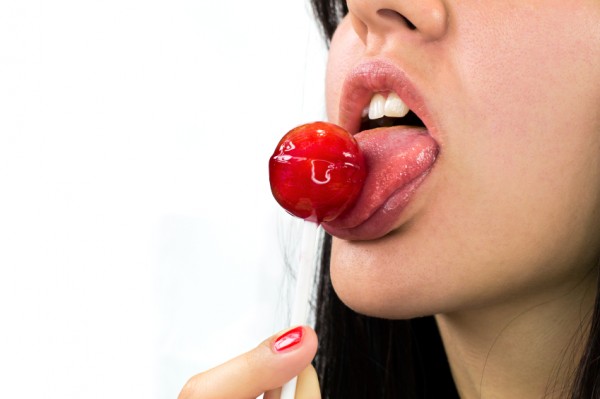 ---
Ever since Linda Lovelace popularised the idea back in 1972, people have been obsessed with the idea of deepthroat. Something about a woman gagging on your length as she slides it further and further down her throat turns men on and gets them hard as a rock.
However, some women don't like the idea of deepthroat, and some men say that they don't enjoy their partner gagging on their man meat. So which is better: a blowjob or deepthroat?
Blowjob
I don't think I have ever met a man who doesn't enjoy a good blowjob. As soon as your lips wrap around the shaft, they usually sigh and put their hands behind their head to enjoy what's going on.
While the woman's head works on the tip, her hand is usually moving quickly up and down your shaft, wanking you off into her mouth.
It feels great for a number of reasons. It is easier for your partner to control the tightness of her mouth around your cock, and her mouth is also a lot easier to get wet. The gentle sucking she does as she bobs her head up and down feels great, and combing this with the right hand movements can make you cum very quickly.
When you finish you can either come on her face and tits or in her mouth. Sometimes, she might swallow your hot milk and others spit. People get turned on by the different endings, and this all adds to a great blowjob.
However, a simple blowjob might not tie in with your fantasy. You may want to dominate your partner and see just how far down their throat you can go before they start gagging. Many think of a woman taking their entire cock into their mouth and throat is a huge turn on. The bigger, the better!
Deepthroat
With deepthroat, seeing their eyes looking up at you as they take all of your length in is part of the fantasy. It is a huge turn on to see, and watching each inch disappear makes you even harder.
Deepthroat is particularly appealing as part of the porn star fantasy. In many porn videos, you'll see the woman being forced to take it all in, and she will grin like a Cheshire cat afterwards for a job well done.
It is also appealing as the throat is a lot tighter than they can make their mouth. Each swallow and movement of the throat can be felt along your length, and it heightens all of the sensations.
However, deepthroat can be difficult to achieve. If the woman has a particularly sensitive gag reflex, it might be too much for them. The idea of triggering it and vomiting on you is a huge turn off to them and they just won't want to try it.
Sometimes, men don't quite realise how challenging this is and will try to force their partner's head. If you want to try deepthroat you must completely trust your partner and let them go at their own pace. Forcing their head will make them panic, and you won't be as likely to get it again.
Which is better?
Both deepthroat and blowjobs give different sensations, and which is better is a personal preference to both the receiver and the giver. While deepthroat allows you entire shaft to experience that tightness of the throat, a lot of the sensitive spots are in the head of your cock, which gets a lot of attention during a normal blowjob.
I enjoy giving head, and having been with guys who enjoy blowjobs and deepthroat, I can tell you which I prefer. Sure, it does feel like a real accomplishment when you take a big dick down your throat, but it doesn't feel as good as slowly working your head up and down their shaft, licking and sucking away while using your hand to pump them.
Which do you prefer? Are you a blowjob guy, or do you love the sight of a woman deepthroating your cock? Latest posts by Lara Mills
(see all)
---