Brits Love Sex Toys… But Which Are Our Favourites?
February 17, 2017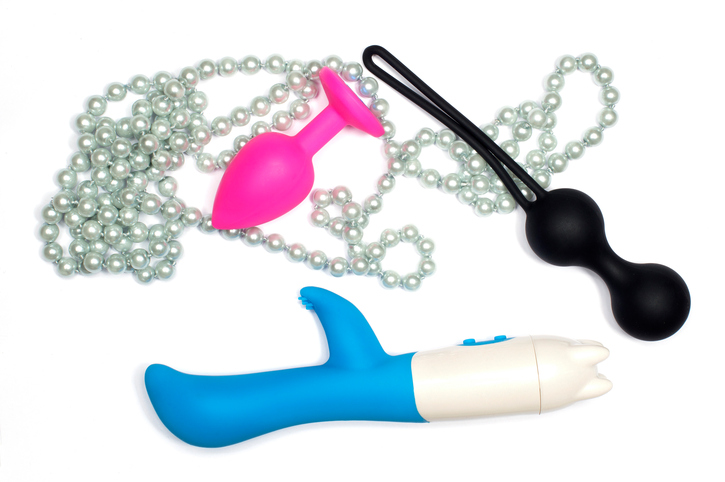 ---
When it comes to the subject of sex toys, people tend to be pretty divided on them. Some people don't see the point in them, believing that those who use toys do so not because they want to spice things up but because they cannot get their partner to orgasm with just their skills. Then there are those of us who love using them because it adds something exciting to sex.
There are so many different toys for you to try in the bedroom that your every need can be met. From bondage rope and whips to dildos and vibrating bullets, there is a sex toy perfect for you. If you want it, you simply have to take a look in stores or online to find it. This has helped to make sex toys one of the biggest items we buy when it comes to making sex more thrilling.
But how do we as a country feel about the subject? Well, it seems we might be a lot more open minded about taking toys into the bedroom than we thought, as Vouchercloud discovered recently.
Money off the things you love!
Vouchercloud, a popular discount voucher website, often has a number of different deals on their website for you to buy new toys for cheap. They'll list codes for you to use on certain websites, and you can use the code to redeem money off toys or even free gifts when you spend a certain amount.
It is great if you are already hoping to spend money on that certain website, as you can get something extra without having to pay more. Even if you weren't planning on spending money on a website you might see a deal and think "I've been hoping to get something like that" and choose to use the voucher.
The best thing is that adult stores share codes on these websites, so if you want to buy a brand new sex toy to spice things up you can. You can save some money and get something kinky!
Searching for something
Vouchercloud decided to take a look at just how many people were searching online for different sex toys. They looked at absolutely everything, from jiggle balls and cock rings to dildos and vibrators. But they didn't want to simply look at how many people were searching. They also wanted to know where they were searching.
They put together the 'European Sex Toy League Table', showing the top 20 countries in Europe for sex toy searches. In turns out that the UK searches for sex toys a lot, as they were sitting happily at number three on the list.
The United Kingdom was beaten by Denmark and Sweden, who it seems search for toys to take into the bedroom more than the UK! You can view the top 20 'European Sex Toy League Table' below.
Our favourite sex toys
There are so many different types of sex toys out there that it can be difficult to figure out which are the most popular. No matter what you want the toy for you are sure to find something perfect for you. But which toys are we Brits constantly buying?
Cock rings seem to be some of the most popular, and this might be because they work for both partners. Rings can help to enhance your erection and make it last longer, which is perfect for those of you who have trouble keeping it up. They also make your orgasm more intense. You can even add vibrating bullets to them so that they rub on your partner's clit and make her cum faster.
Dildos and vibrators are also incredibly popular. They can be used to slowly tease your partner by rubbing them all over or they can be used to fuck your partner. This is perfect for those of you keen to experience double penetration without inviting someone else into the bedroom.
Want to get a little kinky? Handcuffs are one of the most popular BDSM toys you can buy. They have so many uses, whether you want to enjoy a little role play or you want to submit to your mistress.
Buying online vs. buying in store
So why are so many people searching for these particular sex toys online? Well, not everyone feels comfortable going into an adult store and picking up the toy they want to buy. Going online is a lot more discreet and you can find some great discounts.
That said, it is always a good idea to look in store so you know exactly what you are getting into. Some stores have display models out so you can see how strong the vibration is and how big the toys are. This ideal for those of you unsure of what to buy.
But which is better? Online seems to be winning at the moment, given the number of people going online to search for sex toys. You can get the best deals and find a much larger selection.
Do you like toys in the bedroom?
In the right circumstances I am more than happy to use toys during sex. They can really add something to the experience and make sex much more intense. But it isn't for everyone.
Are you a fan of adding toys to your sex life or do you prefer to keep sex simple? Let us know what you think by leaving a comment in the box below or by voting in the poll. Latest posts by Lara Mills
(see all)
---