BroApp – Your New Wingman
April 1, 2014
---
2014 has already seen the introduction of numerous peculiar, playful and practical apps, but have you heard of the app that claims to allow men to "outsource their relationships"? Labelling itself as "your clever relationship wingman", the BroApp will send selected texts to you partner throughout the day so that they know they are always on your mind. As the name suggests, this allows you to spend more times with the "bros"…a local escort, or whoever else you would like to spend more time with.
According to the brain behind the app; "BroApp is a tool to help Bros out." The Australian developers Factorial Products Ltd. claim that they "…know that people are busy and sometimes forget to send enough love to their partners. We invented BroApp so that even if you forget to manually write a message, your love is still communicated. BroApp provides seamless relationship outsourcing."
In the frequently asked questions section of the official BroApp website the creators, James and Tom, claim that they used this app on their girlfriends for 3 months without them realising that the texts were automated. Is this just too good to be true?
There are some clever features
Users are asked to identify their partners WiFi network. This means that your cover won't be blown by a pre-written text being sent to your girl's phone when you're snuggling on her sofa. Furthermore, you can identify other WiFi networks as no-go zones; whether that's a friend's house, the gym or your own home, messages won't get sent if they detect you are near places where you are likely to be together.
Additionally, if you text or call your partner at any point throughout the day, or if she has recently contacted you – any texts scheduled by the app are cancelled to avoid arousing any suspicion. This little extra came about after a slight cock-up during the prototype testing; one of the girlfriends of the app's developers sent a text saying "Worst day ever, work sucks" only to get an automated text from the BroApp a little while later asking, "How is your day?" And they say that their partners never caught on?!?
Finally, it also has a way to stop your partner from figuring out what the app is all about. The creators it comes with a "girlfriend safety lock down" built in. "When BroApp detects an inquisitive girlfriend attempting to open BroApp on your phone, it sends that lovely lady to a list of gifts you were 'planning to buy' her," the frequently asked questions section of the app's website explains. I've not been able to figure out if this list is customisable or not, but the general idea is that it should seem more like an organisational app or planner than anything else.
Tailored to your own taste
The messages should be tailored to your own taste to risk being caught, but once this is done you can use the app to send out messages to your partner saying that you miss her or even just checking in when you're having fun. If you're one of those who needs to check in every evening but you fancy a pint – the app will have you covered. BroApp allows you to create your own personal messages that can be programmed to be sent at a specific time, for example, if your girlfriend has an interview. Planning weeks ahead, the app will send out texts that you may simply forget to send on the day!
There are some problems
Firstly, and this might just be me, but the app's colour scheme is a horrific shade of yellow that is sure to induce blinding migraines. Although the app is easy to use, it is very Australian and very much in your face; BroApp insists upon referring to its user as "Bro" on literally every single screen. Personally, I think it needs to be toned down a little. Secondly, as the app become more popular women will become more aware of its existence. This means that the distinctive icon will become easily detectable to many woman who already know what it's about. This could lead to some awkward questions…
Then of course there's the moral problem. We often outsource without thinking about it, but is outsourcing our relationship taking it a little too far? This app requires effort and planning; you couldn't just download this and use it without customising it. However, BroApp has come under some fire for promoting laziness and lies within a relationship. Reaction are generally mixed, with some on Twitter suggesting there are "some things you shouldn't outsource to technology" while others called the idea "genius". I'm still on the fence – I think with a few modifications this could be great, but it's not quite there yet.
The app can be yours for just £1.49 and although it is currently Android-only, they are hoping to have an IPhone version soon.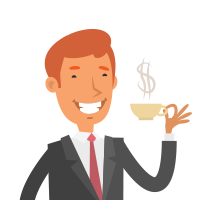 Latest posts by Martin Ward
(see all)
---