Which City Buys The Most Poundland Sex Toys?
October 17, 2017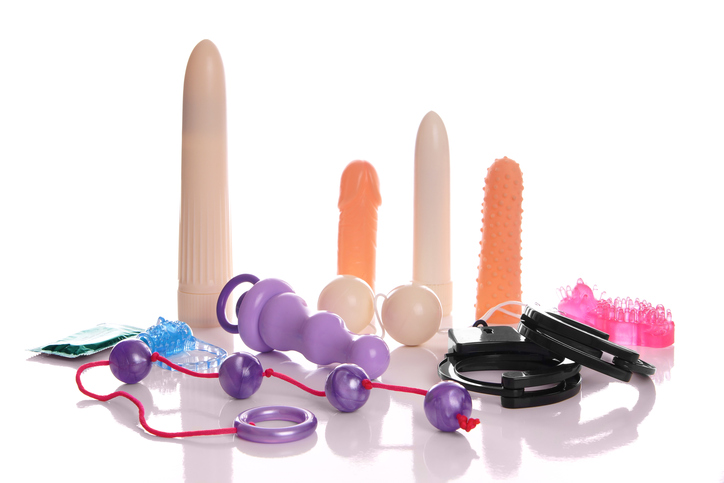 ---
Most of us love a bargain. If we are out shopping and spot something cheap or on offer, we might buy it. Especially if it is something we have been eager to try for a while. When it comes to sex toys, it seems that we are no different.
Recently, the British variety store Poundland released their own series of sex toys. The Poundland sex toys brand 'Nooky' has proved to be incredibly popular, thanks to the wide variety at a bargain price. For just £1, you can buy a "finger fun stimulator", different cock rings, lube, and even 'Viagra' style pills.
For those eager to try something new in the bedroom without spending a fortune at a sex shop, Poundland has become the perfect place to shop for kinky couples across the country. But are there certain places where the toys are proving more popular than others?
Impressive sales figures
Sex toys are popular to buy, whether you are in a relationship or you are a singleton eager to explore your sensual side when alone. They allow you to discover pleasure in a whole new way, but those who are new to buying sex toys can sometimes be put off by the high price tags.
Sex toys typically cost upwards of £30, which can seem like a hefty investment if you aren't sure whether it is the product for you. We'd rather save our money for other things, and price is one of the things we take into consideration when buying our first sex toy.
However, the British variety store launched their £1 sex toys in the hopes of giving those on a budget the perfect place to shop… and it seems that they have succeeded! Back in March, they revealed that they had been selling around 5,000 of the toys each week… and that was before many news websites got a hold of the story, making them even more popular.
Which cities love it the most?
The Poundland sex toys have proven to be very popular since they first launched, but it seems that there are some places around the UK where they have proven to be favourites for those eager to get sex toys on a budget. So which city in the UK can't get enough of these toys?
It seems that Hull is a huge fan. According to a Poundland representative, 47,000 units have been sold in the Hull, which is a lot more than anywhere else in the UK! Hull isn't the the only Yorkshire city showing their love for these toys, as Sheffield comes next on the list. Further south it seems that Milton Keynes also loves the toys, as they come in third for buying the toys.
Curious to know where the toys aren't selling very well? It seems that the store in the Warwickshire town of Nuneaton isn't shifting the stock, as only 90 of the toys have been told. But for those stores selling out of the products don't worry, as trading controller Chris Burns has said "we are currently delivering thousands of additional items to stores who've sold out", so if you check back soon, you might just find that your new favourite toy is back in stock!
Have you bought the Poundland sex toys?
I'll admit that I am a little curious about these sex toys. Reviews on them seem mixed, with some saying that "you get what you pay for" while others are claiming that they are the perfect toys for beginners. I can see why the Poundland sex toys would be popular, as you can try something new for a great price.
If you find that you do like the toys, you can simply go out and buy better quality toys in the future if you so wish. Would you try the toys? Have you been tempted by them when you've walked by the store?
Let us know what you think about these toys by leaving a comment in the box below. Do you think £1 is worth it to try a new toy, or would you rather spend a little more for your chosen toy? Latest posts by Lara Mills
(see all)
---