Erotic Story: My Sexy Summer Vacation
August 28, 2015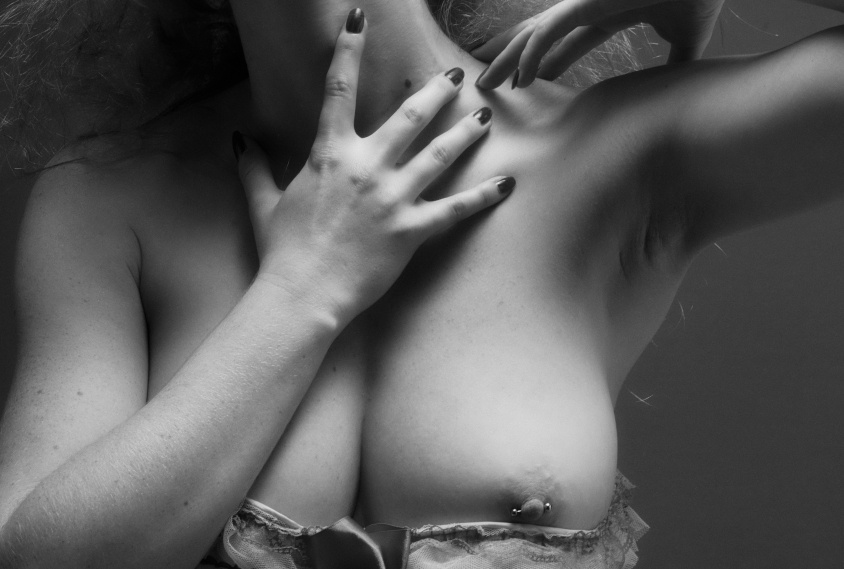 ---
Those living at university might like the idea of going home for the summer. They get to spend time with the family they left behind and see old friends while forgetting all about their studies. For me it is very different. Going home means spending time with my dad and his new wife, Jen, which is something that I really am not looking forward to.
They married earlier in the year after knowing each other for only a few months, and at first my dad had told me it was love at first sight. His new wife and my new step mum is sexy as hell, with long brunette hair, tanned skin, and a slim figure from all of the running she does. However, my dad has been calling me lately to say how dull she is, and that he is starting to get bored of her.
Tension in the air
As soon as I arrive I can see what he means. She barely says a word when we are eating together, and when she isn't out running she is either cleaning the house or sitting in a corner with a book. Whenever my dad goes up to her to give her a kiss on the lips she moves so it hits her cheek, and they have started arguing.
It isn't until the middle of August that they have the big argument. Dad tells her that he hates her going out for runs all the time as she is supposed to be spending time with him, and she says that he leaves everything for her to sort, giving her no time or energy to be there for him. While they are arguing I'm getting ready to go out and meet some old friends down at the local pub, but just as I'm heading out of the door my dad decides to tag along.
It isn't awful having my dad there. Okay, he does go into far too much detail about his sex life, which my mates find hilarious, but he pays for drinks for us and it is nice to catch up with him away from the house. I just don't want to be in the middle of this argument with them, and being with my dad in the pub puts me right in the firing line. It is only when the bartender kicks us out of the pub that my dad finally stops talking and the drink hits him, so I am left to carry him up the street and back home.
It takes about five minutes to get him into the front door as he leans against me, mumbling in his drunken state words I don't understand, and as soon as I get him close enough to the sofa I put him on it. He complains, saying that he wants his bed, but by the time I had say no he has already slipped off to sleep and has started snoring. No way am I carrying him up the stairs to his bed!
A surprise in the kitchen
Thirsty for something else to drink I walk down the corridor towards the kitchen, eager to get another beer from the fridge and enjoy it before I hit the sack. As I walk into the room I stop, seeing my step mum Jen sitting at the table in there with an almost empty bottle of wine and glass in her hand. Her slim and tanned body is barely covered in a silk robe, a slender leg peeking out from beneath it and showing me just what running did for her. For a split second she looks up at me, before turning her red face away and taking a sip of wine. I say nothing to her as I go to the fridge and get a beer, pulling the top off and going to leave as she speaks.
"Where's your dad?" she asks, looking at me as I turn back around to face her.
I gesture a hand towards the front room, "On the sofa. He had a lot to drink."
She nods for a moment, pointing towards one of the chairs at the table, "Do you want to join me?" Jen's eyes look watery, like she has been crying or was going to cry again, so I can't really say no. Instead I move towards the seat next to her and take a sip of my beer.
She continues to drink, as do I, and soon in the silence she has finished her wine and I have polished off another two beers. I mumble something about going to bed and as I move to stand she grabs hold of my hand.
"Am I attractive?" she asks, her big brown eye looking up at me as she rolls her shoulders. The movement makes the silky robe she is wearing slide a little bit down the shoulder, giving a glimpse of the sexy lingerie she has on underneath. Through the thin lacy white material I can see her nipples standing erect, begging to be touched.
I draw my eyes up from her chest, feeling my face get warm, "I guess," I say, trying to get out of the conversation as soon as possible. In my pants I feel my cock starting to grow and turn away a little, but she won't let go of my hand.
Instead she stands with me, letting the robe she is wearing slide down her body and onto the floor. The sexy white bra she wears matches her panties, and she lets go of my hand to do a twirl for me. "Be honest," she said, turning back around to face me and running a hand up her stomach towards her small tits. Her body is covered in a light flush from the alcohol she's been drinking, but her eyes are firmly fixed on me as she moves. "Am I attractive?"
My cock is starting to strain in my pants at the sight of her tight and sexy body, and all I can do is nod. My face goes a deeper shade of red as her eyes glance to my crotch, where my cock is pushing against my jeans. Her mouth forms a small o shape as she takes it in, her face going a similar colour to mine.
Jen goes back to the chair, facing me as she starts to slowly move her hands all over her body. They trailed from her shoulders across her tits and down her stomach to her pussy, giving a gentle rub there before going back up her body again. This time as her fingers come down they stop at her chest, her slim fingers giving her nipples a tug and she closes her eyes, letting out a small moan. One hand slides inside her bra, giving her tit a squeeze while the other continues to tug on the nipple.
I notice my breathing is getting heavier and my own hand has drifted to my crotch, unbuttoning my jeans and pulling my dick from my pants as her right hand leaves her nipples and heads for her pussy. As she rubs one finger in a slow and teasing circle I wrap my hand around my cock, moving it slowly up and down my meat in time with her movements.
Her eyes are fixed on my dick as her other hand pulls her panties to one side, showing a neat bush to me as one finger slides into her slick wet cunt. She lets out a little moan and I take a step forward, watching as one slender finger becomes two and she begins to fuck herself hard. I continue to pump my cock in time with her fingers, feeling my climax starting to get closer and closer. Her moaning is getting louder now and the sound of her fingers sliding into that tight pussy fill the room, bringing me closer and closer. Just as I think I'm going to come she reaches out, taking my hand from my cock and bringing it towards her pussy.
Eating out
Frustrated that my own release was so close I rub hard on her clit through her panties, making her gasp, before sinking to my knees before her and throwing her legs over my shoulders. She stutters, telling me that she doesn't like oral sex. I look up at her from between her legs, asking if I can just taste her pussy. Slowly she nods, and as I pull her panties to one side and bring my tongue out to her clit she moans, leaning back and giving me better access to her cunt.
Her pussy smells amazing, and her juices are flowing out and into my mouth as I hungrily suck on her clit. I draw one finger up and into her tight slit, thrusting it in quickly and feeling her buck against my face. I pull my finger out quickly, adding another and slamming them into her. I finger fuck her hard and fast, sucking and rubbing at her clit with my mouth and tongue, and after only a few minutes her moans are louder than before. Her thighs tighten around my head as her pussy clenches on my fingers and a warm gush of fluid passes over them. I continue to suck on her clit until she pushes my head away, and I look at her face to see it is bright red with a smile there.
She stands slowly, sinking to her knees in front of my and kissing my cock through my jeans. It twitches in response to the touch and she quickly unfastens my pants, freeing my dick and immediately wrapping her hand around it. Her slim fingers make my cock look huge, and as her lips wrap around the head I give a moan, putting my fingers in her hair and thrusting into her mouth.
Jen tries to go slowly, working against my thrusting to keep me on the edge for as long as possible. I moan as her tongue runs up the shaft, swirling around the top before she slides it into her mouth, and I find myself beginning her for more. Her brown eyes look up at me as the entire of my dick disappears into her mouth and I hold her head there for a moment, loving the feeling of her throat tightening around my member.
When she pulls away she takes me cock completely out of her mouth, standing up again and taking a few steps away from me. I follow her, watching as she bends over in front of me, leaning on the chair for support. Her panties are soaked with her juices and I teasingly press my cock against her. She moans and I take my wallet from my pocket, slipping out a condom and opening it. My hot and sexy step mum reaches back while I slide the condom on, toying with my balls and making me moan again.
Once the condom is on I don't waste any time, grabbing hold of her ass and slamming my dick into her. She lets out a scream that turns into a moan as I pull back and thrust into her again, my balls slapping against her clit with each thrust. She starts moaning loudly, hands still reaching for my balls, and she gives them a squeeze as she starts pushing herself hard against me. "I'm coming," she says over and over again, her pussy tightening as she says it and the words turning into a long moan. The sound and feel of her coming on my cock has me moaning too, and just a few seconds later I let out a long moan, feeling my orgasm hit and my come spilling into the condom.
Energy spent we both move away from each other. She picks her robe up from the floor, wrapping it back around her body and hurrying out of the room while I clean myself up and head to bed. The next morning we sit opposite each other at the breakfast table, my dad nursing a hangover while I have a hard on thinking about what happened. At first I thought she wanted to forget about it, but as she leans over to give me some more food she rubs her hard nipples against my back. Now I can't wait for my next vacation from university! Latest posts by Lara Mills
(see all)
---