Escorting Guide To Aberdeen
February 13, 2017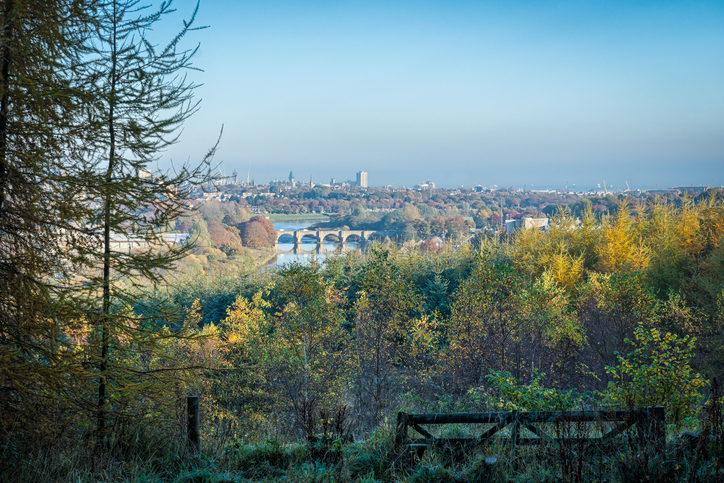 ---
Fed up of going to the same places around England for a date? If you are looking for somewhere different to go on a date, you might decide to go elsewhere and enjoy a date with an escort in Aberdeen. It is the third most populous city within Scotland, and has proven to be a popular destination to visit throughout the years. There are so many incredible things to do in this city, whether you are a keen history buff or you want to explore the culture of the area.
It is known by a number of different names, such as the Granite City, the Silver City with the Golden Sands, and the Grey City. Since the area has been home to a number of different settlements for over 8,000 years, you'll find plenty of historic buildings to visit to discover more, with museums perfect for a quiet date.
Looking for something a little different to do with an Aberdeen escort? Why not use the XEscorts guide below on the best things for you to see and do in the area? You'll find some unique date destinations for you and your chosen courtesan, ideal for budget dates and luxurious evenings away.
The history of the city
If you visit the city in the spring or summer you'll find that the Craigievar Castle is a great spot to visit. You can arrange to go into the castle and enjoy a tour, learning more about this 17th Century castle, but you might prefer to simply admire the stunning surrounding. The grounds are open throughout the year, so if the fee for a ticket is too much you can still explore. You might decide to save your visit for one of the many events that takes place here throughout the year, so check out what is going on here before you visit.
Given the city's incredible maritime history, you might decide to spend a little time learning more about it. The early 20th Century saw a huge boom in the city's fishing industries, and if you want to uncover more about this then the Aberdeen Maritime Museum is perfect for you to visit. It takes you through the entire of the city's maritime history and is free to visit. Perfect for a budget date with that special someone!
There are so many amazing museums in the city for you to visit, but one of the most popular is the Gordon Highlanders Museum. This beautiful museum gives you the chance to learn more about what Sir Winston Churchill described as "the finest regiment in the world". It is actually the only five star military museum in Scotland, so it is well worth spending some time here.
Feeling hungry?
You might decide that you want to spend a little bit of time getting to know a top TV or TS escort in Aberdeen better. If so, there are some excellent places to go on a date. For those of you who are also hungry, it is a great idea to head to a restaurant or cafe and enjoy a nice meal with that special someone.
The Madame Mews Thai Cafe is a popular choice, and is one of the top cafes in the city for you to visit. It has a friendly and charming atmosphere that you cannot help falling in love with, and the delicious food will have you returning again and again in the future. If you'd rather enjoy more traditional Scottish and British dishes, the Moon Fish Cafe might be perfect for you. They have plenty of great seafood dishes for you to choose from, and you'll find that the prices are very reasonable.
Want to find somewhere with a truly romantic setting for a fantastic date? Why not head to Mi Amore? This Italian restaurant has a great menu for you to choose from, and will be ideal for an intimate date with that special someone. You could also visit the Number 1 Bar and Grill and enjoy your meal by the fire for a truly amorous setting.
The most beautiful spots
When people think of spending time with the Aberdeen escorts they might not think of visiting places like beaches and parks. However, if you are on a tight budget then these are the first places you should think of. It'll cost nothing to visit these spots and, on a sunny day, they'll make the best date destinations.
Why not head to Balmedie Beach? In the summer the golden sands will welcome you, and while it is a bit of a drive from the centre of the city it is worth it. If you want to get away from it all or simply enjoy a romantic walk along the beach, this is the place to go.
There is also Linn O'Dee for those of you keen to explore the landscape of the Highlands. Many consider this area to be one of the best places to go to escape the city, and it has many different paths for you to follow if you want to have a more active date. If you'd rather stay in the city, why not head to the Duthie Park Winter Gardens? If you find that the weather in the area is being typically British and that the rain is spoiling your date, this might just be the perfect place to go. The gardens are covered so that, even in the torrential rain, you have somewhere fantastic to go.
A night on the town
When visiting the area you might decide that you want to hit a few of the bars and enjoy a drink with a sexy lady. If so, there are some great places for you to visit. There is a BrewDog in the city, where you can enjoy tasting a few of the beers on offer and trying something new.
However, if you are hoping to go somewhere for a more sophisticated night, the Dusk Bar might be the perfect place to go. It is one of the most popular bars in Aberdeen, and has a huge range of cocktails for you to enjoy. It sits in the heart of the West End of the city, and is a very popular venue. The bartenders also have great mixology knowledge, so why not let them surprise you with a great cocktail?
Not sure that simply enjoying a drink is enough for you? Don't worry, you can head to Sing City. This is a fantastic karaoke bar, so if you aren't afraid of a little public humiliation this might be a great way to unwind after a stressful week at work. It might be even better if you are brave enough to visit with a kinky dominatrix, as they can help you choose the perfect song for your humiliation!
Romantic escapes
Although we'd love to be able to just visit the city and then head back home after a date with a hot Aberdeen escort, this isn't always possible. If you have travelled to the area to try a totally new escorting scene, then you might live too far away to simply travel back.
Thankfully there are a number of amazing hotels, inns, and B&Bs in the area for you to visit. If you are on a tight budget then don't worry. The bed and breakfasts in the area will be perfect for you, and many of them sit close enough to the city that you can easily travel into the city for a date before escaping the hustle and bustle to relax.
If you want to be in the thick of it, there are also a number of excellent hotels for you to choose from. Whether you want a budget hotel so that you can spend more time with one of the hot escorts Aberdeen has to offer, or you simply want to treat yourself to a luxury stay there are some great places to choose from. Take your time looking around and you are sure to discover the perfect spot.
An evening of entertainment
For those of you who want to enjoy a real evening in the city, enjoying the many different entertainment venues, you'll find that there are plenty of great places to visit. If you are happy to splash out on tickets or the best venues, then you will not be disappointed by the selection on offer.
A firm favourite for many is His Majesty's Theatre. Often shortened simply to HMT, this is one of the best theatres in the city. They have a huge range of shows here for you to enjoy, from top dramas to pantomimes during the festive season. Why not treat yourself and your chosen courtesan to some seats in a box? You won't be disappointed.
There is also the Tivoli Theatre for you to visit. The theatre has been recently restored and is well worth a visit, especially if you want a more romantic night at the theatre. Why not check out the Hogmanay shows the theatre puts on? You'll find that it is a great way to learn more about the history of Scotland and it will make for an unforgettable date!
Unusual date destinations
Want to do something a little different with an escort in Aberdeen? Many cities have started opening room escape games for you to try your hand at, and this beautiful city is no different. You will find that you and your team are locked in a room with a countdown. The aim is to escape from the room before the time runs out. You solve clues and race against the clock. It is a lot of fun, especially if you want to do something a little different on a date with a lovely lady. Can you work together to escape in time?
Animal lovers will be more than happy with the great places you can visit in the city. Why not head to the North East Falconry Centre? You really get the chance to get up close and personal with the amazing birds of prey here, and you'll find that it is a great and unusual date destination right in the city. Tickets can be expensive, but it is well worth it.
Hoping to find a different way to let off steam? There are some incredible golf courses here for you to choose from. There are some situated by the sea so you can enjoy the sea air as you play, while others sit further inland and offer you some really challenging holes. The stunning surroundings are ideal if you want to relax, and you could even treat yourself afterwards. Why not arrange to meet with an erotic massage provider to help make a great date unforgettable? If you are struggling with an injury, you could even treat yourself to a sports massage if you find a provider with the right skills to help you in this way.
Great dates with the escorts in Aberdeen
There are so many amazing spots for you to visit in the city if you know where to go, and you'll find that the Aberdeen escorts make the best companions. There are so many beautiful courtesans for you to choose from, and with so many incredible places to go on a date you really are spoiled for choice.
It isn't just the places you can go that will leave you spoiled for choice. It is the escorts you can meet too! There are so many different gorgeous escorts for you to choose from, so you can enjoy a totally different experience on every single date you have. Maybe you want to feel close to an escort, as though you are spending time with a girlfriend or companion? You can enjoy the girlfriend experience with a number of escorts.
Those of you keen to try escorting somewhere else will find that this historic city has everything that you need, from top museums to romantic restaurants and even bars to unwind with a drink. Got your own recommendations you'd like to share? Let us know in the comments below! Latest posts by Lara Mills
(see all)
---