Escorting Guide To Edinburgh
February 20, 2017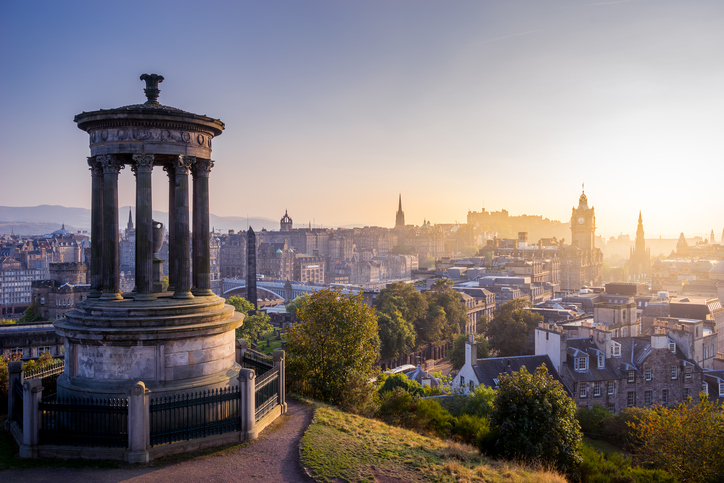 ---
Going on a date with an escort is supposed to be an exciting experience. You get to spend time with a beautiful companion, getting to know them better. However, you might find that the places you visit feel a little too familiar. If you spend time in the same old locations on dates, you might be keen to find somewhere new to visit, with fresh faces to meet. For many people, they find that spending time with the Edinburgh escorts is the perfect change of pace for them.
It is the capital city of Scotland, and so has become a very popular destination to visit. If you want to visit Scotland this might be the perfect place to start. It isn't the busiest city in the country, but it certainly has a great deal of history to draw you in. You can find many national institutions here, but that isn't all that makes people want to visit the city.
It has a lively club scene, with many different festivals and events taking place in the city for tourists to enjoy. Whether you are seeking an evening of entertainment or even a romantic restaurant to visit for a dinner date with that special someone, Edinburgh has everything you could hope for. Find that you aren't sure of where to go on your date? The XEscorts guide tells you the many different things you can do in the area.
Something for the history buffs
The country has a great deal of fascinating history for you to discover, and sometimes you might want to take the time to explore it. You can do this in a number of ways, but a favourite thing to do is to visit a museum. In the city you'll find the National Museum of Scotland. The museum is free to visit, making it the perfect budget date location, and will take you through a number of different areas of history. You can learn about the art of the country, about nature, and even science and technology. Everything you could hope to discover can be found under one roof, which is why it has proven to be such a popular place to visit.
However many find that they would rather take a walking tour of history. They want to discover it for themselves, and so they'll go to places such as Edinburgh Castle. This mighty fortress is an incredible place to spend some time, and gives you some fantastic views of the area. It is also home to a number of different events throughout the year so you can see history come alive in this incredible location.
If you are a fan of royalty, why not take a trip to the Palace of Holyroodhouse? It is the official residence in Scotland for Her Majesty the Queen, and its at the end of the Royal Mile. It is a truly breath-taking building to admire and you can even enjoy a tour during the summer months to uncover more.
Stunning spots in the city
Those keen to take in the entire of the city will want to head to Arthur's Seat? It is one of the four hill forts you can find in the area and dates back around 2,000 years, and while it has a great deal of history you might find that it is best to simply enjoy the view of the city from here.
While the city has many fascinating and beautiful spots for you to visit, you might discover that it is more fascinating for you to go exploring the city. Take a walking tour and see if you can see the beauty of Old Town as you walk through the streets. It is a popular destination to visit, as it features in a number of different themed tours. It is the oldest neighbourhood in the city, and so offers you plenty of incredible places to visit.
Want to see something a little different? Why not head to the Camera Obscura and World of Illusions? Located on Castle Hill, you can enjoy 360 degree panoramic views of the city before taking a trip through the World of Illusions. Can you sort out what is really there from the illusions?
A romantic meal
When it comes to enjoy a romantic dinner date with a top escort in Edinburgh, you might decide that you want to go somewhere truly special. If so, The Table might be perfect for you. You get to be up close and personal with the food as you see it prepared by the talented chefs. However, this is definitely a more luxurious date location and might not suit everybody, so if you are hoping to go somewhere a little cheaper, this may not be the restaurant for you.
Instead, why not try The Walnut? This intimate and friendly cafe has a fantastic menu for you to choose from, with classic Scottish dishes for you to enjoy. Best of all is that the menu is vegetarian friendly, so if you were hoping to enjoy a romantic date without compromise, this might be it!
Of course, you may be hoping to enjoy a more exotic meal in the area. Nok's Kitchen has a range of Asian and Thai dishes for you to choose from, all beautiful presented and delicious! There is also the Kezban Mediterranean Restaurant, which authentic Mediterranean meals that you will absolutely love to share with that special someone! When you are feeling totally stuffed afterwards and need a little help unwinding, you might find that a clothed massage is just what you needed.
After dinner drinks
After going for a meal you might decide to treat yourself to a drink or two in the best locations. If so, join in on the Edinburgh Pub Crawl. The expert guides will take you to the best places in the city serving cheap beer and delicious cocktails. However, this intensive evening might not be for everyone, and you might want to go somewhere else.
The Stand Comedy Club might be the perfect alternative for you. Not only can you enjoy some great drinks here, but you'll also find that the entertainment here is just what the doctor ordered! It is a fantastic way to unwind after a meal, especially if you have a beautiful courtesan for company. The bar is open seven nights a week too, so whether you pop in at the weekend for a laugh or you go during the week to unwind after work, this is the best place for you to visit.
Don't feel like this is the type of experience you want? Perhaps you want to sample a few drinks? There are plenty of different spots in the city offering you tours of distilleries. Since Scotch is the superior drink for many in Edinburgh, why not take part in the Scotch Whisky Experience? You get the chance to join in the process and then sample the goods, making for a truly unique experience. Found that you prefer cocktails? The Edinburgh Gin Distillery might be a good alternative. There are different tours for you to choose from too, so a visit here will suit all budgets.
Edinburgh's best events
Perhaps one of the best things about the city is the sheer number of events for you to get involved in. The city has become known as "The Festival City" thanks to the different things to do here. Perhaps one of the biggest is the Fringe. This is the world's largest arts festival, which runs for almost an entire month and cover nearly 300 different venues in the city. You get to enjoy a real mix of events, as absolutely anyone can take part, making for a truly unique experience.
Another memorable experience you will want to take part in is the Royal Edinburgh Military Tattoo. Here you'll find the British Armed Forces, Commonwealth, and international military bands taking part in a number of military tattoo performances. It is bigger and better every year and you will find that it makes for a truly unforgettable date!
Found yourself in the city during the biggest event of the year? You'll want to get involved. Being in Edinburgh for Hogmanay is a fantastic experience. It is a huge event with some incredible fireworks displays and the cannon at the castle firing on the stroke of midnight to welcome in the New Year. Given that the celebrations can last for four days, it is a good idea to get a hotel nearby.
An evening escape
With a city as big and thriving as this one, you'll find that there are plenty of great places to choose from when looking for somewhere to stay. No matter what your budget is, you'll find the perfect place to go for a romantic evening in.
You could treat yourself to a luxury night in a five star hotel with a spa bath for you to relax in. It will make for the ideal way to let go of stress when you've had a long week at work. You could also head to a B&B if you are on a tight budget, as you'll find that they offer a great service without breaking the bank!
But why might you choose to head to a hotel? Well, you can find private and discreet rooms, which might be perfect for your date with a local dominatrix. You can give yourself over to them, learning what it takes to become their sub, and the privacy of the rooms will mean that you feel totally at ease in their company.
Arts and entertainment
Want to enjoy an evening of entertainment? There are some truly terrific spots in the city for you to visit. Why not head to the Edinburgh Playhouse? They have some amazing shows for you to enjoy, with the best musicals at a great price. You might even decide to treat yourself to the director's box for a fantastic view!
There is also the Festival Theatre, which looks like a modern and sleek theatre from the outside while still retaining that beautiful and classic look on the inside. They have a huge host of contemporary shows for you to enjoy, and you'll find that the selection is really something.
However, sitting down for an evening at the theatre isn't for everyone. You might decide that you would rather experience the entertainment in a totally new way. If so, why not head to the Edinburgh Dungeon? The dungeons will take you through the dark history of the country, and you'll have actors with you the entire way to bring the story to life. It will make for one hell of an experience, and will be something you don't forget for a long time to come!
A date with a difference
Going out to the theatre, enjoying some drinks, and sitting down for a romantic meal might be perfect for some people on a date. However, this isn't for everyone. In fact, sports fans might be wondering where they can go for a date. The BT Murrayfield Stadium is one of the best places for you to go, and is regarded as one of the best sporting stadia in the world. It is the largest sports venue in Scotland, with many events taking places here from the RBS Six Nations Championship to concerts. This location really does have everything.
Animal lovers will also be pleased to find that the zoo in the city is well worth a visit. With over 1,000 rare and endangered animals here for you to admire it is a great spot in the city for you to spend some time, especially on a rare sunny date in Scotland!
Room Escape games are incredibly popular at the moment, and there are a number of different places for you to visit in the city. Can You Escape is one of the most popular, with challenges to suit groups of two all the way up to ten players. It is a great way to test your skills and your communication with your date, making it an excellent choice for somewhere to go with the escorts in Edinburgh.
The best Edinburgh escort dates
We have told you about the best places that you can go on a date with an Edinburgh escort, but how do you find the top escorts in the area? You can simply take the time to check out the Escort Scotland reviews. These reviews come from clients just like you who are eager to share their experiences and help you find your dream date.
In just a few clicks you can see which escorts have received the best reviews and which might not be suited to your desires. You can even start submitting your own once you have enjoyed a date with them, and you'll find that leaving them feedback is a brilliant way to say thank you.
Maybe you have a few date suggestions of your own from your time in the city? You can share them by leaving a comment in the box below. Tell us all about the best places to go with the escorts in Edinburgh and you can help other clients make up their minds. Latest posts by Lara Mills
(see all)
---