The Essential Beginners' BDSM Guide
November 14, 2016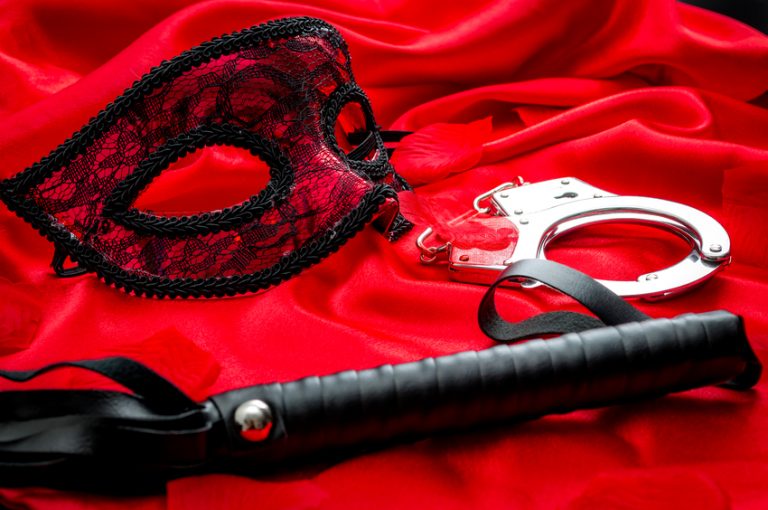 ---
We might not like the series, but Fifty Shades of Grey has brought the world of BDSM to the front of people's kinky minds. They want to explore this side of sex and discover some thing new. You get the chance to really let yourself go wild with BDSM, as your domme will take control and reign you in when needed.
However, a lot of people feel a little intimidated by the idea of actually crossing that line between vanilla and kink. They might not be entirely sure where to start, or they might have a few questions they need answering. Whatever the reason, it can stop you from just trying it.
Which is why here on XEscorts we have this beginners' BDSM guide for you, telling you all of the essentials and giving you some great tips to try out. Got further questions? You can use the comment box below and join in the discussion.
Figure out what you want
For a long time, BDSM is the kind of thing that people have been have been keeping behind closed doors. What goes on between consenting adults behind closed doors is no-one's business, right? The problem with this is that it is then tough for you to figure out exactly what you want.
If you are interested in exploring this kinky world you'll want to spend some time figuring out your kinks. It isn't all whips and chains, so do your research.
A good way to research is to take a look online. Porn is a great place to start, especially with channels like The Upper Floor ready to show you how slave training works.
You can watch these videos and see what turns you on the most. You won't find every kinky porn video exciting, but you will start to get an idea of what you want. This can really help you when you are starting to enjoy BDSM.
Don't be afraid to talk
You've figured out what turns you on the most. This is the first step for beginners' BDSM. Knowing what you want is half of the battle. The other half? Effectively communicating with your domme.
While your chosen domme might sometimes seem as though they have the ability to read your mind, they can't. This is why you need to talk to them.
You shouldn't feel embarrassed about talking to your domme. They have a huge amount of knowledge, which is incredibly helpful for those keep to try BDSM for the first time. You might have questions about how something works, or you might simply be curious about kinky things you might like.
Talk to your domme. They will be able to answer your questions and put your mind at ease. You will also be able to set a safe word when talking to them, so that, if things get too much, you can stop. A safe word is a great thing to have in place just in case things get too intense.
Start small
You might have seen some hot videos of a domme pegging her slave as a reward for doing what she wanted. Yes, it is hot. Yes, it is kinky and a big interest to many people. No, you shouldn't just go straight for it.
Know your limits and start small. If you are reading this, the chances are that you haven't tried anything BDSM before. One of the important things you need to remember for beginners' BDSM is that you should take small steps.
If you rush in too quickly, there are a few different things that can happen. Your body might not be ready for it, so it will hurt way more than it is supposed to and in totally the wrong way. You might even find yourself overwhelmed and never wanting to try it again.
First timers need to tell their chosen dominatrix that it is their first time. It isn't anything to be embarrassed about. In fact, they'll help to ease you into BDSM. You'll find it much more rewarding and fun if you give yourself the chance to build up to the kinky stuff you really want to try.
Remember: it isn't all whips and chains
When people think of BDSM they tend to think of whips and chains. This can be pretty intimidating, but what those interested in beginners' BDSM need to remember is that it isn't all whips and chains. In fact, often it is more a mental domination than physical.
The kinkiest thing for a lot of people trying BDSM for the first time is that their domme tells them what they can and cannot do. They will tell you how to act and have punishments in place. If you ask for it, those punishments can as severe as you want.
For a lot of people, BDSM isn't about whips and chains. It is about giving over your control to someone else. Sure, whips, chains, and bondage can be a part of it. But that is all up to you.
If you find a domme you trust and can talk to, you've done the hard work. They'll be able to guide you through it. Hopefully, this beginners' BDSM guide has helped to put your mind at ease about exploring your kinks. Got some more questions you are desperate to ask? Leave a comment in the box below. Latest posts by Lara Mills
(see all)
---