Expensive Sex Toys: Are They Just For Show?
April 12, 2017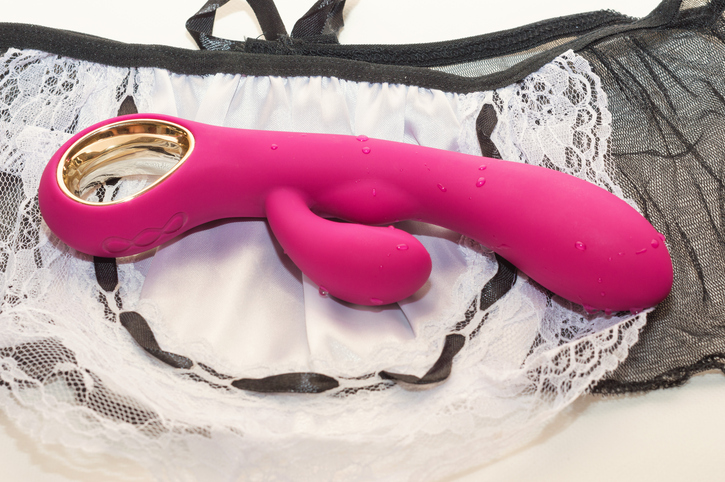 ---
There are some moments when we are happy to spend a lot of money on things in the bedroom. We might fork out on sexy lingerie because we love the way that it looks, or perhaps we'll treat ourselves to a kinky weekend away so that we can relax and have lots of hot sex. When it comes to sex toys though we tend to draw a line.
For those of us who own and buy sex toys, we know how much we might be willing to spend on one. We have our limits, and we feel that the more expensive sex toys aren't so much for our pleasure. Instead, we feel that they are just for show instead.
18-karat-gold pleasure
Lately there seems to have been a rise in the number of gold items you can buy for the bedroom. You might be happy to spend money on jewellery for your partner if it is gold… but sex toys are another matter entirely.
In the past we have seen so many different things, such as solid gold handcuffs for you to chain your partner up… because clearly, standard handcuffs aren't good enough. You want to see that shimmer of gold on their wrists, right?
Handcuffs aren't the only gold objects you can buy. You can also spend your money on what is described as a "gentlemen's pleasure object". Basically, it's a prostate massager. But this isn't any old prostate massager. This is an 18-karat gold-plated prostate massager.
Not tempted enough by this or the fact that it will cost just under a grand (in dollars)? It actually comes with matching cufflinks… you know, for those times when you need to fasten the sleeves of your shirt and you also really want to declare your love of your favourite sex toy brand as you do it.
Diamonds are a girl's best friend
They say that diamonds are a girl's best friend… but we don't think that they were thinking of a diamond-encrusted vibrator when they came up with that phrase. This is one of the most expensive toys in the sex toy industry, and we aren't sure why it has become a thing.
The diamonds add literally nothing to her pleasure. But that hasn't stopped people from buying it. It'll set you back around $3,250, which is a hell of a lot of money for a vibrator.
If the reason the sex toy is expensive also enhances the pleasure your partner receives then by all means, spend your money on it. However, if it is simply a unique way to give her diamonds, we suspect that there are other things you could do with the money. Why not rent out a cottage somewhere and spend a weekend doing whatever you'd like inside?
Kinky crystals
Expensive sex toys aren't all gold-plated prostate massagers and diamond-encrusted vibrators. You can also get a number of kinky sex toys to try the next time you dip into the world of BDSM. So if you aren't satisfied with your partner using their hand to spank you, you can take things a step further with a crystal-handled whip.
The $290 whip has been described as "the ultimate in feminine domination", but again, we can't see how this would enhance the pleasure. Sure, it might make the submissive feel excited that such an elaborate looking whip is being used on them, but that's it.
However, a lot of BDSM is about the control and how you feel. Pain and pleasure are a part of it, but for many the biggest part of it is the mental domination. So maybe this is one of the expensive sex toys that is for show… but has one hell of an impact!
Strawberry anal fun
Some people love ass play and are more than happy to slip a finger into their ass to see how it feels. They might even buy a butt plug to test out and see how it does.
However, they might also be tempted to get the "fornicouture fragaria anal stimulator"… which would set you back £520. That's a lot of money for an anal sex toy!
Not to worry though. It looks like a strawberry. This apparently means that "each decorative seed can be felt internally", and it enhances your pleasure. It is certainly a different toy to buy and would make a hell of a gift… but is it worth it?
Expensive sex toys
What is your limit when it comes to buying sex toys? What is the most you have spent on one? Do you think the more expensive sex toys we have listed above are actually worth it?
We want to hear from you! Let us know what you think by leaving a comment in the box below and joining in the discussion. Would you buy a solid-gold dildo for show or for the pleasure it would bring you? Latest posts by Lara Mills
(see all)
---