Fun Sex Toys You Should Try On Your Balls!
June 4, 2018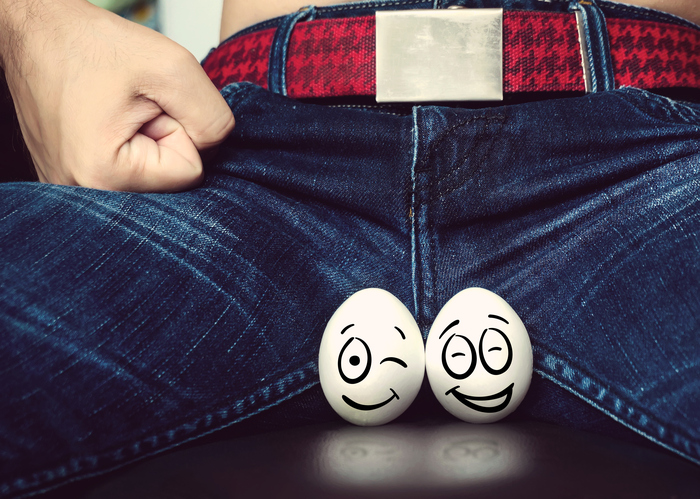 ---
Your balls don't get the attention they deserve. Whether it is during sex or when you are on your own, they can be neglected. You might not know them as well as you should. You may even find that you don't know the right way to play with them to increase your pleasure.
What often makes it worse is that your hands might not be enough. This is why you should consider a sex toy specifically for your nuts. Here are some of the favourites people like to use.
Vibrating cock and ball ring
One of the simplest toys you'll be able to find is a cock and ball ring. If you have ever used a cock ring then you'll know how it is used. If not, they are very easy to get to grips with.
They'll be stretched around your cock and balls, sitting either side of your scrotum. This will help to give you a stronger erection, as it helps to restrict the blood flowing from your cock. This means you can last longer.
The best ones often come with a vibrating bullet attachment. When positioned correctly, it'll stimulate your nuts in an entirely new way and feel amazing! It also means you don't have to play with them to feel good, as the ring will do the job for you.
Ball stretcher
Another version of the simple cock and ball ring above is the ball stretcher. As you can imagine from the name, it works by stretching your gonads away from the shaft and from your body.
When you orgasm, your balls will contract into your body a little. If you want to make your climax more intense, a ball stretcher will do that. They prevent the contracting of your nuts into your body.
What this does is make your orgasm bigger and better, and it can also help to enhance your performance in bed. It can be a little strange to get used to at first, but you'll notice the difference in your orgasms immediately.
Ball strap with lead
For some people, the idea of getting a little kinkier with their nuts is hugely appealing. The problem is knowing where to start. Leather is something we associate with the world of BDSM, which is why straps and leads are a good toy to try.
The leather strap works in a similar way to the ball stretcher. It'll wrap around your bollocks and hold them securely. Best of all, they are adjustable to suit all sizes.
Some also come with a detachable lead. It simply clips onto the strap so that your domme can take hold of it and lead you, quite literally, by the balls. It is going to be a hell of a lot of fun for you and your partner!
Ball bag
A ball bag is the ultimate toy for ball stimulation. Like a cock ring, it'll slip easily over you shaft to help make your erection stronger and more intense. It also goes around your balls, and will gently constrict your package.
The best thing about those like the one below is that they come with optional e-stim. You can plug in your favourite e-stim toy to get a shock as you play with yourself.
This isn't going to be for everyone, but for those seeking an entirely new way to stimulate their nuts, this might just be perfect for you. It'll work brilliantly in BDSM situations where you are looking to be punished, and a shock in the right place will feel amazing.
The best toys for your balls
You'll probably have noticed that your balls don't get the attention that they deserve. For some reason, the scrotum is one of the most neglected parts of the body when it comes to sex and even masturbation. Sure, you might give them a quick squeeze, but how often do you focus entirely on your nuts?
Not often enough I'll wager, which is why getting toys specifically for your testicles is such a good idea. You can try something new and see just how good you can make your bollocks feel.
Do you enjoy ball play during sex, or do you prefer to focus entirely on your shaft? Let us know what you think in the comments below. You can even share your recommendation for the best toys! Latest posts by Lara Mills
(see all)
---