Geeky Sex Tricks For The Nerd In Your Life!
July 29, 2016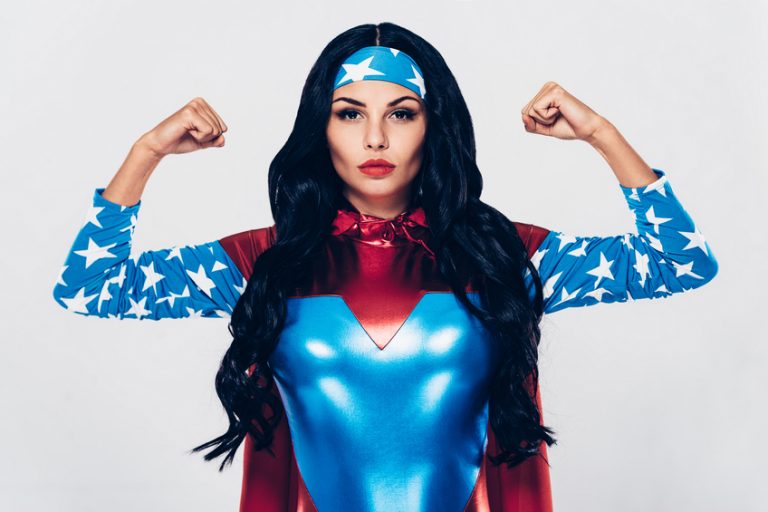 ---
Being nerdy is a huge deal at the moment. Not so long ago, geeks would have been laughed at for getting excited about the latest superhero movie to hit the big screen, or for spending their hard-earned money on video games that they could play for hours and hours on end. Okay, so there might be some out there who still feel that being a geek is bad, but it has never been a better time to be a nerd. There are so many ways for us to celebrate our geekiness, and having geeky sex is just one of the things that we can do.
If you have a nerd in your life that you want to satisfy, or if you have a little bit of geek in you that you want to celebrate in a fun way, we have a few geeky sex tricks for you to enjoy. See how you can nerd up your sex life and enjoy some geeky sex.
Geeky sex toys
Have you ever looked at your vibrator and thought "this is not geeky enough. I want something sexier"? Me neither, but it seems that there are people out there demanding that they get hotter sex toys that are themed especially for geeks. After all, if you can buy twerking sex toys then why not geeky sex toys?
The popular website GeekySexToys.com is here to fulfil your sexy nerd fantasies. On the website you will discover a huge range of sex toys that you never even realised you needed. If you want a Pikachu butt plug, then the Pokémoan series is perfect for you. Game of Thrones fans can enjoy sliding Jon's Dildo Sword inside of them, or they can instead buy a Dragon Egg to hide their naughty bullet vibrators from the world.
You can also buy lightsaber dildos if that is the kind of thing that interests you, but many want a toy that lights up. Thankfully the website Homemade Sex Toys has detailed instructions on how to make your own laser sword dildos so that you can feel the power of the darkside as you reach orgasm, like the woman in the video above. Darth Vader breathing optional.
Kinky role play
The beauty of being a geek is that you will have plenty of things that get you excited. TV shows, films, games… you name it, and we nerds will have a strong opinion on it, and it is usually positive.
However, one of the best things about the world of geekery is that the costumes are incredibly kinky. Whether you are a comic book geek or you have a few game character you fantasise about, you can experience geeky sex with a little bit of themed roleplay.
Simply sit down and talk to your partner about your fantasy. Do you want to be Batman apprehending Catwoman? Perhaps you'd rather have Jessica Rabbit seducing and teasing you? You can easily enjoy these fantasies with a little bit of help from your partner.
Best of all, you can make really realistic costumes for cheap, or even simply buy them from a store. Searching online for guides to make a Bat-costume gives you millions of results, and you are sure to find something perfect for you and your partner.
Nerdy porn parodies
There are so many different superhero films and TV shows at the moment. Streaming services like Netflix are working hard on their own, while Marvel and DC are battling it out on the big screen for dominance. This, of course, gives us nerds plenty of entertainment to enjoy.
However, watching them gives us some naughty ideas. We see the sexy actors looking so good that we cannot help being tempted by the thoughts of raunchy sex scenes to enjoy. People went mad for Jason Momoa in the Justice League movie trailer, looking sexy as hell as Aquaman, and plenty cannot wait to see Margot Robbie strutting her stuff as Harley Quinn in the Suicide Squad.
Well, it was only a matter of time before someone decided to make an XXX parody of these films. The trailer above is for the Suicide Squad parody, which will see Harley Quinn getting it on with a number of other characters.
However, it isn't just superhero parodies that you can watch. There are also porn parodies for Game of Thrones, Orange is the New Black, and even The Vampire Diaries. Plenty of geeky sex videos for us to watch and enjoy!
Why nerds are better lovers
Believe it or not, being nerdy is actually a huge advantage for lovers. It actually makes you better in bed for a number of different reasons, and nerds aren't all skinny people wearing glasses. Actor Vin Diesel is a nerd. Yes, really. In fact, he has been playing the popular tabletop roleplay Dungeons and Dragons for over twenty years. So nerds don't all wear glasses and have spots.
Another big positive is that geeks are totally down to roleplay with you. It is the kind of things that we fantasise about, and if your partner enjoys a little bit of cosplay, the chances are that they will always be happy to try roleplay in the bedroom.
Some geeks like to sit back, watch, and learn. This is an especially useful thing in the bedroom, as they will take their time to understand your body. They will learn what turns you on, experimenting to see what makes you tick, and their only focus will be your pleasure. Definitely a huge win!
If you are dating a gamer geek, then you will find that they are very dexterous. Their quick fingers and skill can really help to hit the right spots for you.
Geek up your sex life
There is nothing wrong with being geeky… especially when you can turn it to your advantage. Given the amount of nerdy things out there for you to love, it might be a great idea to enjoy a little geeky sex.
The worst thing that happens? You don't enjoy it. The best? You have a great fucking time and find something new that you love… whether you sit down together to watch some porn parodies or you enjoy sliding a Green Lantern cock ring around your dick to make you last longer during sex.
I will admit that I am a bit of a geek… and some of the superhero costumes out there might just be enough to tempt me into trying a little bit of geeky roleplay in the bedroom… but is it too much? Is the bedroom one place that we shouldn't show our geek pride?
We want to hear from you. Let us know what you think by leaving a comment in the box below. Are you a nerd? Would you buy any of the naughty and geeky sex toys above? What is the best porn parody you have seen? Join in the discussion and tell us what you think. Latest posts by Lara Mills
(see all)
---