The Sex Toy That Twerks
July 13, 2015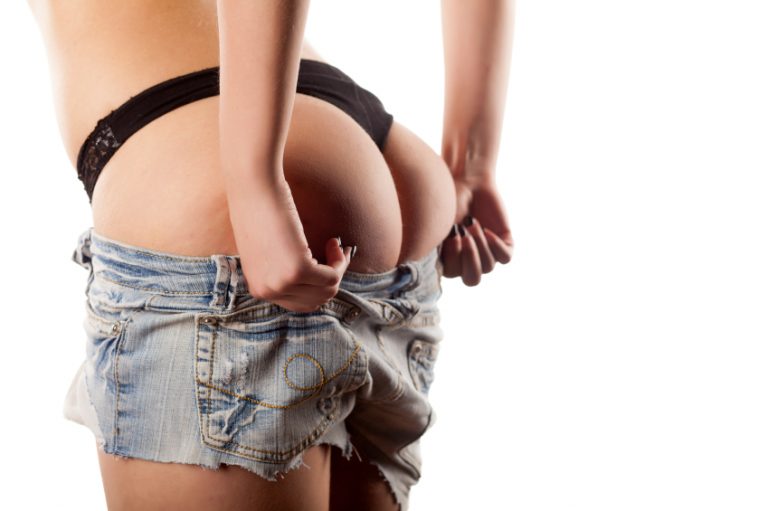 ---
The world of sex toys is a fast paced world, where one month a vibrating silicone foot is the perfect sex toy, only to become outdated the next month by the latest innovation.
Consider this time last year, when we told you all about the vibrator with a camera so that you can see exactly what is going on when you're coming. For weeks it was all anyone could talk about, and then the noise died down.
Now it seems that Pornhub have come up with the latest toy to take the market by storm, and it is definitely one for those who love nothing more than watching a hot and sexy ass twerking in front of them.
Pornhub innovations
Pornhub have become known for the many exciting ideas that they have to make watch porn and having a wank better. They don't want you to just masturbate because you are feeling horny. They want to give you a purpose and make it an exciting experience.
Last year we learned that Pornhub were doing their bit to help the environment, by promising that for every 100 'big dick' videos watched on their website, they would plan a tree. They called it "giving America wood" and while it might not sound like much, it was hugely successful. As of writing this article, a total of 15,473 trees have been planted. That's a lot of cock to watch.
Back in March Pornhub decided to carry on working to help the environment and created the wankband, a wearing wristband that you can use to charge your electronic devices, such as your phone or laptop, and save on your electric bill. Of course, as it was Pornhub the way to get the band working was to jerk off. How does it work? The band "creates power when moved in an up and down motion" so the more you masturbate, the more charging power you have!
Not content with just saving the environment, Pornhub always wanted to make sure that men were keeping an eye on things down there, instead of just pumping one out and being done with it. As a result, they asked porn actress Charlotte Stokely to do a special video to help them out. The video, titled 'Charlotte Stokely Teaches You To Last Longer", told you how to check yourself for suspicious lumps and bumps.
A new toy!
Now Pornhub are breaking away from those things and have decided to make their own sex toy. After months of planning, research, and testing, it seems they might have come up with a really unique toy that is looking to take the market by storm, and it's called TwerkingButt.
If you haven't guessed from the name, TwerkingButt is a toy designed to look like a sexy woman's ass, and can be used in a variety of ways. It has a massage and vibrate function for those wanting to rub against it, and it has a Fleshlight-style function so you can fuck that ass.
Of course, with a name like TwerkingButt you will know the main reason people want to buy it. It is an ass that actually twerks for you, and you can listen to your favourite music while watching it go.
If that isn't enough for you, you can actually get a 3D virtual reality headset to go with it, so you can watch a sexy woman twerking in front of you while you fondle that pert ass as it bounces around in your hands. Yes, really.
Their safe for YouTube (but not safe for work) video about the TwerkingButt can be found below, and if you are interested in seeing the video of how to use it, you can find it on the TwerkingButt website (definitely not safe for work. Don't say we didn't warn you).
Many uses…
The video above is a pretty strange one to watch, but it shows you the many uses for it. If you want to enjoy some male bonding with a friend, you can both slap it when you play a video game. If you find yourselves trapped in the wilderness with no hope in sight, you can fuck it happily for hours.
Of course, while the above video is pretty jokey about the whole thing, it seems that this is an entirely serious toy for you to buy. On the website, they say that "it twerks like a pro, with effects only limited by your imagination", and since it is compatible with both iOS and Android devices, you can control it from pretty much anywhere.
So, what do you get when you buy the TwerkingButt? In the Classic version, you'll enjoy the genuine cyberskin, app control, massage, vibration, warmer, pattern adjust, and 3D VR headset all for $499 ($699 after launch event), while the deluxe version also features the twerking function for $799/6789kr ($999 after launch).
Yes, that sounds like a hell of a lot of money for a sex toy! However, Pornhub consider this toy to be a "new benchmark in sexual stimulation", and given how much men love to watch women twerk, we imagine it will be a success even with that huge price tag!
Is spending between $500 and $1000 far too much for a sex toy? Personally, I think it is. I wouldn't dream of spending that much on a sex toy. Then again, this is a unique product and we haven't seen anything like it on the market, so maybe it will be worth the money.
What do you think? Would you spend that amount of money on a sex toy, or would you save your money for something else? You can let us know by leaving a comment in the box below. Will you be buying a TwerkingButt, or will you stick with your hand and your imagination? Latest posts by Lara Mills
(see all)
---