Get Ready For Your Ultimate Sex Marathon!
April 27, 2017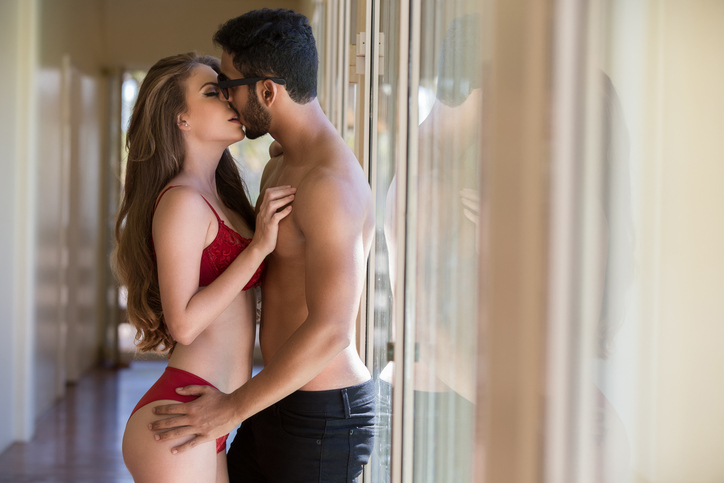 ---
You may have been one of the many runners taking to the streets last weekend to take part in London Marathon. After pounding the pavement for 26.2 miles, you'll probably want to do nothing for a few days while you recover. Relaxing and unwinding are the order of the day… but when you are feeling up to it you might be tempted to try a whole other kind of marathon… a sex marathon.
Best of all, there is a bank holiday coming up. It's perfectly timed and gives you and your partner three whole days to stay in bed and bonk. That's plenty of time to try out new positions, new toys, and new sex acts. So what do you need to get ready for a sex marathon?
Be prepared
If you plan to spend your entire weekend in bed having sex, you are going to need to be prepared. This means you must have the essentials to hand, because the last thing you want to do is be getting to that crucial moment and realise that you left something in the other room.
Condoms and lube are a must. With the amount of sex you'll be having, lube just makes things easier, and since safe sex is so important, a good supply of condoms will really help. Wipes and towels are also great to have to hand. They can help to clean up any mess you make during your sex session without needing to leave the bed!
Food and drink should also be in the bedroom with you. When we say food we don't mean an elaborate three course meal. We mean snacks. Brownie points for you if you can then use these snacks during your sex session. But bottles of water are always a good idea. You'll get really thirsty with all of the sex on the agenda!
Plan to use toys or other exciting things in bed? Make sure they are there. As we've said before, the last thing you want is to reach for the vibrating bullet you left in the other room earlier while you were adding batteries to it!
Try something new
Spending all of this time in the bedroom is going to be boring if you stick to the same things. Most of us fall into a routine when it comes to sex, and so you'll do the same foreplay followed by the same sex positions.

You need to switch it up during your sex marathon or you are going to find that you are really bored. You should make a list of different positions you want to try and discuss your fantasies with your partner. This will be the perfect time to try them out!
Looking for some inspiration? Watch some porn videos. You could actually do this while enjoying your sex marathon. It's a great form of foreplay and a fantastic way to get some fresh ideas without having to think too much about them. You can simply put on a video you like and see what your partner thinks!
Take breaks
It would be fantastic if you could last the entire weekend without needing to take a break, but you will. You'll need to visit the bathroom, eat, get some fresh air. This might feel wrong when you are in the middle of your sex marathon.
However, it is okay to take breaks. In fact, taking breaks is going to be great for you! You don't even have to take those breaks together, as you can hop in the shower while they go to the shop to get some milk for a coffee.
If you try to spend all of that time in bed without leaving, you're going to be left unsatisfied. You'll need to take showers to keep clean, and you'll need food for energy. So make sure you take breaks when you need them or it could sour the entire experience.
The ultimate sex marathon
The key to having the ultimate marathon of sex is to know what you are getting yourself in for. By properly preparing for your session and having different things to try out in the bedroom, you'll keep things exciting and fun!
Have you ever enjoyed a marathon in the bedroom? How did it go? Let us know by leaving a comment in the box below and sharing your top tips to keeping things fresh and exciting in the bedroom! Latest posts by Lara Mills
(see all)
---