GFE Vs. PSE: What To Expect
April 21, 2017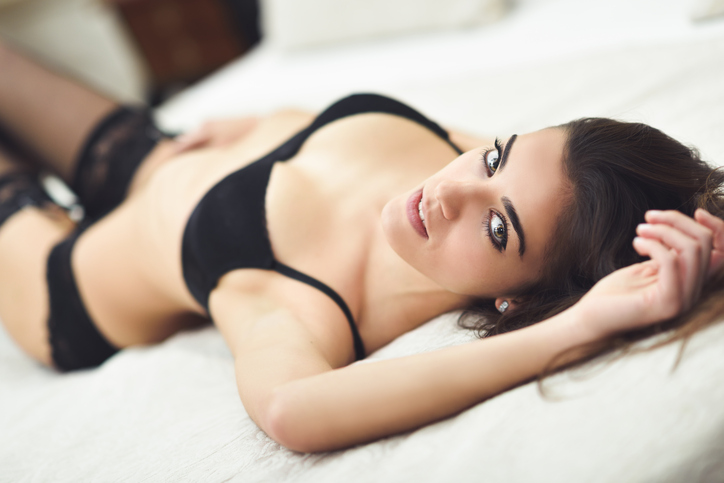 ---
You might decide to meet up with a sexy lady and enjoy a special time together. If you do you might want to enjoy a certain type of meeting. When it comes to the different things people ask for in bed, they tend to ask for either GFE or PSE.
But what is the difference between these two? What should you expect when it comes to the ultimate PSE or the best GFE?
GFE: the girlfriend experience
If you are hoping to have a lovely and intimate time with that special someone, you'll want to go for the GFE. But what does it mean?
The girlfriend experience is basically where you meet up with that sexy person and are treated as though you are in a relationship with them. This means that there will be lots of conversations and you might even develop your own inside jokes with them!
The whole thing feels very natural. You'll be totally at ease with them and really enjoy their company. You'll get to cuddle a lot with them, and you could even treat them to a slow and sensual massage to help get them in the mood. There will be plenty of kissing as well, so make sure you've really rinsed your mouth out to properly appreciate it.
It feels great for you, and some like to combine this with dinner dates to enjoy the full experience. You'll head to dinner together, talk, and get to know each other. Then when the meal is done you'll go somewhere a little more private to spend even more time together! GFE to many equals romance, so really go for it!
PSE: the pornstar experience
On the other side of the coin we have PSE. This is better known as the pornstar experience, and is very different to the things you can expect during GFE.
Your companion will make you feel as though you aren't on a date with just anyone. They'll make it seem as though you are lucky enough to be dating a pornstar. This means that there is a lot of dirty talk involved in your conversation, which is going to be a huge turn on for you. But this isn't all.
You might get to enjoy a Russian (tit wank) as well as OWO (oral without condom). It will be just like starring in your own porno… except your partner will completely take the lead. You get to sit back and enjoy the show.
It could get loud with lots of moans, and you might even get the chance to try some taboo things like anal or rimming. You can even finish your date off by cumming on their body and giving them a pearl necklace for an experience you will never forget!
Which is better?
Which is better depends on you and what it is you are hoping for. If you want to feel as though you could be fucking in front of a camera, asking for the ultimate pornstar experience is going to be perfect for you. If you'd rather kiss and cuddle then the girlfriend experience is going to be right up your alley.
We all have our preferences though, so which do you like best? Are you a fan of the girlfriend experience or do you prefer the pornstar experience?
Personally, I prefer GFE to PSE. It just feels more intimate and I'm more at ease. With PSE, I tend to feel like I have to perform as well as they do! Let us know what you think by voting in the poll or joining the discussion in the comments! Latest posts by Lara Mills
(see all)
---