Going Down? Airline Posts About Blowjobs!
February 11, 2015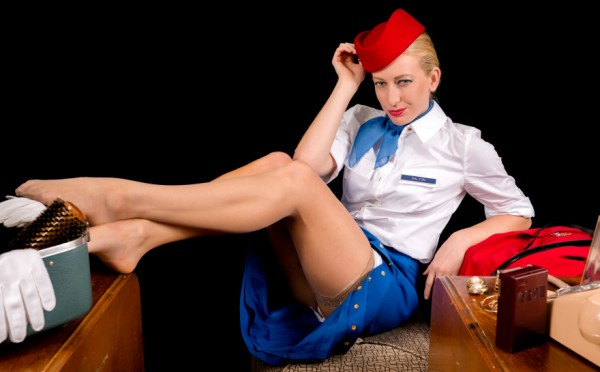 ---
Social media is an interesting place to be at the moment. On things like Twitter you are constantly assaulted with images or witty comments by others. On Facebook, you see link after link to the latest quiz or "top ten facts" page that you just have to click on.
One American Airline has found itself under fire after one particular post caused raised eyebrows. The post itself was about blowjobs. Going down?
Things you shouldn't share
It seems common sense, really, that if you have an official social media page for your business, you have people running and maintaining it. Anything that needs removing or editing should be done as quickly as possible to avoid damaging your business.
So when a post with a link to an article, titled "10 reasons why girls don't give blowjobs" appeared on the Delta Facebook page, it was live for an hour before someone went "maybe we should remove this from the page".
I'm not sure the people who are looking for cheap flights will go to Delta to find out why their girlfriend won't suck cock. There is the rest of the internet for that!
The post also included a picture of some marine worms known as gaebul. This South Korean delicacy has a few other names because of its appearance, such as "fat innkeeper worm" or, as you might have guessed, "penis fish".
Hacked!
However, after the post was removed an apology appeared on the company's Twitter, stating that "The @Delta Facebook page was compromised. We sincerely apologize for the unauthorized, objectionable content that was posted."
Whether or not it was actually hacked is unclear. To be honest, I think it might just have been an employee looking for funny articles to read while bored at work and they shared it, thinking they were on their personal Facebook page.
Either way, this isn't the first time it has happened. Just last month, Crayola had a similar article posted, which was again blamed on hackers.
Last year, another American airline shared an image of a woman putting a toy airplane in her pussy. This was another "accidental" posting, when the social media manager for the page went to 'flag' the media. Sure… we believe you.
Talking about blowjobs
The internet is a wonderful place to be.
Not only can you follow your favourite companies on social media to enter competitions or to find out about exclusive deals, but now you can read why they think your girlfriend won't blow!
If you really want to know about why girls don't like sucking dick, you won't find it from a link on an airline's Facebook page. You might not even find it from the internet as some women love doing it!
Do you think this was entirely the fault of a hacker somewhere, or is it just easier to blame hackers than admit an employee has messed up?
Let us know what you think by leaving a comment in the box below. Latest posts by Lara Mills
(see all)
---