The Halloween Porn We're Searching For!
October 31, 2017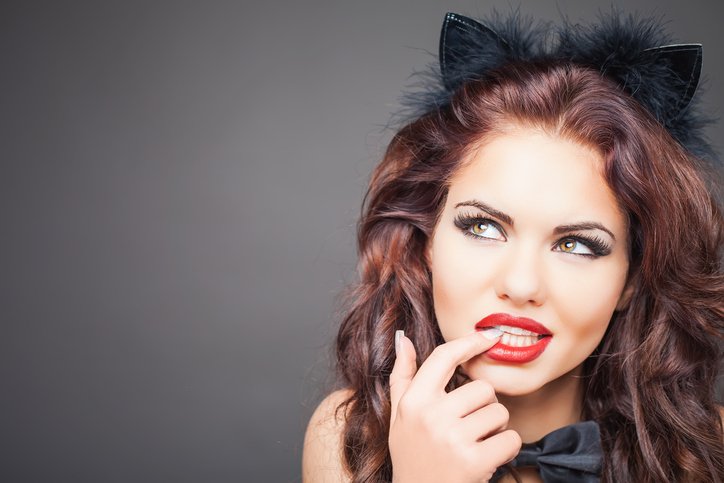 ---
It's Halloween! While a lot of people hate the season, others are glad for the chance to get their spook on. Whether you want to spend the night watching your favourite horror films or do something a little different, we are sure that Halloween will be on your mind.
In the run up to Halloween, some people have found themselves turning to porn. They want to look for something spooky and sexy to celebrate their evening, and what better way to do that than by searching for Halloween porn? Curious about the things people have been searching for? Read on.
Growing searches
There are some things we will search for more around Halloween than at any other time. For example, searching for "Halloween sex" at Christmas just doesn't make sense. It is when the season is approaching that we decide to start looking for these types of things.
Pornhub decided to create a Halloween insights to show us just what we are searching for in the run up to Halloween.
One of the most popular searches seemed to be "Halloween sex", which covers a huge host of videos. It could simply be costumed role play, or it could be a porn video with a scary twist at the end.
"Trick or treat" is another popular search, and we can see why! Imagine if a sexy woman in costume turned up at your door and asked you "trick or treat?". You'd be tempted to say "treat", right?
"Halloween" appears in a number of the other most popular searches, as does "costume". Oddly enough, "horror" and "zombie" also make an appearance, and we can't help but wonder if this is people hoping to enjoy a little fear play this holiday season.
Halloween costumes searched for
When we think about Halloween, we start to imagine dressing up. So it shouldn't be surprising that a lot of our Halloween porn searches feature sexy costumes we want to see in hot role play fantasies!
However, the most popular is "teacher". It seems that, at Halloween, we love the idea of seeing a sexy teacher with a cane ready to punish us.
The next most popular searches aren't really specific to Halloween. For example, "maid", "nurse", "police", and "Harley Quinn" all crop us. Yes, these are costumes we might see more around Halloween, but they aren't the types of costumes we imagined would be topping the Halloween porn searches.
"Cat" is more like it, and this search comes in at number six. We often see sexy women dressing up as cats around Halloween, because black cats are associated with witches and bad luck. "Witch", however, does not appear on the list.
The list also features things like "vampire", "zombie", and "clown" for those eager to see a sexy version of Pennywise. The rest of the costumes are things we see a lot of the time, but aren't necessarily specific to the season. Maybe it is simply that Halloween inspires us to look for role play costumes?
When do we search for Halloween porn?
Pornhub decided that it was not enough to simply tell us what people are searching for. They also wanted to let us know just when we would be on Pornhub looking for the hottest Halloween porn that we could find.
They released information to show just how traffic changes throughout the day on Halloween , discovering that there is a significant dip in traffic between 4pm and 10pm. It seems that, at this time, the majority of us are out and about and enjoying our Halloween in style.
However, once 11pm comes around, it seems that we are suddenly feeling inspired to start searching for Halloween porn. "The midnight hour is close at hand", and so we start to visit Pornhub in the hopes of finding the hottest porn we can.
Maybe a costume we saw at the party has inspired us to look for some porn? Or maybe we simply want to watch something a little different?
For male users, there was a -26% dip in traffic on Halloween, though it later increased to +12%. Women, however, seem to be more swayed by the season. There was a huge -32% dip in female traffic on the site, and at 3am (better known as the witching hour, or the Devil's house) traffic rose to +30%!
How will you celebrate Halloween?
There are so many fun ways to celebrate Halloween. A lot of you will probably be heading out to a party to enjoy the sexy Halloween costumes in person. However, if you aren't, don't worry!
It seems that Pornhub has plenty to keep you entertained, and if not, you can always find a spooky movie to watch while you cuddle up with that special someone. You could even turn it into a game of some sort, or just use it as a great excuse to make out and distract yourself from the film. Latest posts by Lara Mills
(see all)
---