'The Handjob' – A 'Kiss' Parody!
March 17, 2014
---
Maybe it has something to do with my juvenile sense of humour, but when I saw it I nearly wet myself.
Unless you have been on Mars for the last couple of weeks, you will have heard of 'The Kiss'. This is where 20 American strangers appear in a black and white movie, and kiss upon meeting. It has been described as 'beautiful' and 'erotic' by many. Others however think it is sickly rubbish. They point out that the strangers are actors and musicians, who are not really the shy, retiring types, as it is painted in the film.
No matter where you stand on that argument, the 'First Handjob' parody is pretty hilarious. The premise is that 20 'strangers' meet and jerk each other off. We know that this is scripted and no-one is pleasuring anyone, but some of the actors faces are brilliant.
And with nearly five million views, it has become an internet sensation all by itself!
And really, is it any less scripted than 'The Kiss'?
Obviously some fans of 'The Kiss' have taken deep offence at their masterpiece being so mercilessly ribbed (people sarcastically commenting that the 'First Handjob' video was'beautiful'), whilst other have seen the funny side.
It has to be said, unlike my colleague who loves it, and wrote a rather gushing review of it last week, I'm not sure where I stand on 'The Kiss'. Still, without question, it has been one of the most interesting things the internet has seen in a while.
One thing is for certain, I can definitely see 'First Handjob' as only the first in a long line of parody's.
We certainly haven't heard the last of this black and white 'masterpiece'.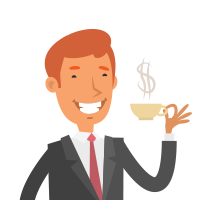 Latest posts by Martin Ward
(see all)
---