Hardware Stores Prepare For 50 Shades!
February 10, 2015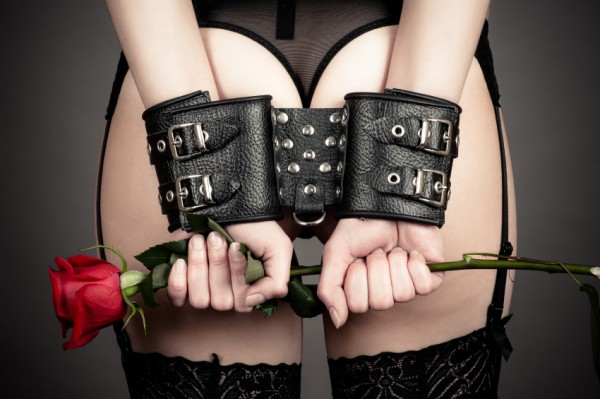 ---
The film '50 Shades of Grey' is coming out this weekend. Couples all over the world will be flocking to see it and then leaving with new ideas of things to try in the bedroom. They'll venture out in search of the perfect items for their bondage fun.
It seems that hardware stores around the world are preparing for an influx of "DIY bondage enthusiasts" coming to purchase things like cable ties, tape, and rope.
You can do it if you B&Q it!
The UK's leading DIY store, B&Q, has issued a warning to its staff telling them to be ready for people buying particular items. They seem to be under the impression that "Mr Grey's unconventional sexual pursuits" will lead to a rise in people buying items for BDSM.
This all comes from a memo that has been leaked, following its circulation to over 20,000 staff.
Not only are the staff being told to ready themselves for an increase in customer service queries, but it also seems that copies of the book are being sent to the stores so staff can read up on specialist items. The books can be lent out for a week at a time to ensure the staff, who are also encouraged to visit the cinema to watch the film, are fully aware of the key details.
Did you think your job was weird?
Publicity stunt?
Reading about it, and about B&Q's quick response to this "leak", I smell a rat. This seems to simply be their way of saying "hey everyone. Interested in DIY bondage? We're ready for you!"
A spokesperson for the company stated that "B&Q remains committed to serving our customers in all their DIY needs and we strive to prepare our staff for any enquiry. Customer satisfaction is always our number one priority."
Of course it is. It has absolutely nothing to do with money. Why would anyone suggest such a thing?
On the other hand, they have done a good job by capitalising on this… but are there not better places you can go to get bondage toys?

Are hardware stores the right place?
I can understand going to hardware stores for certain BDSM items that you can't find anywhere else, but for simple ties and things? Aren't you best going to a specialist store? One thing that many people seem to think about bondage and tie and tease it that it is easy. All you do is get a rope and tie them up, right?
Wrong. Tie and tease and restraint are so much more than that. It isn't simply a case of tying your partner up with any old thing. Yes, pain can come into it a little, but buying some rope from B&Q might not be the best option. It is rough and not made for restraining people.
Instead, you can buy specialist bondage rope made of cotton. This material feels great on your skin without cutting, yet it still does the job and keeps you held down. Cable ties can do more damage than good!
Will you be watching the film this weekend or can you think of nothing worse than enduring it? For me, it isn't something I'm going to watch. From what I've heard, the version of domination that they show in the film and how others experience it are totally different. Let us know what you think of this publicity stunt or the film by leaving a comment in the box below. Latest posts by Lara Mills
(see all)
---