Has Internet Porn Changed TV Sex Scenes?
May 18, 2015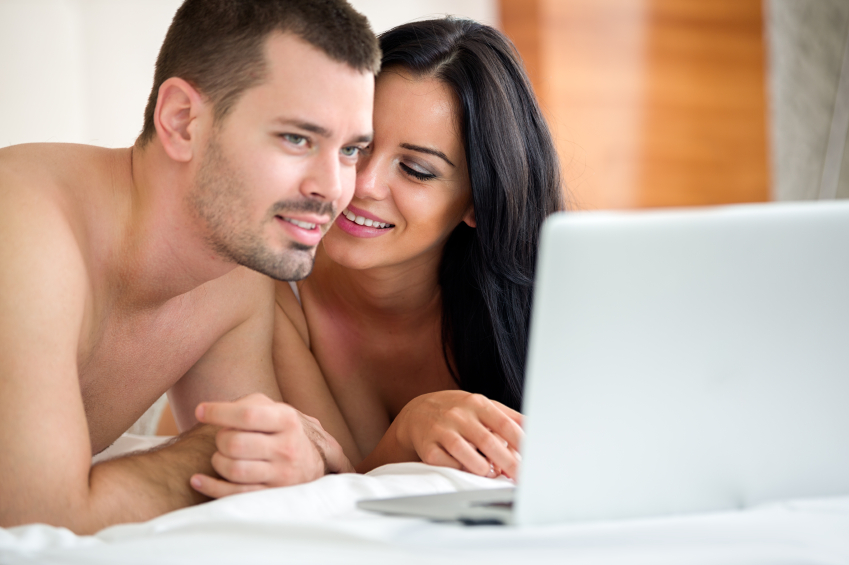 ---
When porn comes up in conversation, it doesn't tend to be in favour of it. Sure, there are some who see it as a bit of harmless entertainment, but many think it is disgusting and should be confined to the darkest corners of the internet.
The fact that many different studies have shown that porn isn't as terrible for you as many suggest gets glossed over a lot. Back in March we talked about how porn is good for you and your relationship, and it seems that it isn't just in the bedroom that porn is having a good influence.
In fact, many TV writers have come forward to talk about how internet porn is having a positive impact on TV sex scenes. We take a look at why that might be and talk about the amount of sex on TV.
Porn is everywhere
Honestly, it is hard to escape porn on the internet. It is everywhere, and even when you're on a porn site you'll find yourself bombarded with adverts trying to get you to visit yet another site.
Well, they do say that sex sells… and sex is definitely a hot topic in conversation. When I first heard about the TV series 'Game of Thrones' I was informed by my friend that there were sex scenes in almost every episode, and that was before they mentioned the brutality of the series.
It is the same with many TV shows out there. Fans of the show 'Orange Is The New Black' will be aware of the competition between two of the inmates to "coax" the most orgasms out of other prisoners, while shows like 'Scandal' lived up to its name with a particular scene that created mayhem in the media.
Back in 2005, the Kaiser Family Foundation conducted a study into sex on the television, eager to find out if the internet had a huge impact on the things we see. Shockingly, they found that the number of sex scenes had actually doubled in seven years, and that "70% of all shows on TV included some sort of sexual content".
Porn and TV sex
When watching porn we are all aware of one big thing – it isn't real. The people in it moaning and groaning as they fuck each other hard and fast? They are porn stars, actors who are simply playing the part.
It is the same for TV shows, but TV sex scenes are shot very differently from porn. They cannot be too graphic, and they tend to be a part of the bigger story. We want to believe that they are real – more than we want the porn to be.
However, many directors have spoken out about the difficult of shooting sex scenes in TV shows. One is Beau Wilimon, who is the showrunner on the TV show 'House of Cards'.
"It's difficult to film sex scenes not just because it's awkward for the actors to be disrobed making out with a colleague in front of a lot of people, but mostly because it's very difficult to make it look real. You run the risk of pulling the audience out because they're reminded in that moment that they're watching a show, and usually you are trying to avoid that."
More porn means better TV?
Willimon explained that "there was a pressure for a time for shows and movies to provide [sex scenes], and it always felt false because it was like, 'Here's the titillating part of the movie.' It was a marketing technique."
However, Willimon went on to explain that the amount of porn readily available at the moment has been great for TV writers, as they are no longer feeling the strain of having to write such graphic content into a show, which also takes a huge weight from the shoulders of directors around the world.
"Now you can't put anything on TV that's more pornographic than what's easily available with a few mouse clicks. So you can really focus once again on character, and those characters can engage in sex the way actual humans do."
So, it seems that the amount of porn available for us to watch online has actually meant we can have far better TV shows, as the writers will focus on the topic at hand, instead of just the sex. Sorry to disappoint you!
Is sex still a selling point?
The availability of porn might have made things easier for the people working on these TV shows, as the viewers can simply go searching for it online, but sex is still a huge selling point of TV shows for a number of reasons.
For a start, having sex in a show, whether it is pretty or gritty, is realistic of life. Shock horror – people have sex every day. By including it in a show, you are making the characters more human, which in turn makes the viewers like them that little bit more.
Secondly, sex scenes are a huge talking point in shows. People can't stop discussing the intricate details of the scenes, whether they were realistic, and if they enjoyed watching them. The more controversial ones will draw audiences in, and if they are acted well they could keep them around for a lot longer.
It is hard to watch any TV show lately without finding yourself bombarded with sex. Take the TV show 'Castle'. While the entire story revolves around a crime writer working with the police, we still find sex being shoved down our throats.
So, has porn actually changed TV sex scenes as Willimon suggests, or are sex scenes even more common on the small screen than they were before? What is the TV sex scene you find yourself watching over and over again? Let us know in the comments below. Latest posts by Lara Mills
(see all)
---