How To Give The Perfect Blowjob
October 13, 2016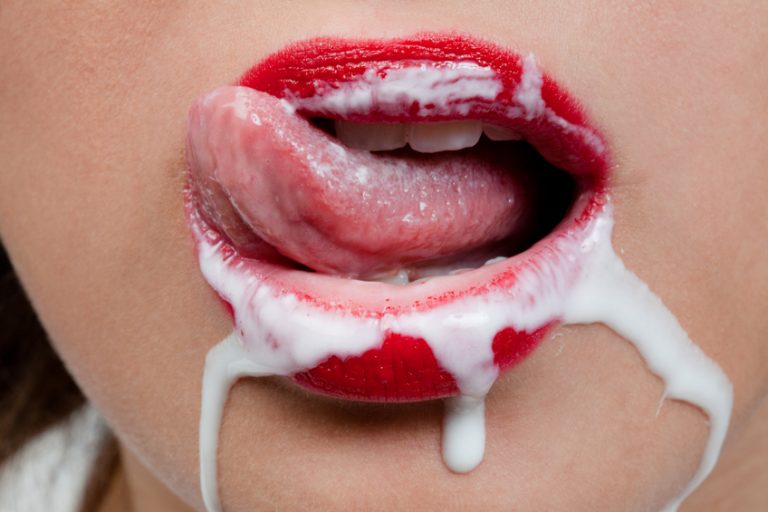 ---
If we perpetually gave men blowjobs, we could run the world(Sex in the City). Even though I'm not a big fan of this TV show, I really don't think men would have any problem giving us the power in exchange of gorgeous blowjobs. So if you want to take the control and have him begging on his knees, just read these tips that will take him to the moon and back!
1. Tease him to death!
The more expectations you create about it, the better. Going down directly will just make him take it for granted, and he won't appreciate the amazing moment he is just about to enjoy. So start giving him clues about what you're about to do, but take your time. Make him really, really want you.
As a starter, give him an outrageous French kiss to make him realize this was not a casual kiss. Something has just started here!
Start undressing yourself slowly, with sexy movements, looking directly into his eyes. Give him a little striptease and go back to him…softly kiss his neck and ears.
This is a good moment to take off his shirt. Even if you are thinking of giving him oral sex, remember you also have hands, so use them to touch his chest and abdomen. Literally warm him up!
2. Lights always on
This is not the moment for being shy. Be aware you are the main character of this play, so let him watch you in all your glory.
Keep on going down, and softly kiss his dick through his underwear. This is normally the time to notice a delicious erection. Let him know you have realized and make him an accomplice of your happiness. Now is the time to take his pants off and pass to the real action!
Kiss his pelvis all around, make your lips wet and caress his balls with them. Start going up and, without opening your mouth, keep on cuddling his cock with your wet lips until you arrive to the top of it. Stop there and look at him in the eyes with a smile. Enjoy his begging face.
3. Have fun!
Now you can finally put his about-to-explode cock inside your mouth and start going down. Try to go easy the first time as it will need your saliva to lubricate it completely. Use your tongue to make spirals over it and go up and down until his dick is completely wet and slippery. Now you can really start sucking.
You've foreplayed enough, so just relax and enjoy. Start with a slow sucking and keep on adding not speed, but intensity to it. Try with some deep throat from time to time. That will kill him!
If you are not an expert on it, don't force yourself and do it just a few times keeping your own rhythm. Deep throat needs patience and practice. If you don't give up, with time you will be able to do it like a professional.
Mini tip! If the position you are taking allows you to be on all fours, do it. This way is the most comfortable for you and it will give him really nice views of your body and face while you are sucking his dick.
4. The end
All good things must come to an end, but you can make it memorable! Pay attention to his moaning and to his body language to know when he's going to come. Whether he does it in your mouth or outside, don't just stop sucking his dick the second he cums. Stay there for a while and change the sucking to a soft licking, you can even end up with soft funny kisses all around.
Remember! The most important thing while giving a man oral sex, is enjoying it, and letting him realise it. Giving a blowjob with enthusiasm while being randy, really makes the difference!
For some people, they are put off of giving blowjobs because they don't like the feeling of a dick in their mouth. They worry about STIs and STDs, but that's why covered oral was invented. Not sure which is for you? Compare OWO and covered oral on the blog.
Whatever you decide, it's time to rock his world with your mouth! Latest posts by Lara Mills
(see all)
---