How To Suck Cock And Make Them Beg For More
March 4, 2016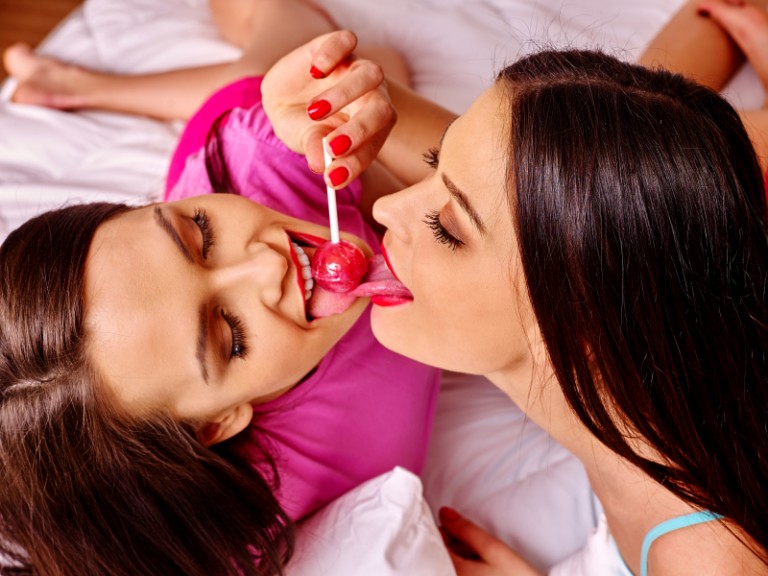 ---
We all know what we like in bed, and when we aren't getting what we want, we can fantasise about the right way to do it. We may hope that our partner will pick up on our thoughts and give us the attention we deserve, but when people suck cock, they aren't always sure of what you will like.
Not everyone is the same. We might think that sex would be easier if that was the case, but honestly, it would just be boring. So, if you want to suck cock, you'll need to experiment a little to figure out what it is that turns them on the most. Not sure where to start? We've got some great tips to get you started here on the XEscorts blog.
A good blowjob starts with your lips
A good blowjob starts with your lips… but maybe not in the way that you think. No, we aren't telling you to immediately wrap your lips and around their cock and get sucking. In fact, that is probably one of the worst things that you could do. Before that, you'll want to warm them up, and a good way to do that is with dirty talk.
Dirty talk works well to get someone in the mood, especially when it comes to sucking dick. A sly look as you bite your lip and look longingly at their crotch can do wonders, but it is even better if you say something hot at the same time.
Try telling them that you want to suck cock. It doesn't have to be any more complicated than that. The dirty language and the straight forward way you say it will get them in the mood instantly.
Move your way down slowly
Want to leave them feeling great? The best way to start the blowjob is by teasing. Jumping straight into a blowjob isn't a good thing. Instead, you want to tease them, and a good way to do this is to start at their mouth and work your way down.
Give them a hot and passionate kiss, with lots of tongue, before kissing your way along their jaw to their neck. Spend a little time playing there before you move onwards, kissing your way down their neck to their chest. Use your hands to play with their nipples and really turn them on.
When you've had your fun here, let your tongue trail down their stomach towards their cock. Don't touch it yet, though. Instead, kiss your way around it, watching as it hardens for you. Soon, you won't be able to wait to suck cock, and that is when you should strike. Keep your eyes on them to make it even hotter.
Building rhythm with your mouth and hand
You might be one of those people who can take a cock deep into your mouth and throat, but not everyone can. Even if you can do this, you'll want to start off using your hands and your mouth to make them feel good.
Gently run your fingers along their cock, gripping it close to the top and moving your hand down. As you do, kiss the tip, wrapping your lips around and keeping your tongue on the underside. Then, you can carefully swirl your tongue around the tip as you suck, while also using your hand to rub them up and down. It will feel great for them and will be a hot way to start things off.
Then you can get a little more mouthy. Slide your mouth as far down as you can, in time with your hand. You want your hand to be an extension of your mouth, so work on your timing to make it feel great for them.
The wetter, the better!
There isn't anything sexy about a dry blowjob. It just doesn't feel great, so you should make sure your mouth is nice and wet for them. Don't be afraid to let yourself salivate on their cock, as this will really help your hand slide up and down. Plus, the enthusiasm you show for sucking their cock will work wonders for them.
If you prefer, why not use some lube? You can get flavoured lube that actually tastes pretty good, which might be a great solution if their cock doesn't taste nice to you. Apply plenty of it and keep it to hand, just in case you need more.
Seeing you prepared to go for longer and use as much lube as necessary also lets them know that you want to make this good for them. They will relax that little more so that you can really go to town and suck cock like you've never sucked before!
To spit or to swallow?
When you've been enthusiastically bobbing your head up and down on their cock and they are getting ready to cum, you need to make a final suck cock decision… where are you going to let them finish?
If you are going for the porn star experience, you might simply pumping their cock and move your head back so it hits you in the face. A facial is a hot way to finish things, but if they don't want that, you need to choose whether to spit or swallow.
Some people hate the taste of cum, and because everyone tastes different, there is no guarantee that what goes into your mouth will be pleasant. Just make sure you have a cup to hand to spit into, if you need to, and you can make that decision later. Your partner shouldn't be too upset by your choice… not after a great blowjob!
Suck cock like you mean it
Want to suck cock and leave them begging for more? You need to actually want to do it. A half-arsed blowjob won't make anyone happy, as they'll notice that you don't want to do it. Instead, try to enjoy it, keep lots of eye contact, and think of how amazing you want to make them feel.
Got some other tips that you want to share? Perhaps you want to suck cock and are hoping to find others to discuss the best bits with? Why not share your best tips in the comment box below? We want to hear from you! Latest posts by Lara Mills
(see all)
---
---