Is 3pm The Perfect Time For Sex?
June 20, 2018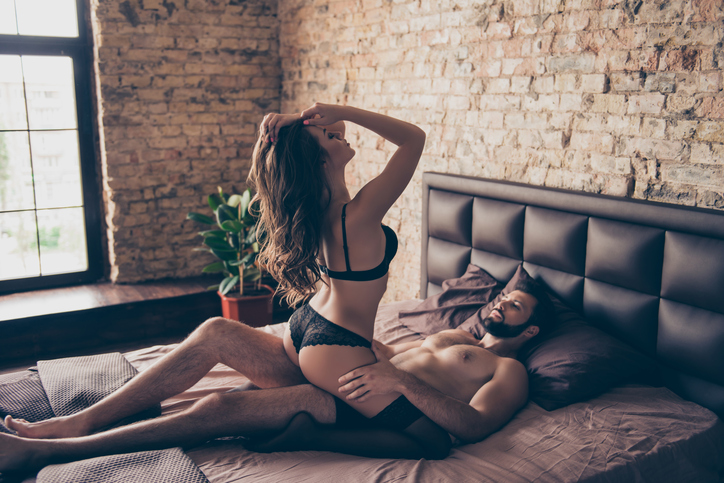 ---
Some people love having sex first thing in the morning. They see it as the perfect way to wake up, and an ideal beginning to their day. For others, they simply don't have time for this. They want to fuck, but not as soon as they wake up. They'd rather wait until the evening to get it on, when they can get rid of the last of their energy in a fun way.
No matter what time of day you like it the best, it seems that scientists have their own ideas about the perfect time for sex. Surprisingly, they don't think it is in the morning or in the evening, but at around 3pm. That's a pretty specific time, but why?
Morning sex
Personally, I'm a fan of sex at any time of day. Morning, afternoon, night… I love it all. If I had to choose, I think I'd opt for morning sex as my preference. There is just something great about waking up and fucking before you even have to leave the bed. It's a fun way to start your day, especially if you are reluctant to get up in the morning.
Morning sex isn't for everyone. However, there are certain times in the morning where your desire for sex might increase. For women that is between 8am and 10am. This is because our endorphins reach their peak at this time.
Men tend to hit their testosterone peak a little earlier in the morning. This is why men often wake up rock hard. Your body wants sex, even if your mind isn't quite ready for it. You might want to hit that snooze button a few more times, but don't do it too much! You might run out of time for amazing morning sex.
A late-night fuck
A lot of us are working your typical nine to five shifts. This means that, as soon as the evening comes around, we aren't quite ready for sex. We are still winding down from a long day at work and need a little more time to build up our desire. We'll want to eat, change, and relax a little first.
As time goes on, men will find that they start to get their energy back. With the stress of the work day over, you'll also find that you want sex more. If you have any extra energy you want to get rid of, sex is the perfect way to do it… and it is a lot of fun as well!
The same can be applied to women. Between 8pm and 10pm, we tend to feel more energized. Later on we even get a rise in melatonin levels, so sex can turn from frantic and fun to slow and intimate. It makes for a great way to end your evening, as you'll get rid of the last of the stress of the day in the best way possible.
Sex at 3pm
The rest of the day is a bit of a no-go for many of us. We are often busy with work, and even if we can get away on our lunch break, our hormones don't want to play ball. We'll have hit the mid-day slump, meaning that our desire for sex is about as low as it can get.
However, hormone expert Alisa Vitti says that this will change by mid-afternoon. At 3pm we will be getting over that mid-day slump, as well as close to the end of the working day. We'll have more energy and be eager to finish the day, which apparently helps to set up the perfect time for sex.
Yes, 3pm is the perfect time for sex. Why? For men, they'll find that their estrogen levels rise. This gives them great focus, making it the perfect time to hop into bed and try something new. Women experience a spike in their cortisol levels, which helps to give them extra energy to finish the work day… or to fuck. Either way, 3pm seems to be the ideal time for us to have sex.
The perfect time for sex
It seems that scientists and experts agree that 3pm is the perfect time for you to have sex. At least according to your hormones. The problem is that it isn't ideal a lot of the time. We are often busy at work or doing other things. Taking a break for sex might seem like a good idea but it isn't possible!
What are your thoughts on this? Is 3pm really the best time for us to be having sex, or are you a big fan of fucking at another time?
I'd love to hear from you, so why not leave a comment? You can post your thoughts in the comment box below to join in the discussion or even head over to social media and join in there. What is your favourite time to have sex? Latest posts by Lara Mills
(see all)
---