The July LGBTQ+ Pride Events You'll Want To Attend!
July 4, 2017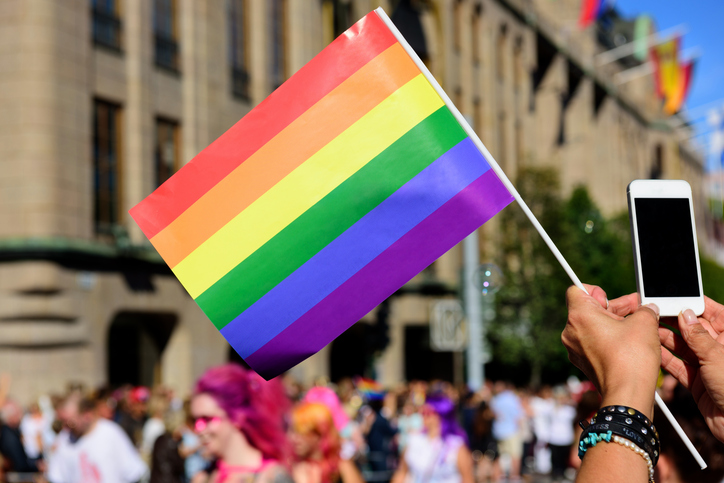 ---
LGBTQ+ pride events are huge. Whenever they take place, you'll find the city flooded with people, all eager to celebrate what it is that makes them different. If you have never been to pride before you are missing out! There are plenty of events going on around the UK, and if you were hoping to attend a July LGBTQ+ pride event, we have everything you need to know.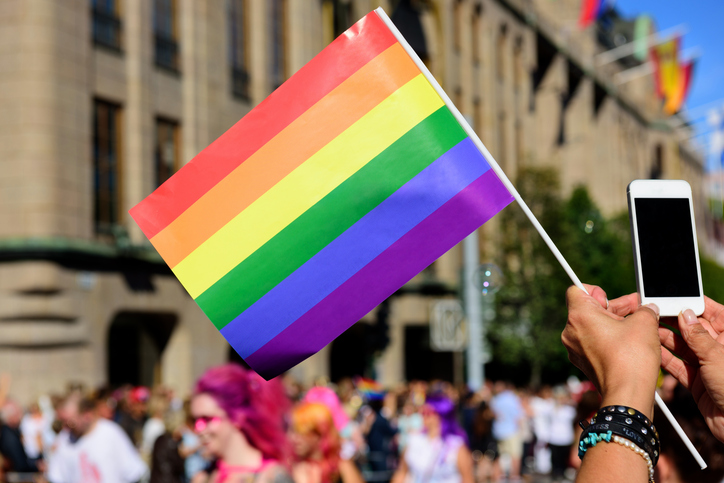 Want to know where to go to celebrate July LGBTQ+ pride? Here are the events taking place this month for you.
London
If you are in the capital city then you will want to attend Pride in London. Previously known as Pride London, this annual even is one of the longest running in the country and attracts around one million visitors to the city each year. Pride has been celebrated in London since 1972, and is still going strong now.
Not sure where to go? The Pride in London has a great guide to what's on, so you can see the many different events you can attend. Things have been taking place in the city for the last week, so there is something for everyone. Why not head to the Palace Superbowl at the Elephant & Castle Shopping Centre on Wednesday 5th July? There are also plenty of clubs with special events on after the parade.
However, the big event is the pride parade itself. The parade will take place on Saturday 8th July, starting at 1pm. You can find the parade route and other useful information on the website. You can even buy tickets for the grandstand if you'd prefer, to make sure you have the best tickets for the parade.
Bristol
Not able to make it to London this weekend? Bristol Pride might be perfect for you to attend. It is a free pride event, as they are eager to make it an "accessible event for all to attend, not just those that can afford it".
The big day is the 8th July, which is when both the festival and the parade take place. The parade starts at Castle Park at 11am, and you can learn more about the route that the parade will follow on the Pride Parade page.
If music, food and drink are more your thing, then why not visit the what's on page? You can see the bands taking the main stage, as well as the various food and drink you can enjoy in the area.
Newcastle
The weekend of the 21st to the 23rd of July is when Newcastle Pride takes place, so if you are in the area it is well worth checking out. It is returning for its 10th year, which means that it is going to be a huge event!
The parade is, like many of the July LGBTQ+ pride events, going to be the real highlight. Last year was the biggest so far, with over 12,500 people marching, and so they want to make the one taking place on the 22nd even bigger. You can learn all about the parade and this year's theme by heading to their website.
Want to get involved in other ways? Pride events are running throughout the month. You could attend the Curious Vogue Ball on the 8th July, or perhaps even join the Newcastle Frontrunners on the 21st July take part in the Gay 5k Fun Run. There are plenty of other incredible events for you to join in with too!
Swindon + Wiltshire
Another July LGBTQ+ pride event celebrating its 10th anniversary is the Swindon + Wiltshire Pride! It is Wiltshire's number 1 lesbian, gay, bisexual and transgender festival, so you should definitely attend if you can.
The parade, like many prides, is going to be a large part of the weekend. The parade will take place on the 29th July, and is being sponsored by Wiltshire Police, Wiltshire Police Federation, and Unison Wiltshire Police & Justice. You can find out more on their Facebook page, and you'll be pleased to know that dressing up in encouraged!
Because it is the 10th anniversary, there are a number of unforgettable events taking place throughout the month for you to join in with. The events page tells you all about them.
Norwich
Norwich Pride is an incredible event for you to visit, whether you consider yourself to be a member of the LGBTQ+ community or you are an ally, and they currently have many big plans for 2017.
There is set to be a main stage with a number of different performers set to take the limelight, and you can read more about it on their website.
There will also be a parade, which is said to follow a similar route to that taken in 2016. This means that it will start at City Hall and lead to Chapelfield Gardens. Like Bristol Pride, it is a free event, making is accessible to many.
Sheffield
Found yourself in the east of England and eager to take part in an event? Perhaps you haven't got the funds you were hoping for? Pride Sheffield is an annual festival for you to take part in, and best of all it is free!
There will be a parade, which is a regular event each year, and will really show just how strong the LGBTQ+ community is together. You'll find both walking stalls and floats to watch from the crowd, or you could even join in yourself!
Want to get involved in other ways? Because it is a free festival, they are always looking for volunteers. You can use your skills to help out or perhaps even help to steward the event to help keep everyone safe during the event.
Nottinghamshire
Towards the end of the month we see Nottinghamshire Pride returning. This incredible event will take place on the 30th July, with a number of different events and activities taking place in the area for you to enjoy. You are sure to find something for you.
The parade will follow a similar route to the previous years, giving you the chance to see some of the best sights Nottinghamshire has to offer.
If you want to enjoy the difference performers you'll find there this year, you can keep checking the website for when they update it. The amazing list from the year before will show just how big this event could be, so make sure you plan your visit now.
Liverpool
Liverpool Pride was first set up in 2010, following the murder of a young gay man. The people of Liverpool were eager to show that hate cannot win, and that the community would come together to support each other.
Since then, one of the largest cities in the UK has had some incredible pride events, and you can read more about the previous pride events on their website to see what you should expect.
There are a number of different ways for you to celebrate at this July LGBTQ+ pride event, such as the Pride at the Pictures, as well as the Barclays Festival Stage (29th and 30th July), and the parade, which follows the theme 'International Love'. The brochure can tell you more, but this event is set to be a fantastic way to start your summer.
Which July LGBTQ+ Pride event is for you?
There are so many different July LGBTQ+ pride events for you all around the UK to join in with, whether you are an ally or a member of the community. Pride is a lot of fun, and you'll find that the community is welcoming to all.
However, pride is best enjoyed with good company. The local escorts will know all about the best locations to visit during pride, as well as the best entertainment. If you are looking for the perfect companion, you'll find one in the XEscorts courtesans.
Got your own tips you want to share for the events taking place this month? You can share them in the comment box below! Which are you most looking forward to? Let us know! Lara Mills is a writer who has four years of sex industry expertise behind her. Since she entered the adult industry, she has worked on the Escort Advertising forums, before moving into her current role three years ago.

Since then she has gained a fine reputation with her blogs on sex advice, sexual health and amusing news stories from around the globe. She is also a campaigner for the rights of sex workers from all over the world.

In her spare time, Lara keeps herself active by going running, and is something of a film buff. She also loves to go travelling. Latest posts by Lara Mills (see all)
---