The Kinkiest Porn Searches of 2016
January 10, 2017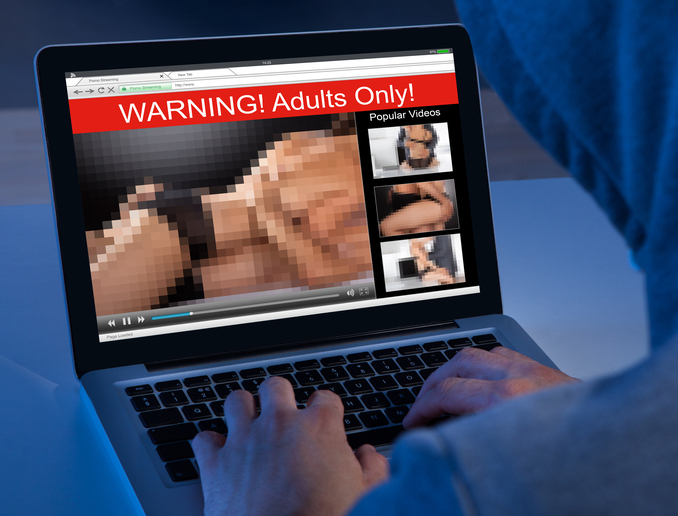 ---
2016 has become known to many as a terrible year. We saw so many celebrity deaths and some huge changes around the world that left people feeling like they needed somewhere to turn. For many of us, our savour was porn. In order to cope we started looking up the kinkiest porn we could think of.
Now that we are in 2017, Pornhub decided that they would release their annual year in review to show us just what we have been getting up to in 2016.
There's a lot of the usual stuff. Lesbians, MILFs, and massage are still some of the most popular searches… but it is the top gaining searches which are the most interesting. It seems that 2016 has given us some of the kinkiest porn searches ever. So just what have we been searching for?
"Harley Quinn, pleased to meetcha!"
In the middle of the summer we were gifted with a film that instantly made everyone turn to the internet to get more of one of the main characters. That film was Suicide Squad. The film gave us something different, putting "bad guys" in the role of "heroes"… but it wasn't this that had people visiting porn websites.
Harley Quinn, played in the movie by Margot Robbie, had everyone fantasising about a dangerous woman with a baseball bat and tiny shorts.
Everyone loved Margot Robbie in The Wolf of Wall Street, so seeing her as the sexy supervillain in Suicide Squad had hearts around the world racing and cocks getting hard at the mere sight of her. She well and truly stole the show, and spun a number of different porn parodies.
There are so many different Harley Quinn costumes out there, but a firm favourite (as voted by XEscorts readers) is the costume we see in Suicide Squad. Short shorts, t-shirt reading "daddy's lil monster", and bright red lipstick just sticks in your mind. No wonder we want to jerk off to Harley Quinn!
According to Pornhub, there was a huge 192% increase in the number of "Harley Quinn" searches… and we suspect it is all thanks to Margot Robbie.
Cops and robbers
We love the idea of doing things that others don't approve of. If you make something a taboo it is somehow even more exciting to do it. That is why tons of people are still searching for anal sex "lesbian seduces straight" porn.
A popular trending search last year was "robber". In fact, Pornhub reported a 230% increase in the number of searches. People wanted to see a thief getting the better of someone and then seduce them into sex. Usually they sneak into a sexy woman's home, catching them when they are asleep or in the shower.
Unable to resist the temptation, they start to slowly tease the person they were intending to rob. Their "victim" then gets so turned on that they fuck instead.
It is one of the kinkiest porn searches in 2016, especially when you combine it with the number of people searching for "fake cop" videos. There is nothing like seeing a sexy male cop apprehending a naughty female thief… especially when the thief offers to blow the officer if they let them go. They get away and we get to see some hot taboo sex!
Everything's bigger in porn
They say that everything is bigger in porn, and it seems that this is definitely true in the UK. Usually, this means that you can expect big boobs, big asses, and big cocks in videos. But according to Pornhub one of the top gaining and kinkiest porn searches of 2016 wasn't any of those things. It was giantess porn.
"Giantess" had a huge increase in searches, with 354%, making it the top gaining search of 2016. But why are people searching for giantess porn?
The videos mostly feature women using small men in whatever way they want. They might lie them down and take their hole cock in their mouth, sucking them off. However, a large number of the videos instead feature the giantesses using the men as dildos, sliding them in and out of their pussies and assholes for their own pleasure.
It is a fantasy for many to be completely used by a woman for their own pleasure, which is the main feature of giantess porn. You want to be smothered between their tits before using your entire body to please them. No wonder it is such a popular search!
Your kinkiest porn search
You might be looking at the kinkiest porn searches of 2016 and be thinking "what is going on?". Maybe your 2016 porn searches were different? You may have chosen to stick with the classic favourite searches like MILF and lesbian rather than trying something as unusual as giantess porn.
However, you could also be one of the people making giantess the top gaining search of 2016. Maybe you just can't get enough of Harley Quinn, or you love the idea of seducing a robber.
Whatever your porn searches were last year, we want to hear all about them. You can share what you think by leaving a comment in the box below. What was your number one porn search last year, and do you have something kinkier than the suggestions above? Latest posts by Lara Mills
(see all)
---