The London Sex Cinema You Have To Visit!
November 7, 2016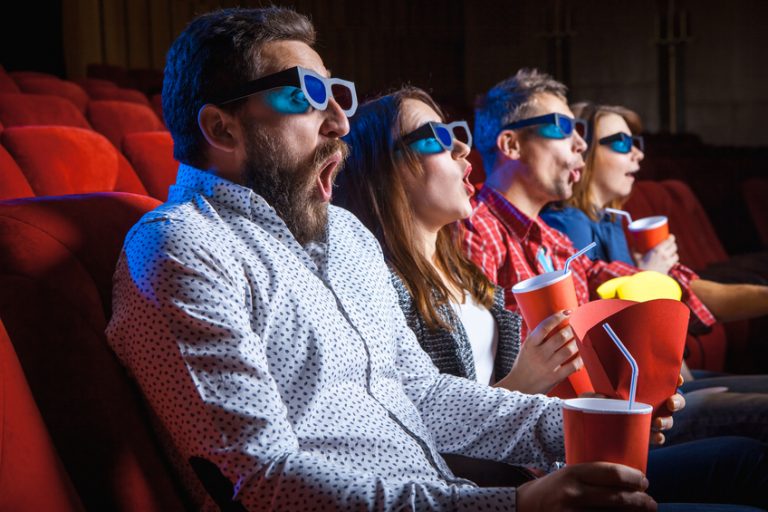 ---
The internet has made it a lot easier for people to gain access to porn. Not only can you pay to view top quality porn from your favourite producers, but you can also get your hands on free porn thanks to websites like Pornhub. It used to be that you had to visit the back room of a sex shop to find the best videos, or that you would go and get a ticket at the sex cinema for a late show.
Well, if you are feeling a little nostalgic, you don't have to worry. London now has its own sex cinema for you to visit, and it is the only erotic cinema in the city. Perfect for those of you keen to get your kicks the old fashioned way.
Intrigued? We don't blame you. We already know that London is the orgasm capital of the UK, so this cinema is going to be a huge hit! It is set to be a big attraction… so just what can you expect from the new sex cinema, and why are so many tempted to go back to the days of watching porn with others?
How watching porn used to be
We have become so used to watching porn the easy way now. If you have a smartphone or a computer and access to the internet, you can enjoy an erotic video with just a few taps on your phone. Whether you love looking at kinky gifs on Tumblr or you prefer to watch a video, the internet has made it easy for you to find your fix.
However, this isn't the way that watching porn used to be.
Not long ago, you'd have to go and visit one of the adult shops in the area, which would sell not only a number of sex toys, but also have a room full of videos for you to buy. They even had a section for you to sit with others and enjoy watching the films.
Before that, you could watch hot videos at the cinema. There were various sex cinemas around the country for you to visit, with great prices for the raunchy shows that you could watch. They were exceedingly popular, but over time they fell into disuse. However, it seems that sex cinemas are getting a new lease of life.
Bringing back the sex cinema
The founder of Baron & Baroness magazine, Matthew Holroyd, has decided that it is high time we brought back erotic cinema. He believes that there is something much more erotic about watching these kind of films in the cinema and not at home.
When interviewed, he stated that "when we visualise sex and the moving image it is pornography", and that "sex can have a higher value than that". He hopes that, by bringing back the sex cinema, we will be able to see that there is more to sex and the moving image than porn, and that it can be a much more erotic experience to watch together.
Then and now
Of course, he points out just how different this erotic cinema will be to the cinemas of old, explaining that "you don't have to come in a leather mac to watch these films". However, this isn't the only difference. The cinema can be found in the Ditto gallery in Islington, which used to be filled with these types of cinemas. Now it is set to be the only one.
Another huge difference is the type of films you can get there, and just how cheap it will be. A ticket will set you back £10, which is cheaper than a lot of cinemas at the moment! They have a huge range of films for you to enjoy there, with lesbian films like Tokyo Midnight by Eori Wakakuwa, as well as the cross dressing thriller My Little Cupcake by Eloise Parry. It brings a whole new experience to a new audience.
Would you visit?
It is easy to see why people are intrigued by this idea. It has a touch of exhibitionism and voyeurism about it, as you can sit down with strangers and watch some incredibly hot videos on the big screen. And if you do get carried away you can be safe in the knowledge that the cinema shop has handwipes for you to buy to clean up after yourself.
But would you try it? Would you go to a cinema to watch an erotic film? Personally, I'm intrigued. I'd love to see what it is all about. What about you? Would you take the risk? Let us know what you think by leaving a comment in the box below.
You might decide that a trip to the cinema just isn't for you. I wouldn't blame you. There are so many other things you can do in the city. Why not treat yourself to a date with a local escort? They can show you their favourite places to visit! Latest posts by Lara Mills
(see all)
---
---