What Makes Webcam Sex So Popular?
September 2, 2016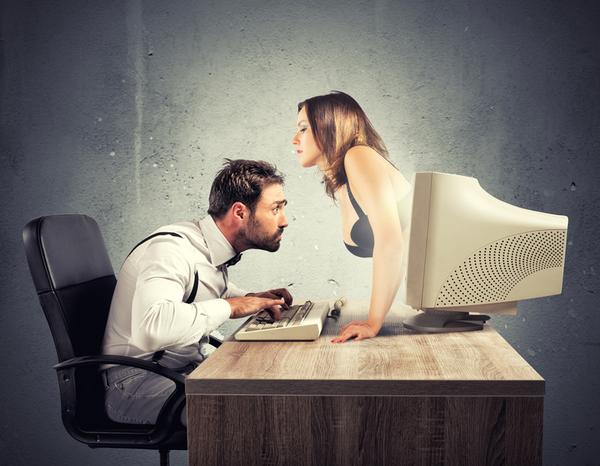 ---
People watch porn. There is no point in trying to deny it. I love watching porn, especially during those moments where I just really want to let off some steam and get myself off. Jerking off while watching porn is a lot of fun, and something that everyone does. However, it seems that people also enjoy webcam sex… and that webcam sex might actually be rising in popularity.
In fact, webcam sex is becoming so popular for people to watch that some people think they are better than porn… and that they might actually be overtaking one of our favourite past times! Why? We here on the XEscorts blog decided to find out, so join us as we look at why people might like webcam sex so much.
Watch the live show
When you watch porn, it is something that has been carefully edited. It might have taken hours to shoot and get every single angle that they needed, and so it can sometimes feel a little unnatural. It's even worse because the men in porn seem to last for hours on end, which is something that would concern us if it happened during sex.
However, webcam sex is different. In a webcam show, everything is live. As it happens, you see it. This means that absolutely anything can happen, and that there is no editing. It also means that, since webcam shows are usually one person on their own, you are going to get real orgasms.
In porn, people often fake it. Watching through a webcam means that the person on the other side usually knows exactly what to do to get themselves off, and they want to give you a good show. They are less likely to fake it because they want it to be real… and they want to make themselves feel good.
You can interact
With porn videos, you don't get a lot of interaction. Really, the only thing that you can do is share the videos with others using a link or social media, which isn't something a lot of people are keen on. You can also leave comments sharing your thoughts, but most of them tend to say things like "I'd love to find someone to do that with".
You want the chance to actually interact, which can be a huge turn on. You might see something in the video that you want to talk about, which is why webcams are becoming so popular.
Many camgirls have live chats, so that they can read your comments and reply in real time. You might ask them about the toys they have in on display and which is their favourite, and they will then have the chance to answer you. They might even promise to use one later!
It is much more intense
With porn, you tend to know what is going to happen. You'll see a blowjob, then sex in a few different positions, and then the money shot. There might be a few variations, with costumes and the story, but that is it.
Cue the webcam sex! With a webcam, it is something totally different. You might see one person on their own, as is common, but you might also see a couple. They will have tons of different ideas for what they want to do, which will keep the viewers entertained. They tend to have a lot more variety than porn videos.
You'll also find that, when you jerk off to a webcam show, it is much more intense. Because of the interaction, you can actually tell the star that you are going to cum, and they can then egg you on. They might say "go on, cum for me", which is something you don't really get in porn.
You call the shots
Perhaps the biggest appeal of webcam sex is that you get the chance to call the shots. In porn, the closest you get to deciding what happens is choosing the video to watch. You might put in a keyword, like lesbian or MILF, but you don't get the chance to decide what is going to happen in the video.
Webcams work differently. The live chat often is a great way to give suggestions, but a number of the websites actually give you the chance to make suggestions with a donation. If you donate a certain amount of money, you can change what happens in the show.
This gives you the chance to have things go exactly the way that you want them too, and it is even better if you get a few people 'bidding' for what will happen next. It is a lot of fun, especially when you find a sexy camgirl you really like.
Webcam sex vs. porn
When porn starts to get a little bit boring, people often turn to webcams. The fact that it is live and that you can actually interact with the star is a huge turn on for many of us, as it adds something to porn that many feel we have been missing.
However, webcams are only good live. Watching them afterwards doesn't have the same impact. While many will upload the videos to porn sites, it takes away all of the interaction and fun of the video. So what is the point?
I enjoy watching webcam sex when I feel the urge to spice things up… what about you? Which do you prefer? We want to hear from you, so tell us what you think by leaving a comment in the box below. Latest posts by Lara Mills
(see all)
---
---