Male Sex Robots Are Coming This Year!
January 11, 2018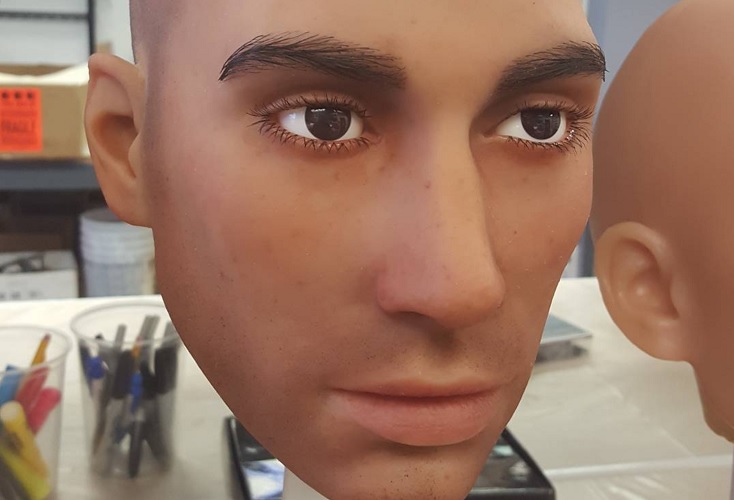 ---
In the world of sex robots, things have been heavily weighted towards the sexy female figure. Female sex dolls have even gone on TV shows to be "interviewed" and talked about, but those with an interest in the male form will have trouble finding male sex robots to buy.
It used to be that the best you could do was get an inflatable sex doll and use a dildo with it, but the times are changing. Male sex robots with bionic penises are coming… and they are coming this year!
Sexbots are on the rise
Unless you have been avoiding the internet and all news for the last year, you'll know that sexbots are on the rise. They have become a hugely controversial topic of conversation. Some can see the appeal of them, while others feel that they are going to replace sex with actual human beings in no time.
The show 'This Morning' brought the subject into the front rooms of many people when they had Samantha the sex robot on the show. You can see the clip below, but while the show is aired in the UK, it spread on social media like wildfire. People were shocked that a sexbot was on live TV, and that this might soon be a reality for many people.
Sex dolls and robots have been making the news for a long time, especially as you can now have artificial intelligence in them. This means that they can ask you questions about your day and change their behaviour to suit your mood. They can be as unique as we are, and for some people that is a little terrifying.
What about male sex robots?
The problem for many people is that the market is saturated with female sexbots. No matter where you look, you will find hot female bodies with unique features and voices to turn you on. You can have them fully customised to suit your desires… but for those eager to enjoy male sex robots, it just hasn't really been possible.
The choices for those interested in the male figure have been limited. You can get dildos and vibrators, or you could invest in an inflatable doll that is usually reserved for bachelorette parties as a joke. Male sex robots haven't really been a thing… until now.
Companies are eager to change this and ensure that those interested in a male sex robot have as many choices as those interested in females might. One of the companies leading the way is RealDoll, an American company who creates life-size sex dolls for their customers.
Real Dolls are coming
Real Dolls are known for making some of the most realistic sex dolls in the world, and they are fully customisable. This means that your doll can look how you want it to (within reason, of course) and that it can interact with you. When you ask it a question, it will answer.
So they have decided to branch out into the world of realistic male sex dolls. They want to ensure that those with an interest in the male form can get the same options as those with an interest in women get. These robots are currently a work in progress, as they are working hard on the male version of their robot AI, ensuring that the voice and personality are just right.
With the male sexbot, it will come with "a bionic penis", and will be capable of responding to the touches of the user. So if you give the robot a squeeze, the robot will squeeze you back. This is the kind of interaction you just don't get from your vibrator, so it is easy to see why they might be appealing to some.
A controversial subject
Just when these male sex robots will arrive we aren't sure, but the company wants to make it happen this year. We also aren't sure of the price tag, though the female equivalent currently retails at around £11,000. For those interested it is going to cost a lot of money to get your hands on one. Will it be worth it?
Not everyone is convinced. Many feel uncomfortable about the idea of sex robots, and especially those with artificial intelligence. They are controversial, and just whether they will be accepted by the vast majority of people is something we aren't sure about.
But how do you feel about them? Would you try a sex doll if you had the finances to buy one? Do you believe that these are the sex toys of the future, or are we asking for trouble? Let us know what you think about them, whether you love them, hate them, or haven't made up your mind. You can do this by leaving a comment in the box below. Latest posts by Lara Mills
(see all)
---