Why Do So Many Men Love Pegging?
May 17, 2016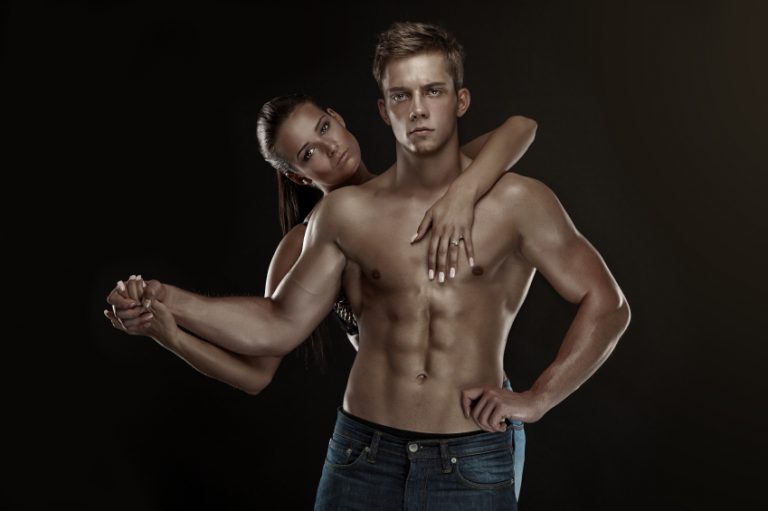 ---
Everyone has some kinky interests in the bedroom, and lately, it seems as though more people have been taking the chance to enjoy their fetishes. If we take a look at the kinky trends at the moment, we will see that a lot of men seem to enjoy pegging.
Pegging is an incredibly kinky way for men to enjoy anal play with their partner, and this growing trend has proven to be very popular… but why? Why do so many men love pegging?
What is pegging?
Pegging is, to put it simply, anal sex in reverse. Instead of the man sticking his cock into a woman's ass, the woman uses a strap-on to "peg" the man.
As you can imagine, it is a pretty big taboo for many. Yes, it might be more accepted now, thanks to the popular American sitcom Broad City, but there are still those who instantly hear the term and think that those who are into it actually just want to have anal sex with a guy.
Of course, they don't. They just want to have the fun of anal sex with their female partner, and because their female partner doesn't have a penis, a strap on is used instead. It is a lot of fun for the guys, as they get to see what it is like to be filled with cock, and women love doing it to their partners because they get to be more dominant during their fun.
Why men love it
There are so many different reasons that guys seem to love this kinky fun. First and foremost, it feels great. It hits all of the vital spots in the ass for the man to have a really intense orgasm… but this isn't the only reason that men love it.
To start with, many say that "it feels incredible to be filled like that". Yes, 'incredible'. It's not just good to have a cock in your ass. It is incredible, and the best thing is that, because it isn't the traditional and typical kind of sex, you get to enjoy a really intimate time with your partner.
It is a good way to mix things up. Instead of you being the one to penetrate your sexy lady, she is going to be the one to fuck you. It will really make you think about the way you have sex in the future.
Control is a big part of it
Of course, control is a huge part of it. It isn't just a case of going "shall we peg tonight?" and leaving it at that. You are saying to your partner "I want you to take me up the ass" and trusting them to explore this kinky area with you.
For a lot of people, their partners are pretty hesitant. However, some are open to the idea, and so they might explore it with you by simply experimenting with small toys first, just to see how you react. Usually you will have a butt plug to hand to try, but if not, Zoe has some great suggestions for the top five anal sex toys that you can buy. When they see how much you enjoy it, often they are keen to move on to the next thing.
You are putting a lot of trust in your partner, and the change in the dynamic is a huge turn on for many. If you like being dominant in the bedroom, being pegged is a good way to switch things up. You'll find that it is liberating to give your ass to your partner.
Sex positions to try
When it comes to anal sex, we tend to think really of only one position: doggy style. It is a traditional position that works, but when you are eager to spice things up in the bedroom, you might want to try a few more options first.
One position, often referred to as the strap-on stroke, puts the man on his back with his legs in the air and his ass ready for the strap-on. The woman then positions herself to slide into him. It is basically the missionary position, but for those who like to be pegged, and the best thing about it is that you can jerk off while you get fucked.
If you would rather be in control of how deep you go onto the dildo, get your female partner to sit down. You can then slowly ease onto them, and this will let you keep control. It is even better if you give her a vibe, as you will hear each moan of pleasure from her as you sink onto the cock and press that vibe harder against her clit.
Of course, pegging isn't for everyone. You might have read this article and found that you aren't any clearer on why men might like pegging. If that is the case, maybe you should join in the discussion in the comment box below? Latest posts by Lara Mills
(see all)
---
---