Mastering The Art Of Deep Throating
July 27, 2017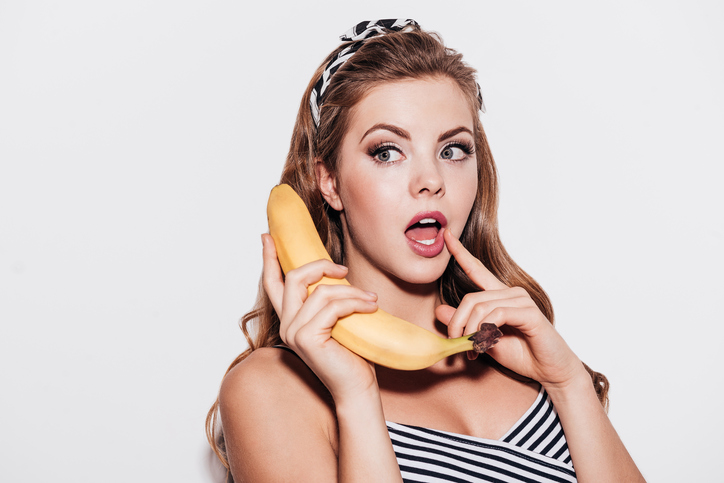 ---
When it comes to sex acts people want to see, a number long to see you gagging on their cock. It is a huge turn on, especially if you can slide all of their dick inside of your throat. It feels tighter and can make for a more intense blow job if you get it right.
However, deep throating is a bit of a challenge. It isn't really possible to just stick it in your mouth and be a natural. Like many things, it is an art that requires work in order to perfect. So here on the XEscorts blog we help you master the art of deep throat.
Work on your gag reflex
One of the first obstacles you'll encounter when trying to do deep throat is the gag reflex. You'll trigger this reflex and the urge to gag when something touches the back of your throat. Obviously if you are going to take a cock in it, this is going to get triggered a lot. So you need to learn how to stop your gag reflex.
The first step is to figure out just how sensitive it is. This is easier to do with something like a dildo and not your partner's cock, since triggering the reflex can make you vomit and that will lead to an unforgettable experience for all of the wrong reasons! You'll notice that some positions make it easier to avoid your gag reflex altogether, so try to remember these for the big event.
The next step is to build up your tolerance. In time, you'll find that continually trying to deep throat a dildo will help you get control over your gag reflex. This can take time, so keep at it and you'll find that you'll be able to take a cock in your throat without gagging.
The first few times I tried deep throating, I found that it was a real struggle. I couldn't quite manage it without triggering my gag reflex. Thankfully, a little search online showed me this amazing video from GlamErotica101, who helped by offering a few techniques to reduce the gag reflex.
Breathe through your nose
This might seem like a strange tip to add in, but many people don't think about their breathing when it comes to deep throating a cock. They'll think that mastering the gag reflex is enough, but unless you work on your breathing you are going to have a hard time keeping it up.
Work on breathing through your nose at all times, instead of relying on through your mouth. Your mouth is going to be occupied so unless you keep coming up for air, you'll need to work on your breathing through your nose.
Find the perfect position
Those eager to try out deep throating will find that some positions work better than others. For example, one of the best positions for it is to lie down on a bed on your back with your head tilted back.
This position will allow you to form a straight line from your mouth to your throat. This means that their cock will be able to slip easily inside.
Of course, you should still take it a little bit at a time. Some might find that this position is a challenge because they do not have as much control. This is why it is important to trust your partner. Make sure you agree on a non-verbal signal for when you need to take a break. A safe word isn't going to work when you have a dick in your throat, so a sign will work much better.
Take deep throating to another level
Not quite satisfied with being able to take the entire dick in your mouth? There are a few things that you can do to make it even more intense. For example, you can try humming. It is such a simple thing to do, but you'll find that it increases the sensations your partner feels and makes it more exciting for them.
You'll also realise that taking their dick all the way into your throat while you suck them off leaves your hands free. There are so many different things you can do with that, so why not play with their balls? They'll love it.
It will be even more intense for them if you can let them finish down your throat instead of just in your mouth. This might take a little time but once you have mastered it is going to make for a truly memorable blow job for them.
Got your own tips for deep throating you'd like to share? You can use the comment box below to share your thoughts. Tell us your top tips and see what others have said in the comments!
You might find that, even after using these techniques, deep throating is still too much for you. If that's the case, don't worry. There are plenty of other sex tricks you can use to please them! Latest posts by Lara Mills
(see all)
---