How Much Sex Are Swedes Having?
September 7, 2017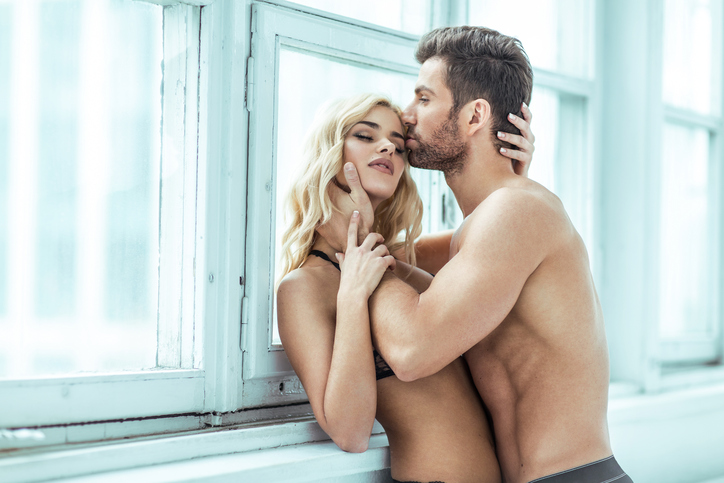 ---
If there is one subject we love talking about, it is sex. We are all eager to talk about the best techniques and the hottest and kinkiest trends in the bedroom. We want to see what turns us on the most, and we want to see if we are having as much sex as our friends are.
It seems that we are not the only ones curious about this. The Swedish government has also decided that they wish to know, and have launched a survey to talk about sex with the general public. So why is it important to know how much sex Swedes are having?
The sex habits of different countries
Sex surveys and sex studies are constantly filling the news. It seems that hardly a week goes by without a new study being revealed to tell us more about the sex habits of a certain country. The majority of these studies tend to focus on the United States of America and the United Kingdom.
While there are some studies conducted in Sweden, they don't go into a lot of detail. The last study of this kind was over 20 years ago and there were less than 3,000 participants involved.
Needless to say that this wasn't enough to satisfy people's curiosity. We want to know more about the sex habits of Swedish people, and the best way to find that out is to ask people.
A new look at sex in Sweden
Sweden's Public Health Agency has decided that it is high time we get a better look at the sex lives of Swedes, and so they have put together between 60 and 70 questions they plan to put forward to the Swedish people.
They plan to randomly select 50,000 people to take part in the survey, and plan to get people aged between 16 and 84 involved to ensure they get a good mix of data.
This makes it one of the largest government-commissioned surveys of its kind in Sweden, and so people are eager to see just what is going to happen as a result of it. However, the results are not expected until May next year, and the final results will be released in 2019. If you are eager to learn more about it you can head to the Folkhälsomyndigheten website.
What questions can you expect?
The questions that tend to appear in these surveys tend to be very mixed. They look at everything, from how often people are having sex to whether they enjoy it. They will also be asking who tends to initiate sex in a relationship, as well as who takes control.
The aim is to find out more about the sex lives of Swedes by asking these questions. This will hopefully help them to identify any trends in the bedroom.
We imagine that there will also be a few questions about the kinky things people are interested. Maybe we will get a list of the most popular fetishes among Swedes in the bedroom? It might just inspire you to try a few new things.
Where is the focus?
Of course, the thing that everyone wants to know is "what is the key question of this survey?", and agency department head Louise Mannheimer has answered it. When discussing the survey, she stated that "the key question in the survey is whether people feel they can lead the sexual life they wish to".
So it seems that fetishes and exploration in the bedroom will be focuses of the survey. So what kind of fetishes are we expecting to appear? Will the foot fetish be the most popular, or will the kinky world of BDSM win out?
Many people often feel as though they cannot explore their kinky side in the bedroom, as their partner is not open to the idea. This means that people have to find other ways to kinky.
Sex lives of Swedes
When it comes to our sex lives we love to talk about them and hear about the lives of others. However, the problem is that people are tempted to exaggerate a little. They don't want to admit to some things.
If you were to give them the chance to talk about them in an anonymous place, people are more likely to give the truth when they talk. This means that the survey might just be the perfect way to find out more about the sex lives of Swedes!
What kind of things are you expecting to hear in the survey? What kind of sex questions do you have that you'd love to hear answered by the general public? You can let us know your thoughts by leaving a comment in the box below. Latest posts by Lara Mills
(see all)
---