Naughty New Year's Resolutions To Make For 2019!
December 28, 2018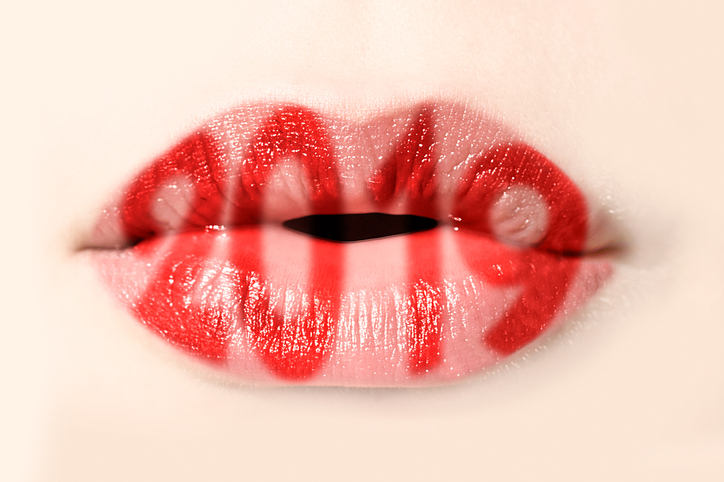 ---
I always hated making New Year's resolutions. I'd go for something ridiculous like "give up chocolate" and break it before the 1st of January was over. Some people suggested making fun resolutions but I struggled to think of anything.
Then an ex suggested that we set some sexy resolutions instead. It'd make things more exciting and give us both the chance to expand our horizons. Although that relationship has long since ended I still keep up this tradition each year. So why not join me setting some naughty New Year's resolutions for 2019?
Love yourself first
This year has been huge for my sex toys. My collection has expanded massively, going from just a few toys that I could fit comfortably into a drawer to an entire suitcase. Yes, an entire suitcase sits underneath my bed with all of my sex toys in. The collection has grown enormously this year, although I haven't spent as much time with them as I would have liked.
So one of my goals for 2019 is to take more time for myself. Basically I'm going to spend a lot more time this year masturbating and loving myself. For a start, I have a ton of new toys I want to try, but it will also be hugely beneficial for my sex life.
Masturbation is a great way to discover what you like. It also feels like the safest place to experiment with new techniques and sensations. If it doesn't work for you then you'll know and can move on. You can then share this knowledge with your partner and try some new things together! It's the perfect excuse to try that new toy you've been eyeing up.
Appreciate the ass
Each year there seems to be a big sex trend. This year seemed to be the year of kink, with tons of people choosing to try BDSM. Whether they went along the Fifty Shades route or they went to a hot dominatrix to put themselves in the hands of a professional, it's been a big hit for 2018.
What about 2019? Well, Laken Howard from Refinery 29 believes that 2019 is going to be the year of anal. Anal play has already been growing massively, but some still see it as a big taboo.
If you've ever been curious about it, this is the year to give it a go. There are so many different things that you can try when it comes to anal. It doesn't have to be just anal sex! There's rimming, pegging, and anal play to name a few. Go wild and see just how much fun you and your partner could have!
Pay for your porn
I have had so many ideas when it comes to naughty New Year's resolutions for 2019. It honestly seems like there just isn't enough time in the day to get round to them all. However, out of all of the resolutions I've thought about, there is one that is really important to me.
This year, I want to make sure that I pay for the porn that I watch. Paying for your porn is such a simple thing to do. Yes, it might be tempting to go to a free porn site and find some hot videos on there, but paying for it is so much better.
It helps to keep the industry going. Paid for porn tends to be a higher quality, because the producers will take the time to ensure every project is perfect. You are supporting the projects you want to be a part of. This helps to make sure that the kind of content you want to watch is out there for all to enjoy. What could be bad about that? Not convinced? Sign up to some newsletters. A lot of paid porn offers you a free film if you sign up. It's a great way to see if their content is right for you, and then you can pay for more in the future!
Your naughty New Year's resolutions for 2019
Everyone has their own naughty New Year's resolutions in mind for 2019. They can vary from person to person, but one thing is sure: you want to start the year out right. A number of top escorts will be working on the day, hoping to help you kick off 2019 in the best way possible!
Not sure whether you should spend the day with an escort? Take a look at the pros and cons before you book a date. They might even help you think of a few new items to add to your naughty New Year's resolutions list! Latest posts by Lara Mills
(see all)
---