New Year, New You! 5 Sexy New Year's Resolutions
December 30, 2016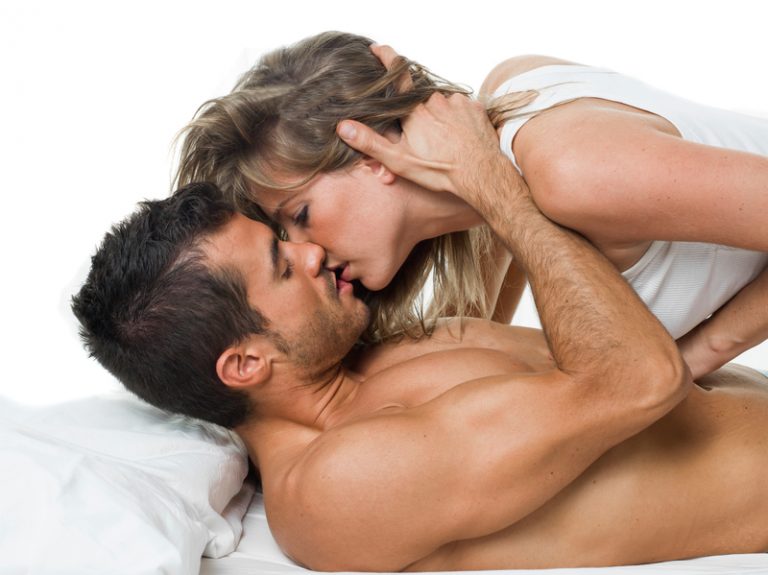 ---
2017 is just around the corner, which means it is time for us to start thinking of New Year's resolutions. We set New Year's resolutions so that we have something to work towards throughout the year.
The problem is that we go for the boring resolutions. You know the ones. Hit the gym more, eat healthier… the ones that we always break. Instead you should make your New Year's resolutions a little sexier. Not sure what to promise this year? Try these five suggestions, or check out the naughty resolutions for 2019!
1. Slow down sex
Most of us are guilty of rushing through sex. We enjoy it but we want to feel the intensity of the climax. We want to enjoy cumming with our partner. So instead of taking things slow and enjoying each moment, we'll rush through it.
Make one of your sex New Year's resolutions this: don't rush sex. Instead, try to savour it.
For a lot of us it isn't as simple as saying that we will slow down. We need tools to help us do it. Many people complain about phones in the bedroom. However it can be one of the most useful tools to help you slow things down a little.
Set a timer for however long you want. Ten minutes is usually a good starting point. Use those ten minutes for foreplay. Just for foreplay. You are not allowed to have sex until the time runs out.
This will force you to slow things down and really tease your partner. It also means that, when the timer does finally go off, you'll pounce on each other and have some of the hottest intense sex of your life!
2. The Kama Sutra
Another problem that many couples face is that they fall into a routine. Sex tends to go the same way. Some hot kisses, a little foreplay, and then sex in the standard positions. So why not make your year sexier by trying a few different positions?
The Kama Sutra is an excellent guide. Sure, some of the positions seem extremely complicated. Not to mention potentially dangerous. However, you don't have to try them all.
Sit down with your partner and look through the positions. If you see any you like, make a note of it. If you have both spotted one you love then try it! It will make sex a lot more spontaneous.
You could even give yourself a sexy challenge. Why not resolve to try a new position each week? If you don't like it you can switch back to your favourites. If you do? Then you have just uncovered a fantastic new position to try when you get a little bored with sex.
3. More dirty talk!
We don't talk about sex enough. We might gossip with our friends over a few drinks. We might even get a little flirty with someone we want to jump into bed with. But often talking about sex in an open and honest way is totally out of the question.
2017 is the year to change that. Instead of being shy about sex we should start talking about it. And there is no better way to strike up a conversation than with dirty talk.
Start by telling them what you love in bed. If they are sucking your cock and slowly sliding their tongue along the length of it, a simple "that feels so good" can start you off. You can then go into more detail. Things like "I love when you run your tongue around the head of my cock" will be exciting to say and for your partner to hear.
Once you have both gotten used to the idea of dirty talk in the bedroom, ask them what they want. Get them to divulge their deepest fantasy while you go down on them. If you like the sound of something, give a little moan.
Dirty talk is a great way to talk about your fantasies, but if your partner has told you about one they would love to try, you should act on it. Discuss the details with them and see what happens. You might just uncover a new kinky love in the bedroom!
4. Kink it up
Found that you are totally bored in the bedroom? Want to expand your horizons and discover something new? Why not explore the world of BDSM? Vanilla sex is so 2016. Make 2017 the year of kink.
This doesn't mean you have to dress entirely in leather and be tied to a cross for whipping. Kink covers a huge range of things in the bedroom, and you can go as far as you want to.
For some people they might simply want a good spanking during sex. You might even just want your partner to humiliate you a little with some insulting words and phrases. BDSM doesn't have to be extreme, which is why it is a good idea to talk to your partner first.
Discuss your turn ons and turn offs. Discuss your hard limits. Discuss the things you have always wanted to try. If you trust your partner then you are going to have a fantastic time with them!
5. More sex please
I don't know about you, but in 2016 I didn't have enough sex. This year I want more, and I'm sure that I am not alone.
Sex doesn't always have to be spontaneous. It can be extremely sexy when it is, but sometimes planning sex can be just as exciting… if not more so.
Some people choose to set a sex schedule. A schedule means that you know exactly when and where you will be having sex. For a lot of people they assume that this means boring sex, but it can actually be a huge turn on.
Just imagine it. At the beginning of your week, after a shit day at work, you sit down with your partner and decide that you are going to celebrate the end of the week with a good hard fuck. Your mind will be so focused on what will happen at the end of the week that your days will fly by.
Best of all, this is one of the best forms of foreplay. You'll both get excited in the run up to sex. The closer it gets to the time of fucking, the harder you'll get. You might even skip traditional foreplay so that you can fuck. You might not like the idea of a sex schedule, but it's worth a shot to see if it works for you. If it doesn't then you haven't lost out. If it does then you have something new and exciting to do!
Your sexy New Year's resolutions
Setting sexy New Year's resolutions is a great way to spice things up in the bedroom. It also gives you something fun to look forward to throughout the year. The ideas above are just a few to get you started, but you might have a few of your own to share.
If so, we want to hear from you. Let us know all about your kinky plans by leaving a comment in the box below. Maybe you succeeded in your sex New Year's resolutions for this year? We want all of the dirty details!
Do you plan on setting a New Year's resolution this year? Vote in the poll to tell us what you think. Latest posts by Lara Mills
(see all)
---