Not Feeling Festive? Grinch Porn Might Help!
December 9, 2018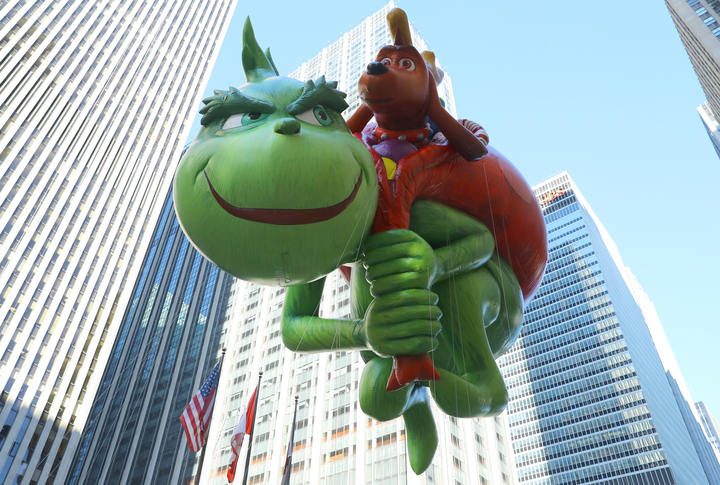 ---
I get it. Sometimes I can be difficult to get into the Christmas spirit. You might have braved the shops to buy gifts and found yourself more frustrated than ever. You may hate the "I want this" mentality that Christmas brings about. Either way, feeling festive is challenging sometimes.
Don't despair – you are not alone. There are plenty of people out there struggling to feel festive. Some of them are choosing to watch Christmas movies, while others are opting for something different… like Grinch porn. Unfortunately yes, I am being totally serious.
How the Grinch Stole Christmas!
Back in 1957, Theodor Geisel released a book under the name of Dr. Seuss. It was called 'How the Grinch Stole Christmas!' and it immediately became a huge success. It is often quoted as favourite book by many, highlighting the commercial nature which Christmas has taken on. And it wasn't only in book form that it was popular.
In 1966, an animated TV film was released, featuring Boris Karloff. However, most will remember the 2000 live-action feature film which starred Jim Carrey as the Grinch. Most of us can relate to the Grinch talking about eating because he's bored, or scheduling in time without having to interact with anyone.
It used to be that Scrooge was the character most people associated with a lack of Christmas spirit. But then along came the Grinch and suddenly it was his name used to describe those struggling to feel festive. We came to love the Grinch… which might help to explain why Grinch porn is trending.
Grinch porn
Whenever I see porn like this trending I have to remind myself of Rule 34 of the internet. Rule 34 states that "if it exists, there is porn of it" and there are no exceptions to this rule. Yes, everything has porn of it. I have spoken throughout the years about the different porn parodies out there. Porn parodies are ridiculously popular, so we shouldn't be surprised that now it is the turn of the Grinch.
According to the site Porn MD, Grinch porn is trending. In fact, it is number 4 on the top 10 trending searches, showing that people just can't get enough of searching for the green man who stole Christmas.
So what comes up when you search for Grinch porn on your favourite sites? Here are a few of the choices which stood out to me. The Grinch XXX Parody. The Grinch Who Stole Clitmas. The Grinch Who Fucked Christmas. How The Grinch Gaped Xmas. You get the idea. Grinch porn is very popular. Why I'm not entirely sure, but it is popular right now.
The Grinch is back
So what has inspired people to search for Grinch porn and get it trending? Well, it might have something to do with the new film being released. The Grinch was released last month, and is another version of the story we already know so well. This time it is a 3D animation, rather than a 2D animation or a live-action film.
The release of the film means that we have been reminded of the story, and some people found themselves turned on by the Grinch. So they started to search for porn. Grinch porn is popular, otherwise it would not start trending. Still, that's a lot of people searching for the Grinch.
My question to you is this… would you watch Grinch porn? Have you been tempted to watch and see what the fuss is all about? Personally I'm going to skip it. I'd rather not ruin my childhood again! Latest posts by Lara Mills
(see all)
---